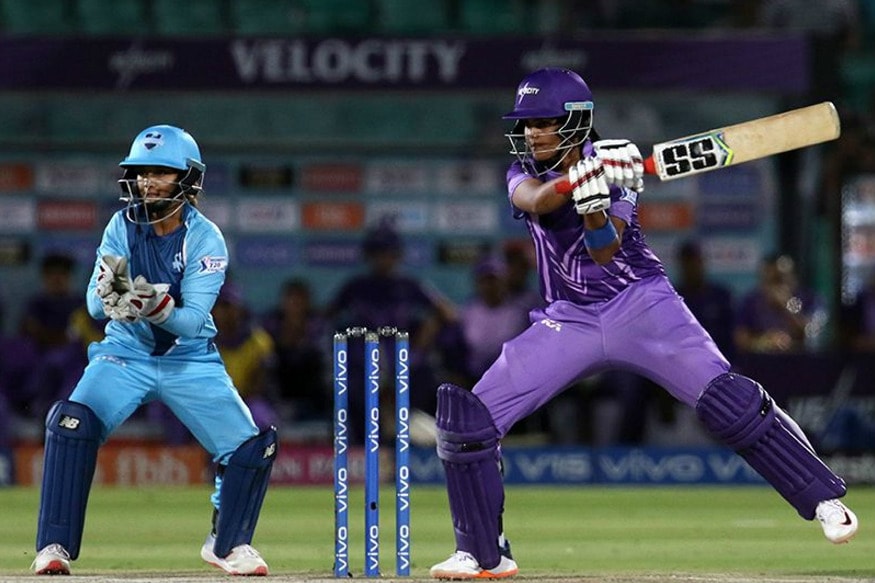 Veda Krishnamurthy, Velocity's middle-order batter admitted the team goal against Supernovas on Thursday (May 9) was first to seal the final spot and then try and go for the win if they could.
Having restricted Supernovas to 142/3, Velocity required 117 or more to go past Trailblazers on net run-rate. They managed 130/3 and despite losing the contest by 12 runs ensured they made it through to the final which will be played at Sawai Mansingh Stadium on Saturday.
"The initial motive was to qualify for the finals and there was a certain target to get so we were asked to play accordingly," said Veda, who's 29-ball 30* was crucial in Velocity overhauling the qualification score.
"When we reached that target is when we looked to go for our shots."
For Veda, who has not been a part of the Indian setup for a while, a tournament like the Women's T20 Challenge presents a platform to showcase her talent and make a case to come back into national reckoning.
"Since I have been out of the Indian team for a while now, I think this is a very good platform for me to come and have a go," the 25-year-old noted. "With the internationals around, the environment gets eased out a little. There is not a lot of pressure like when you play for India."
Out of the three games so far in this competition, two have been played under lights. But with the women cricketers not having a lot of experience playing day-night games, there have been a lot of instances seen of fielding lapses and missed catches.
Veda acknowledged that playing under lights has been challenging but insisted that evening games are ones she would prefer playing as those are the ones which bring more crowd in.
"Playing under lights is a bit challenging because the whole atmosphere changes, the way wind blows with the light and also the way the ball travels on the field," said Veda. "There is a lot of difference from a day game to a night game.
"But playing T20s in the evening brings in more crowd. There were more people today than in the afternoon game. If we are promoting, if we are putting up a show, I would like people to come in and watch. I would prefer playing a night game than an afternoon one."
The India international also said that having overseas players amongst them has been helpful as they are very open to suggestions and even take criticism very keenly.
"The best part about the overseas cricketers is that they are very open. If there is anything you want to discuss, they are very open to suggestions," said Veda. "If there is something I feel I need to tell them, even if it some kind of criticism because I have been teasing them for dropping catches, they take it in a right way and it brings about a nice atmosphere amongst ourselves.
"We have a bit of banter going around, we keep pulling each other's legs. It is kind of fun to know international cricketers as it gives a wider perspective about their culture and our culture. Having a conversation, you definitely learn a lot." ​