When Meg Lanning announced how keen she was on "putting the Baggy Green on" again, she was echoing teammate Ellyse Perry's words from last August. Both women have made their ambitions clear: they want to play more Tests.
One can see their point. Lanning and Perry, candidates for slots in all-time white-ball World XIs, have totalled a mere 10 Tests between them. Their exposure to the traditional form of the game has been that limited.
The last Women's Test was played in 2017-18, between Australia and England. Perry lit up North Sydney Oval with a double-hundred, and the English batters employed the old-fashioned grind to play out for a draw. The Test was part of the Women's Ashes, which, unlike the men's Ashes, is contested across formats on a points basis.
In an initiative to spread cricket beyond the Test arena, ICC has given international status to T20 matches played between two countries for both men and women. While this has helped add unusual teams like Myanmar and Rwanda to the international roster, this year has been a nightmare for cricket statisticians.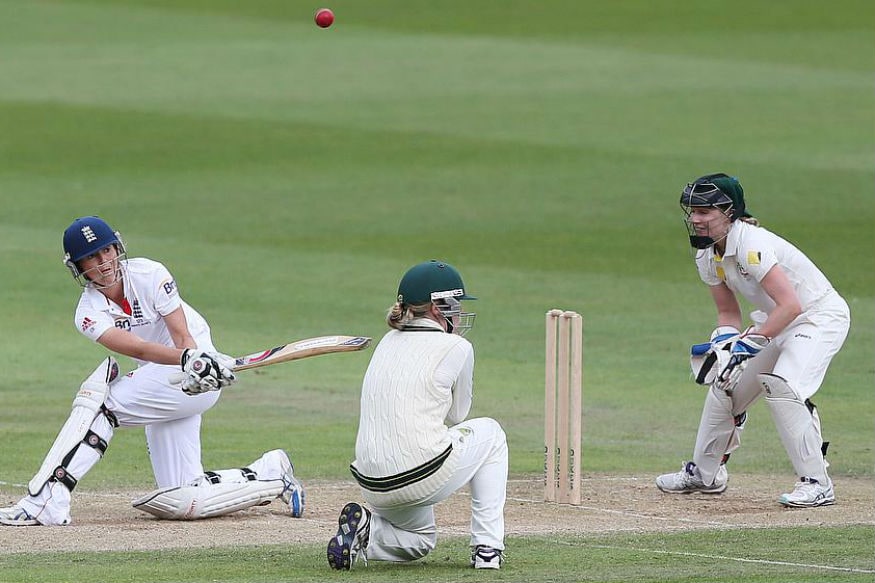 (Reuters)
Whether the move bears fruit remains to be seen, but there is little doubt that it has made more people take note of the goings-on.
Unfortunately, the same does not apply to Women's Tests. So rare are the Tests that the ICC rankings – individual or team – do not even apply to the format. You cannot blame them, for England Women are the only side that keep playing it consistently.
England have featured in 22 of the 29 Women's Tests in this millennium, 13 of which have been against Australia. Take away the 2014-15 Mysore Test between India and South Africa, and one has to go back to 2007 to find one not involving England.
Australia's only Test appearance outside The Ashes since the turn of the century dates back to 2005-06. Yes, Lanning and Perry have every reason to complain.
T20 leagues have meanwhile taken off with reasonable success in Australia and England. Bilateral white-ball international tours get more coverage these days since the stupendous success of the 2017 World Cup.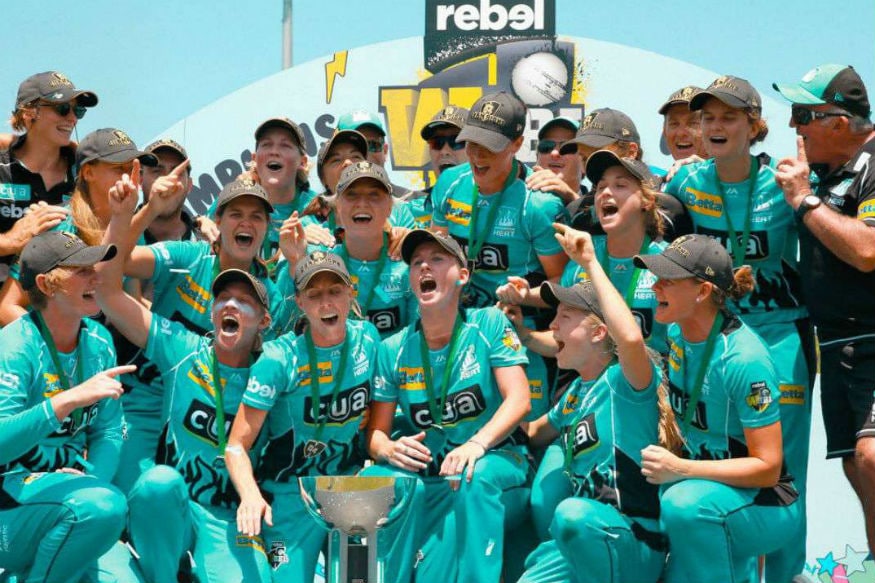 (Twitter)
But Women's Test cricket continues to remain neglected. To be fair, Women's Internationals – let alone Tests – are often played to empty stands, which made them commercially less viable. This is also why the Tests have been played in relatively obscure venues like Wetherby, Jammu and Gosford.
It is easy to blame ICC, but it really does not make sense to continue with a format that is more or less certain to not attract crowds or interest from broadcasters. What's more, contrary to perception, Women's Tests were almost always a format chosen by a handful.
Never a global format
Ten teams have played Women's Tests till now – the same as their male counterparts till Afghanistan and Ireland arrived last year. This sounds impressive, but of the ten women's teams, three have played one Test apiece and one has played three. And West Indies have played only one since 1979.
In fact, in the entire history of Women's Tests, only four matches have not involved at least one of England, Australia, New Zealand, or India.
The scarcity of Women's Tests, thus, not a recent phenomenon. It was always a four-team contest, though had there not been a two-decade ban, South Africa could have made a fifth.
In fact, women's cricket had taken 37 years to look beyond England and Australia. When South Africa – the women were still not banned – hosted New Zealand for three Tests in 1971-72, it was the first time that they played a Test without the "Big Two".
Then, in 1976-77, West Indies toured India for a near-unbelievable 6-Test series, the longest in history. A month later India toured New Zealand, thus playing their first 7 Tests in a single season. India did more next winter, but more of that later.
(Twitter)
Unfortunately, this sudden spike (which took place shortly after the inaugural World Cup in 1973) turned out to be temporary, and only India and New Zealand committed themselves to Tests thereafter.
What about the others? Pakistan and Sri Lanka played their first Tests against each other. Pakistan went on to play two more Tests, one of them against debutants Ireland. Neither Sri Lanka nor Ireland has played since. And while Netherlands Women went one up on their male counterparts by playing a Test, they did not play another Test.
Indeed, one can see why Lanning has specifically insisted that Australia should play more against India, New Zealand, and South Africa.
It was always about money – and competition, or lack thereof.
White Heather Club, the first women's cricket club, was founded at Nun Appleton in 1877 by "eight ladies, all from wealthy families and mostly members of the aristocracy" (Paul Salway, A Novel Match at Cricket). The club expanded, but to quote Tessa McLaren of Wisden, it mostly comprised of "Yorkshire ladies with enough money to pay their own expenses".
In 1890, two teams named Reds and Blues (surely they could have come up with better names?) travelled across England to play local sides, just like William Clarke's All-England XI from a few decades earlier. Often referred to as "Original English Lady Cricketers", they were paid six pence a day.
In other words, Women's cricket in England was mostly confined to the upper echelons of the society till the formation of Women's Cricket Association in 1926. Once that happened, women's cricket in England gained popularity across strata.
They also sent their first ever squad, in 1934-35, to play the first ever Women's Tests. England won 2-0 in Australia and the only Test in New Zealand. They played so well that the Mayor of Goulburn requested them to "marry the local men and breed good Australian cricketers".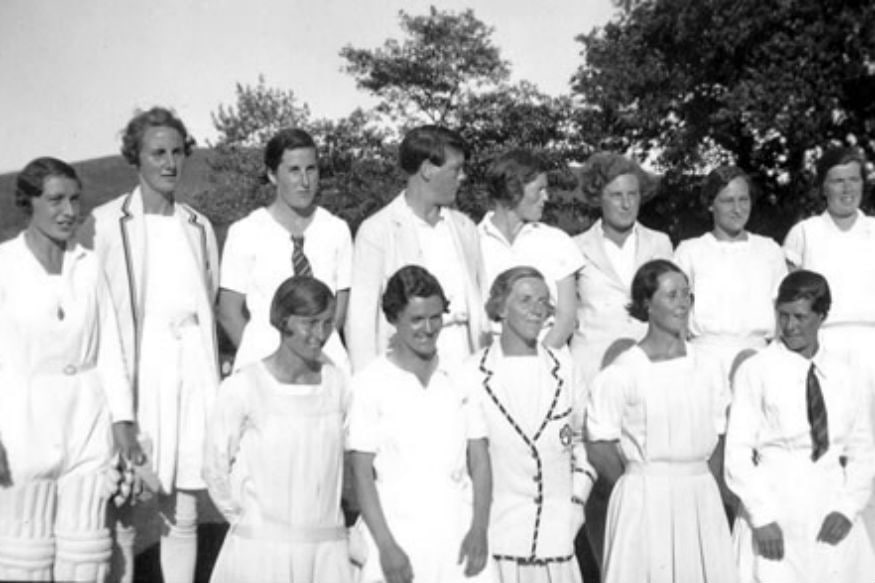 (WCA)
But who were these English cricketers? There was no sponsor, which meant that the cricketers had to pay for the trip out of their own pockets. The substantial amount of £80 automatically disqualified cricketers from humble backgrounds.
Myrtle Maclagan, the first great name in Women's Tests, later described the motley crew to Frank Keating of The Guardian: "Seven teachers or future teachers, two secretaries, an art student, a lawyer, a nurse, and three 'ladies of leisure'."
To summarise, none of them made money out of playing cricket. Funding continued to remain a perennial problem. It was as late as in 1999 that WCA merged with ECB.
Thankfully, they found sponsors, of whom the most significant was "Union Jack" Hayward, who funded England Women's 1969-70 and 1970-71 tours to West Indies on the requests of captain Rachael Heyhoe-Flint. Neither tour featured a Test, but Hayward did not mind.
When asked why he spent so generously on women's cricket, he famously responded: "I love women, and I love cricket – and what could be better than to have the two rolled together?"
Hayward also contributed £40,000 towards sponsoring the 1973 World Cup – the first of its kind across genders. Another £100,000 came from Prudential. England, Australia, and New Zealand all played, Jamaica and Trinidad & Tobago played as separate teams, and Young England and an International XI (basically a World XI) also featured.
The composition of the English side, "four housewives, nine teachers, and one secretary," was not too different from that of 1934-35 tour. What was more, at least one cricketer opted to be part of the World Cup despite being pressured by her school to choose between playing the tournament and retaining her PE teaching job.
Even at this stage to play cricket you either needed a day job or be affluent.
England won the World Cup. The inaugural men's edition followed two years later. As mentioned earlier, India arrived in Test cricket shortly afterwards. They also hosted the second World Cup.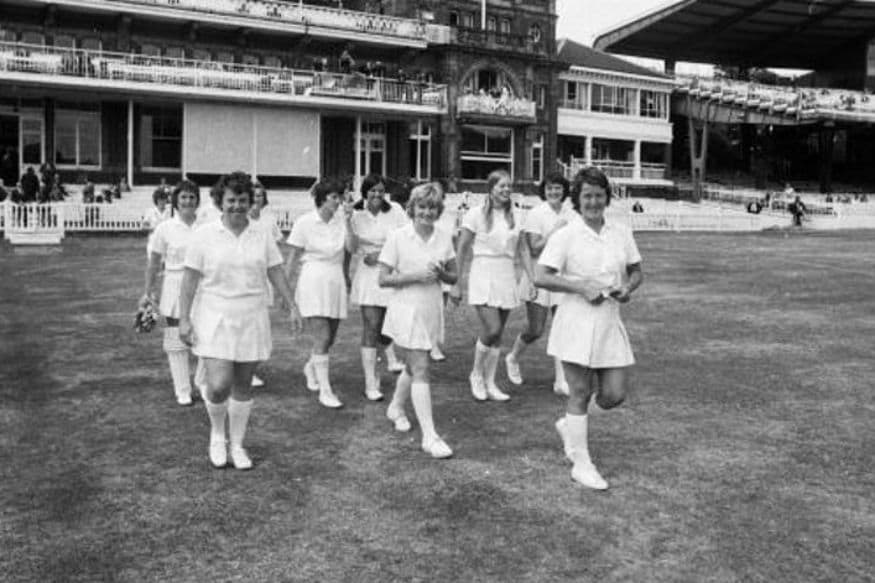 (ICC)
While this may sound remarkable, it was more of a default option. No one else wanted to host after South Africa were barred, while International Women's Cricket Council did not really seem to care. Only four teams played the tournament once West Indies and Netherlands had opted out due to financial reasons. Had India not stepped in the edition would have been scrapped.
This made IWCC take notice, but finding sponsors became a challenge till they merged with ICC in 2005. The editions were held at erratic intervals, ranging from three years (1997 and 2000) to six (1982 and 1988).
And while they were battling for sponsorship, the Big Four failed to receive competition from others. They invariably occupied the top four spots every time (India did not play in 1973 and 1982) till 2000. And even since then only South Africa (in 2000 and 2017) and West Indies (2013) have managed to break through to the top four – though, to be fair, South Africa did not play till 1997, and West Indies have been magnificent in the World T20.
In a scenario where sponsors were hard to come by and the sport was essentially dominated by four teams for decades, Tests – unfortunately the least popular format – was always unlikely to thrive.
The initiative – financial, mostly – needs to come from ICC, with support from broadcasters and national boards – England, Australia, India, and New Zealand, and perhaps South Africa and West Indies.
Perry has called for an across-formats points system for every bilateral series, just like the Women's Ashes, which seems an interesting, competitive way to begin.
(Abhishek Mukherjee is a cricket historian and statistician. He can be followed on Twitter @ovshake42.)