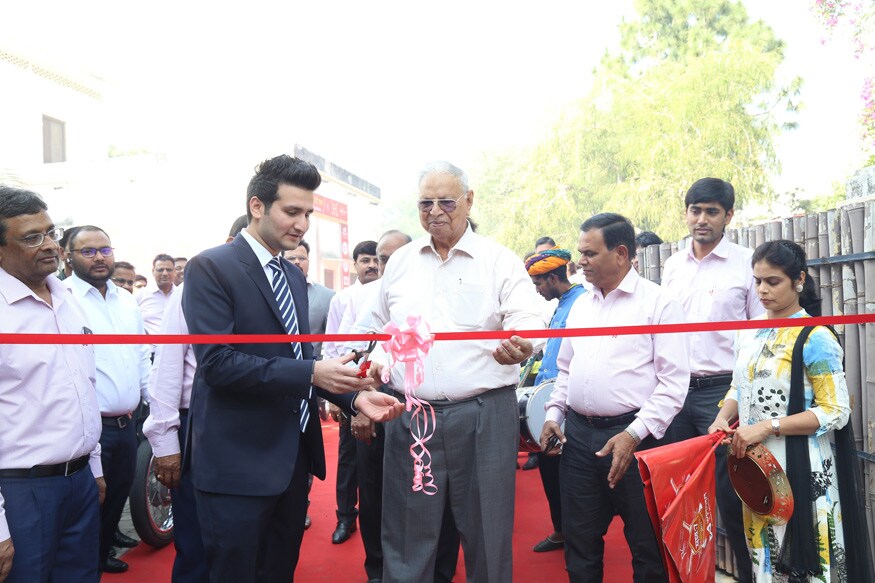 Udaipur: The world's largest consumer engagement campaign by Wonder Cement, flagged off their second season of Saath7 Cricket Mahotsav in Udaipur on November 6. Similar flag off registrations along with roadshows were organized in Madhya Pradesh and Gujarat. A total of 300 locations are expected to be traversed with vans running 100kms a day for a week so as to promote the event as well as to garner registrations.
Earlier this month, the cricket festival kicked off with a launch by former India skipper Kapil Dev in Delhi. At this event, Kapil Dev announced a personal award of Rs 1 Lakh for the 'best player' of the tournament, which is to be declared at the end of the finale in December.
Having received a huge response last year, Saath7 is committed to spreading the joy of cricket to Madhya Pradesh, Gujarat and Rajasthan with the aim of facilitating interstate interactions, irrespective of their caste, creed, customs, costumes and perhaps even their convictions. Keeping cricket as the binding factor, Saath7 also aims to stand as a platform to empower youth, encourage talent at the grass root level, generate local employment and above all help women get the respect they deserve.
The rules of the game have been laid out in such a way that it's simple, short and pushes forth women empowerment. In a nutshell, each team is to consist of 7 players, playing a match of 7 overs wherein 1 woman in the team holds a bonus of 7 runs.
This year Saath7 will witness a playoff between 48,000 participants and 300 tosses in order to have one team emerge as the winner. With a total tournament prize money of Rs. 40 Lakhs, we can expect this season to be huge. The last day for registrations is 18th November, 2017, so if you haven't registered yet, submit your form to the nearest Wonder Cement dealer today! Download the team registrations forms from Saath7 website: http://saath7.wondercement.com/