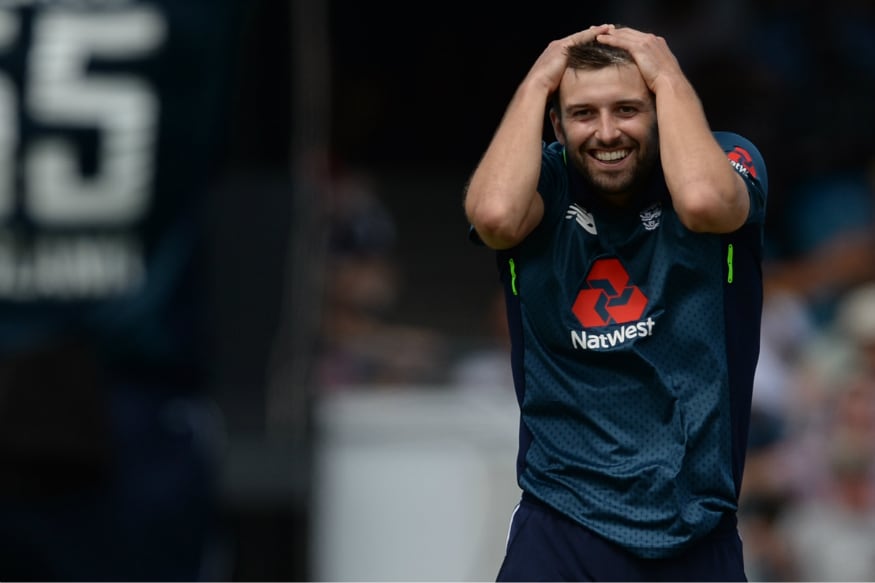 England fast bowler Mark Wood is not worried about the possibility of Jofra Archer overtaking him in the pecking order for the bowlers for the 2019 World Cup, and instead feels that he would be a "world class" option for the hosts of the showpiece tournament.
Archer, whose stock has been on the rise due to his exploit in the T20 circuit, has had pundits backing his inclusion in the England squad for the World Cup.
He will be eligible to play for England in March thanks to new residency rules which came in on January 1st.
"I don't like last-minute changes but there is a special cricketer out there in Jofra Archer," former England captain Nasser Hussain recently told BBC.
"If you've got an opportunity to improve your squad before a World Cup you must take it," added Hussain.
This leaves the English fast bowlers Wood, Tom Curran and David Willey in a situation where they have to prove their worth in the next three matches against the Windies. The series is currently tied at 1-1.
"I think I am one of the guys under threat, but I wouldn't say that night and day I'm up worried about Archer's role," said Wood after the defeat in Bridgetown.
"It is not really talked about in the dressing room or anything like that. But he is a world class player and I'd be stupid to think that if I didn't put in the hard yards that my place wouldn't be up for grabs, because he bowls quick as well.
"They (the selectors) pretty much know everybody - Tom, David, myself - it is a pretty cemented group we've got even without the likes of Sam Curran and Olly Stone, so we'll just have to wait and see what they do.
"I'm just going to continue with this bit of confidence I've got and some half decent form to push my own case."
While Wood feels the threat from the Barbados-born Archer, he has been in great rhythm himself.
Wood put in a Player-of-the-Match performance on his Test recall in St Lucia earlier this month, including the fastest spell by an Englishman in at least a decade. In the ODIs too, Wood has been impressive with the new ball.
He finished with figures of 1-38 in the second ODI and impressed with his pace, control and ability to find reverse swing at the death.
"When I came off the field and the guys said it was sharp, that was good to hear," he said.
"The killer moment was when the ball started reversing. That is the game changer. It is all well and good bowling quick but if it doesn't move then batters these days are pretty good and can put you away.
"All trip I've felt in good rhythm, and even before the Test I felt in good nick, so I just hope I can get a few more wickets while I'm in good shape."