Southampton: It seems like India have ticked all preparation boxes two days before their World Cup opener against South Africa at the Ageas Bowl in Southampton. After a break on Sunday (June 2), the Indian team underwent a full-fledged practice session on Monday.
India had a few minor concerns over the last few days, particularly around the fitness of Kedar Jadhav. The middle-order batsman and part-time spinner had injured his left shoulder in an IPL game on May 5, and hadn't taken part in the two warm-up matches upon arrival in England.
However, Jadhav has made steady progress over the last week. He took part in the training sessions on Thursday and Saturday, batting with ease. He hadn't bowled then, but that box too was ticked on Monday as he turned his arm over for typically wily off-spinners.
On Saturday, Hardik Pandya had fitness sessions with trainer Shankar Basu, presumably to strengthen his core and back. He had bowled for a brief while but did not bat. Pandya, who had a back injury before the IPL, did both on Monday going through a full session.
Clearly, the long gap before their first game - India play their first game when South Africa play their third, by when four other teams would have played two matches each - has helped them iron out niggles.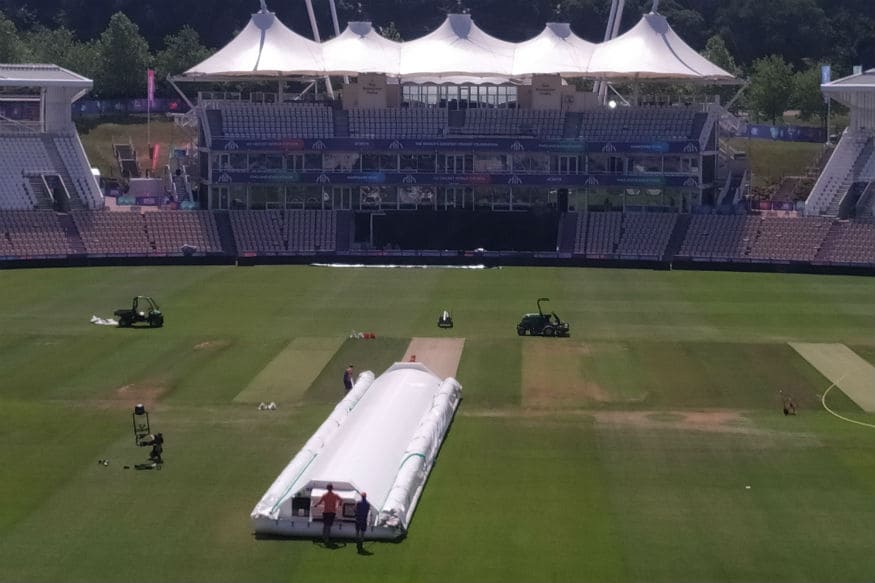 (Cricketnext)
Who will play and who won't?
Taking pointers from practice sessions and guessing who will play and who won't is a regular activity for cricket journalists.
It might not always be accurate, but it's likely that India have identified their No. 4, after months of searching for the ideal candidate. KL Rahul is all set to get the first go following his century against Bangladesh in the warm-up match. Rahul had extended batting sessions over the week, as India followed a set pattern - Shikhar Dhawan and Rohit Sharma alternating between the throw-down nets and the main nets, followed by Rahul. Rohit seemed in an attacking mood, hooking the pacers and slogging the spinners, while Kohli was happy to just take throw-downs.
Vijay Shankar too had a fairly long session two days back, but on Monday, it was MS Dhoni who walked in after Rahul. If Jadhav is fit - as he seems to be - it's likely that Vijay will sit out.
Much will depend on whether Jadhav can chip in with the ball though, for India will need a sixth bowling option. Last year when they toured England, they had Hardik Pandya as the fifth bowler with only Suresh Raina among the batsmen who chipped in with the ball, and eventually struggled.
Interestingly, the two batsmen who opened the session on Monday were Ravindra Jadeja and Bhuvneshwar Kumar, both getting a considerable time with the bat. Make of that what you will.
The pitch and weather
It's early days, but it's likely that there will be a lot of runs on Wednesday. The pitch at the Ageas Bowl had little grass, looking largely flat and white. Weather, though, could play a part for scattered showers are forecast for match day. India's training session was cut short a little with rain coming down heavily, before things became bright again. Expect more of the same in two days' time.