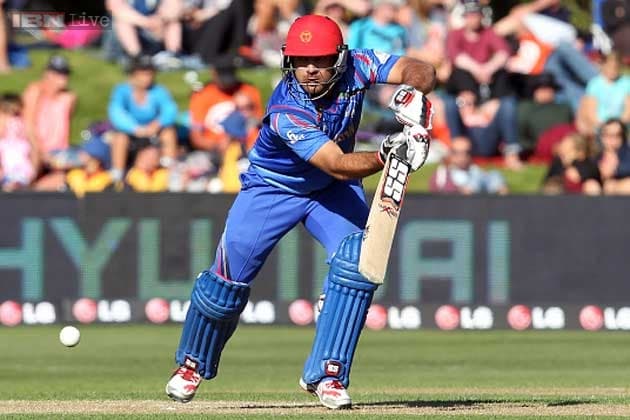 There has been a lot said after Saturday's match at Eden Park in New Zealand. People who are following it closely would have said Australia will have to play well in this game to beat New Zealand on their home turf. But many are starting to wonder what is going on with the Aussies. I think they don't expect to lose against the Kiwis and they're probably right. We just haven't played them recently so a lot of people probably assume it's been happening.
I am sure everyone in the Australian camp just wants to make a move on and why wouldn't you with a game against Afghanistan at the WACA in Perth.
It takes a little while to get used to the pace and bounce of this surface. Afghanistan did play a match here back in October, when they played a Western Australian XI. They didn't fair that well but I am sure they will be better for the experience.
The Australian team has an injury to Pat Cummins. One would think it's an easy change where Josh Hazelwood will just come straight in for Cummins. If Faulkner gets through today's training, then he will play against Afghanistan - this is something he has already said.
This means either Shane Watson or Mitch Marsh will be rested. I believe they will go with Shane as the experienced member and poor Mitch will miss out at playing in front of his home state.
I am sure the loss against the Kiwis has given everyone in the Australian squad a chance to look at where they are at. Still a few nerves around the place which is not ideal with the loss and the rained off match, it just not perfect is it? Look at it as the perfect draw. The guys will get a run around against Afghanistan but if it was the Sri Lanka game, it might not have been so easy.
On the other hand, Afghanistan are doing well for their first time in a World Cup and playing on a big stage. The recent win against Scotland in New Zealand would have been huge for the players but also for the country and they're probably still celebrating.
To think how far they have come in such a short time. I can remember Afghanistan touring England in 2006 and just playing against anyone really. Just to get a game and learn the art to playing this game in all types of conditions. I am sure they're up for the challenge, but it's a huge one the pace of Mitch Johnson and Mitch Starc.
They will be out to impress to get their World Cup campaign back on track. I thought in the first game against Bangladesh they were under par, with the swinging ball they were found out.
In the next game against Sri Lanka, they were better and put Sri Lanka under a little pressure chasing down there total of 232. In the recent game where they managed a fighting win against Scotland, the opening bowlers bowled particularly well taking early wickets and restricting Scotland to only 210.
In the chase, it was strange and there was probably the pressure of a potential first win in a World Cup. The opener Ahmadi with 51 and there senior batsmen Shenwari probably deserving a hundred as he went for 96, did well. And then it was left number 10 and 11 to get them home an exciting finish in the end.
I don't want to be too biased, but if you have good conditions, the players can really go out and express themselves and this has happened so far.
Now with the World Cup nearly halfway through, it will be great if the developing countries can maintain this improvement all the way through. I think if you really break all these teams down they are all very good at two of the disciplines where they need to be good at all three - batting, bowling and fielding.
Some of them need to improve here and there, but so far I have to take my hat off to them. With the resources that some of these teams have and to still perform, is outstanding. I think if they all had better facilities, and access to better coaching you would see an even bigger improvement.
The ICC is doing great things with these developing countries and it has been exciting to see them in Australia and New Zealand. All the players here will be much better off for the experience they have gained playing in this tournament.
2015 © ICC Development (International) Limited