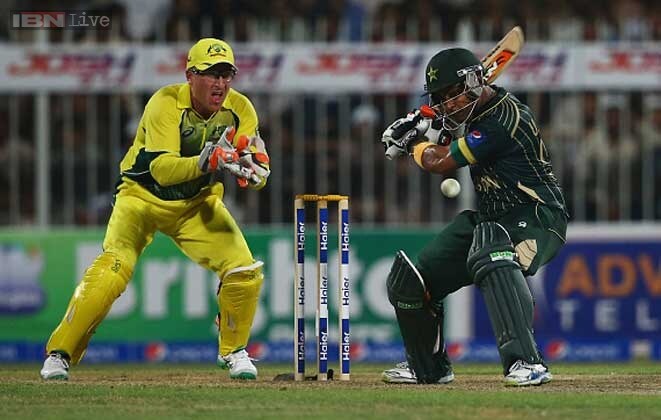 Adelaide: Australian wicket-keeper Brad Haddin was involved in a controversy on Friday when he knocked off Pakistani Umar Akmal's bails in the 26th over of their innings and appealed for the batsman's dismissal in the cricket World Cup quarter-final.
Middle-order batsman Umar tried to cut a Glenn Maxwell delivery following which it was found that the bails were dislodged from the stumps at the Adelaide Oval. All fielders appealed for the wicket with Haddin also joining the chorus. He later said he was not sure.
However, video evidence showed that it was Haddin's gloves that disturbed the bails and not the ball and the umpire judged Akmal not out.
This is not the first time the glovesman was up to something like this. A few years back, he had done the same thing against New Zealand and Neil Broom had to depart as the umpires failed to catch what Haddin did.
However, the cameras spotted Haddin's cheating then.
The cricket World Cup's official twitter handle posted about the incident,"@cricketworldcup False alarm at #AdelaideOval! Brad Haddin knocked the bails off & Akmal claims four runs. #PAK 112-3."
Former India cricketer Aakash Chopra posted, "@cricketaakash Brad Haddin, not in this day and age please. Thanks, The Spirit of the Game. #Akmal."