Dear cricket god, if you exist.
Can you get any more cruel? What's with the obsession for sadism? You first did it to Pakistan - giving them hope even when they seemed down and out, with a million patterns similar to 1992. You did it to Afghanistan, giving them plenty of hope in the matches against India and Pakistan, before snatching it all away. You did it to India too, in that semifinal against New Zealand.
Throughout the tournament, you've shown you don't like giving your heroes good send-offs. It was like you love the phrase 'no individual is bigger than the game'. You ruled Dale Steyn out with an injury. You had Hashim Amla go through a forgettable tournament. You had Shoaib Malik have a terrible tournament. You didn't give Chris Gayle and Lasith Malinga good farewells. You abruptly ended a potential MS Dhoni classic in the most insane of run outs ever.
Your sadism reached an absolute peak on Sunday at Lord's. The way you treated New Zealand - New Zealand of all teams! - was abysmal to say the least. Why? What pleasure do you derive?
You began slowly when New Zealand batted. You gave Martin Guptill hope with the bat. He couldn't buy a run through the tournament but you gave him a few quick runs early on here. And then, you trapped him lbw. You even tricked him into taking a review; Guptill was lured into it at the very last second possibly because his partner Henry Nicholls had reviewed successfully just a bit earlier. And then, you gave him three reds. It would also cost Ross Taylor - Guptill's best mate in the New Zealand side - when he was incorrectly given lbw later on.
And then you upped your game gradually when New Zealand had ball in hand. You began very first ball, when Trent Boult bowled an absolute ripper of an in-swinger to trap Jason Roy on the pad. 99 of 100 umpires would have given that out, but Erasmus didn't. Can't blame him either, as DRS showed 'umpire's call'. But then, why was the umpire's call not out, Mr/Ms cricket god?
An over later, you deprived poor Boult again. Another ripper of a yorker that swung in, sneaked between's Roy's legs but somehow missed the stumps. How? Just how?
On any other day, Matt Henry would have had Jason Roy and Jonny Bairstow twice or thrice each, and in different manners, before he eventually got Roy. Who knows, with a bit more luck, or in other words support from you, New Zealand might have had their opposition 5/3 like they did not too long ago. There was no way Boult deserved figures of 5-0-26-0 in his first spell.
Then you gradually gave them hope, dismissing Joe Root, Bairstow and Eoin Morgan. Jos Buttler and Ben Stokes got going in a partnership, but even then, you kept New Zealand interested with the ever increasing required run-rate.
And then you unleashed yourself in the last 30 minutes. You kept giving them hope with the wickets of Buttler, Chris Woakes and Liam Plunkett but you compensated big time with all the love you showered on Ben Stokes.
One could easily picture you watching from above, pulling strings and smiling, or maybe even laughing raucously. The ironic manners of some key events in that passage of play clearly point to that.
Firstly, the Boult 'catch' that wasn't. Not too long ago, Boult had put New Zealand in the semifinal taking a well judged catch in the deep to dismiss Carlos Brathwaite in that epic match in Manchester. A similar scene was unfolding at Lord's today when the ball was in the air, but out of nowhere, he stepped on the rope with ball in hand. The bowler then was Jimmy Neesham. The bowler now was Jimmy Neesham. Cricket god, are you West Indian?
Or are you Indian, keen on taking revenge given the way Guptill ended India's hopes in the semifinal? Boult had a shot at redemption in the next over and he did all he could, but you upped your game. Not a single soul - not even Stokes - could have imagined that the throw from Guptill would deflect of the bat for four overthrows. It seemed like you were hell bent on giving Boult, the man who got Kohli, and Guptill, the man who got Dhoni, nightmares. It should have ideally been 7 from 2.
Okay let's somehow digest even that, but what was the need to insert an umpiring error at that moment? The umpires should have given five, not six runs in total. And Adil Rashid should have been on strike. But it ended up being 3 from 2 with Stokes batting. There was no way Boult should have finished with 0 for 67.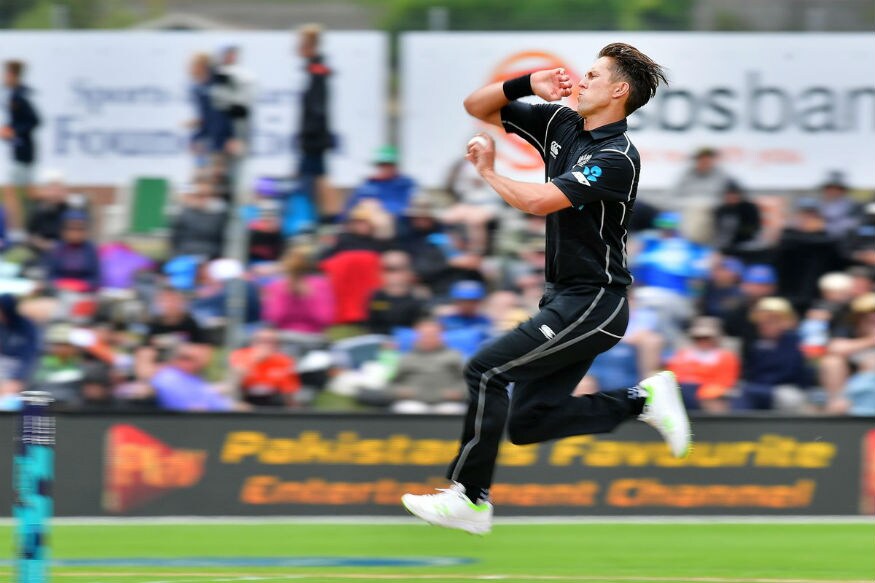 What about the ironic way in which you handled Guptill? The man put New Zealand in the final with a stunning run out. He was sent to bat in the Super Over despite poor form because he can run fast between wickets. And how did you finish him? A run out in the last ball. Way too cruel.
And what about the man at the other end? Neesham did everything he could with bat and ball. His first reaction after the hear-wrenching defeat was to run up to Guptill in consolation. He makes Twitter - a place filled with negativity - happy and fun. He even pleads for tickets for genuine cricket fans before the final. Why would you break his heart so badly that he has to tweet this?
Kids, don't take up sport. Take up baking or something. Die at 60 really fat and happy.

— Jimmy Neesham (@JimmyNeesh) July 15, 2019
And finally... Kane. The ever smiling, forever level-headed Kane. Just imagine how any other captain would have reacted had the ball ricocheted to the boundary off the batsman's bat in that situation. A few abuses? An argument? Some drama with the umpires? Williamson does nothing of that sort. He walks up gently to the umpire and seeks an explanation calmly, and walks back. No fuss, no drama.
However hard you try in the press conference, Williamson wouldn't use the word 'unlucky', wouldn't point to the obviously big turning points. He would only repeat 'uncontrollables' as the reason for defeat. The embodiment of the gentlemanly, nice-guys cricket that New Zealand play certainly doesn't deserve this.
There was a nice moment at the end of the day in the Williamson press conference. A senior reporter - should be around twice Williamson's age - stood up to ask his question, citing 'respect for the way Williamson conducted himself'.
"Do you think all cricketers in the competition should be a gentleman like you?"
It brought a smile and even a giggle on Williamson's face after the roughest of days possible on a cricket field.
"Everybody is allowed to be themselves. That is a good thing about the world. And everybody should be a little bit different as well. Just be yourself and try and enjoy what you do."
The answer was followed by more applause as Williamson made his way out of the room. There was 'respect' written all over. But you, god of cricket, have lost all that for the way you treated New Zealand.