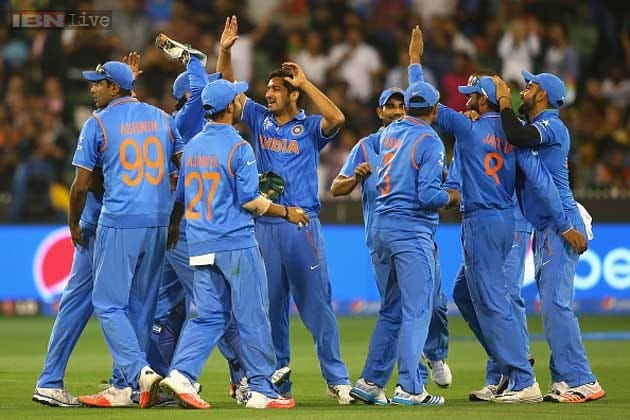 Melbourne: Former batsman VVS Laxman feels that India can beat Australia in the semi-final of the ongoing cricket World Cup on March 26 if their bowlers continue their impressive form.
Laxman said Australia's batting line-up has not been in the best of form so far and Indian bowlers can put pressure on them in the semifinal clash in Sydney.
"Today against Pakistan, the Australian batsmen were under severe pressure. Except for Steven Smith, all the Aussie batsmen were out of sorts. They (the Aussie batsmen) have not handled the pressure, especially from Wahab Riaz, properly. It is encouraging sign for India," Laxman said.
"If Indian bowlers, especially the seamers, bowl the way they have been doing, they can put pressure on the Australian batsmen. It will be a good contest but I think India can beat the Australians in the semifinal," he said.
Asked about the Rohit Sharma 'no-ball' controversy during India's 109-run thrashing of Bangladesh in the quarterfinal match at the MCG here, which has led to protests in Bangladesh, Laxman said that the matter has been blown out of proportion.
He also termed ICC President and former Bangladesh Cricket Board chief Mustafa Kamal's outbursts against the umpiring decision during the India-Bangladesh match as unfortunate.
"There is no doubt that Bangladesh were unlucky to have the 'no-ball' decision gone against them. Their emotional reaction was understandable. But to say that the umpires gave the decision in favour of India intentionally to ensure that India win the match was wrong," he told 'NDTV'.
"No umpire give such decisions intentionally. His (Kamal's) statement was unfortunate. Such things happen in cricket and will continue to happen. The issue has been blown out of proportion," said Laxman.