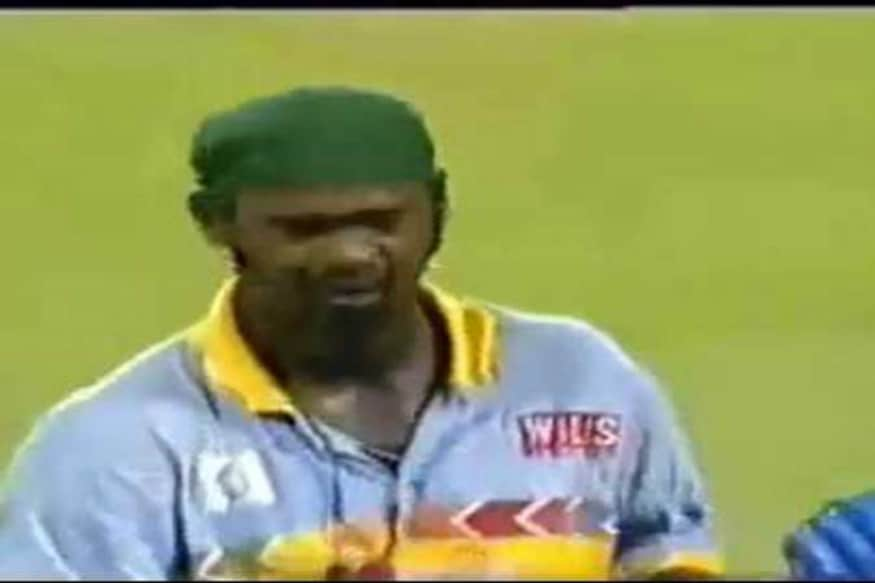 While the 2011 World Cup will always be remembered for the iconic MS Dhoni six in the final which ended India's wait of lifting the World Cup, it was a completely different story in 1996 as India's campaign came to a halt in tears.
March 13, 1996, India battled neighbours Sri Lanka at the iconic Eden Gardens for a place in the final. It was a tournament India started as favourites and had beaten arch-rivals Pakistan to enter the semi-final as favourites.
India elected to bowl first, and Aravinda de Silva (66) along with Roshan Mahanama (58) hit half-centuries as Sri Lanka ended their innings at 251/8.
The hosts were cruising at one stage, with little master Sachin Tendulkar leading the response. India were cruising at 98/1 in the 23rd over when disaster struck as Sanath Jayasuriya removed Tendulkar, thanks to some fine work behind the stumps by Romesh Kaluwitharana.
India simply collapsed after that as they lost seven more wickets for just 22 runs. That was too much to see for the crowd and soon they erupted, with bottles being thrown on the field and seats being set on fire.
Players were taken off the field and came back later, but the madness continued. Match referee Clive Lloyd decided to award the match to Sri Lanka by default.
Vinod Kambli, who was unbeaten on 10 off 29 deliveries went off wiping tears off his face, an image which is still fresh in the minds of many Indian supporters.
Later in an interview, Kambli said he was 'robbed' of a chance to help India win.
"We had played like terrific cricket throughout the tournament. We had beaten Pakistan in the quarterfinal. All seemed well till Sachin was batting. But once we lost him, it was downhill from there. I remember watching five batsmen depart while I was at the crease. Had at least one of them kept me company, we could have made a match of it. I cried because I thought I was robbed of a chance to do it for my country," he said
Sri Lanka eventually went onto beat Australia in the final.