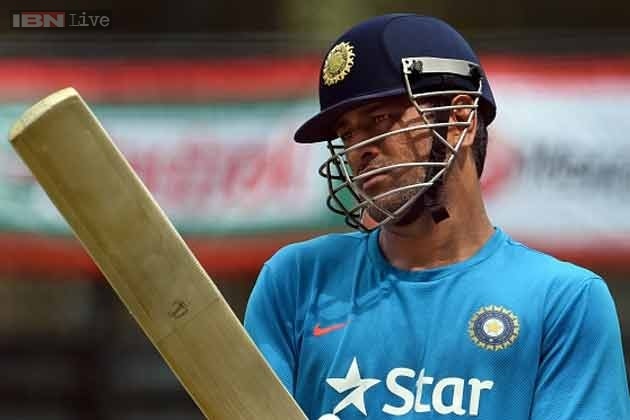 There have been some write-ups on how India's captain is insensitive towards international media, and Indian media in particular, by coming late for a press briefing and how he made them wait for hours.
Media is rather touchy and seems to be taking out on the captain. If indeed there are problems, there is the Indian manager and officials to whom such complaints can be made and who are there to address such problems and provide explanations and solutions. The captain is there for some specific purpose and he need not attend to each and every issue.
By taking out on captain, the media is making a mountain out of a molehill of every issue and blowing it apart many times.
One should realise the Indian team had a particularly bad and long Test tour followed by dismal performance in the tri-series just before the start of World Cup. The beleaguered team had a particularly trying time with injuries to key players, an itinerary most unimaginatively drawn, etc. Under such trying circumstances, the team - with great help from the coach, Team Director and support staff and a large dose of self-belief, has pulled off a tremendous turnaround and are marching strongly towards defending their ODI crown. They are the envy of other teams at the moment and darling of their fans. And during their trying period, the media have not been particularly helpful either.
Even now the media wants to dish out stories which can only divide the team. For instance, a couple of days before India's tough match against South Africa, a popular English news channel for the whole day beamed a story that all was not well between coach Fletcher and Team Director Shastri. The correspondent showed Fletcher walking alone and said he is not part of the brain-trust meeting which Shastri was chairing at that hour! This is just ridiculous and aims to bring discontent within ranks. The correspondent and the anchor between themselves wondered whether this will divide the team down the middle, breaking it into two camps.
Imagine this was aired before a very important fixture against a very strong team such as South Africa. Which captain or team will like media when they come out with such 'scoops'!
As it embarks the knockout stage, the team needs all the help that it can get and if we can't help them, that is fine.
Let's not become nosey parkers and create trouble, dissensions within the team. Let's not read too much into why the captain didn't come and present himself whenever the media wanted him there. The team is out on an important mission. They have just come out of unimaginable problems and are on course to achieve what they came here for. The team and another 1.2 billion, not to speak of people who throng to stadiums and who follow on TV and radios world over, have a shared dream.
Let's not wreck their dreams. Let's keep in mind the larger picture.