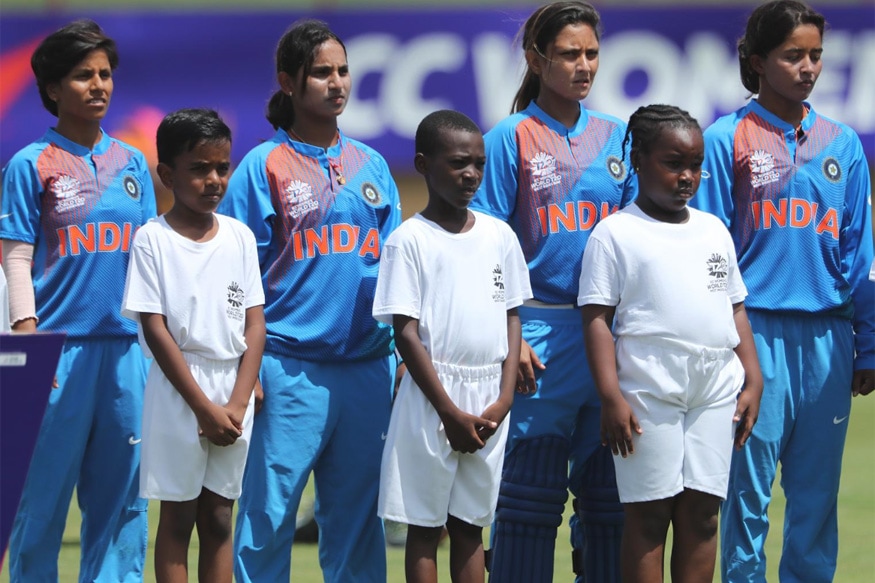 When it comes to tactical blunders in ICC tournaments, nothing is more painful for an Indian fan than Mohammad Azharuddin's decision to field first against Sri Lanka on a weary surface in Kolkata in the 1996 World Cup semifinal or Sourav Ganguly asking Australia to bat first on a placid track in Johannesburg in the 2003 World Cup final.
Now, Harmanpreet Kaur's decision to leave out Mithali Raj against England in the Women's World Twenty20 semifinal in Antigua has definitely been added to the list.
On a slowish pitch that offered turn and grip, and had already been used for the first semifinal between Windies and Australia, none of the Indian batters possessed the game to adapt, magnifying the absence of Mithali – player of the match in her previous two outings – further.
Playing under floodlights after more than two years, India were dismissed for 112 in 19.3 overs, and then dew nullified the spinners as England won by eight wickets with 17 balls to spare.
The defeat apart, India were stellar through the league stages, winning all their four games to top the group table and make it to the World T20 semifinals for the first time in eight years. While Mithali's experience in the wins against Pakistan and Ireland was invaluable, the exuberance of youth was most noticeable.
However, now the tournament is over, what next for the women's game in India?
A six-hitting nation
For a long time, Indian players did not possess the skills to hit long shots. That pushed them back even as other teams made progress in the power game. This tournament marked a significant change with Harmanpreet leading the six-hitting charts before the final with 13 hits. The closest to her in the list from Australia and England – the two finalists – are Ashleigh Gardner and Alyssa Healy with three sixes each.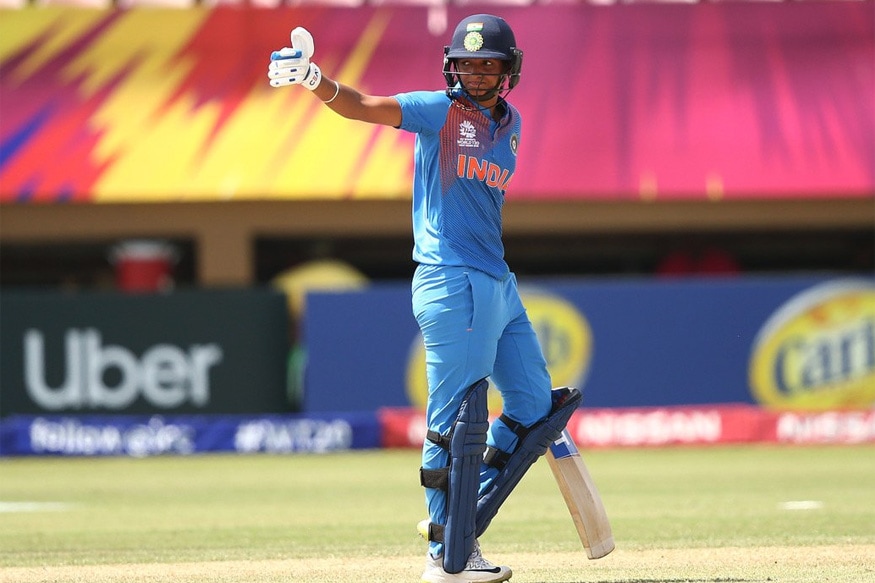 (ICC)
Harmanpreet's count is the most by any batter in one edition of the competition, of which eight came during her 51-ball 103 against New Zealand on the opening day.
India finished with a total of 19 sixes – six more than their total count in the first five editions. There is still work to be done as only Harmanpreet, Smriti Mandhana and Mithali contributed to this list.
If India were to develop more six hitters then they could do learn from England's approach of having a power hitting coach on board. By having more players who are enabled to clear the fence, the pressure will automatically reduce from what is right now a top-heavy batting unit.
Freshness of youth
The 18-year-old Jemimah Rodrigues impressed with her skills and temperament. Her square cut off England's Natalie Sciver to the point fence in the semifinal and her pick up and throw to run out Pakistan skipper Javeria Khan were two of the many moments she owned on the field.
Radha Yadav executed her plans as a left-arm spinner to perfection and possibly took one of the catches of the tournament in the game against Australia. Taniya Bhatia has the most number of dismissals by a wicketkeeper in one WT20 edition, Deepti Sharma's dependable off-spin and fielding in the outfield continue to get better and Hemalatha's composure against some of the biggest names in the sport was remarkable. The average age of this Indian team is 24, and the new core seems to be falling in place.
It is now time for BCCI to build on this by identifying and nurturing more fresh talent with a five-year plan in place. It won't be a bad idea to tie up with other countries for exchange programmes like BCCI and Cricket Australia once had the Border-Gavaskar scholarship programme for men cricketers.
Young cricketers would get a chance to play in foreign conditions and be better prepared for the challenges before breaking into the national team. That will automatically strengthen the bench as would more India 'A' and India Under-19 tours. They don't have to look beyond the way Rahul Dravid has put a feeder system in place for the men's team.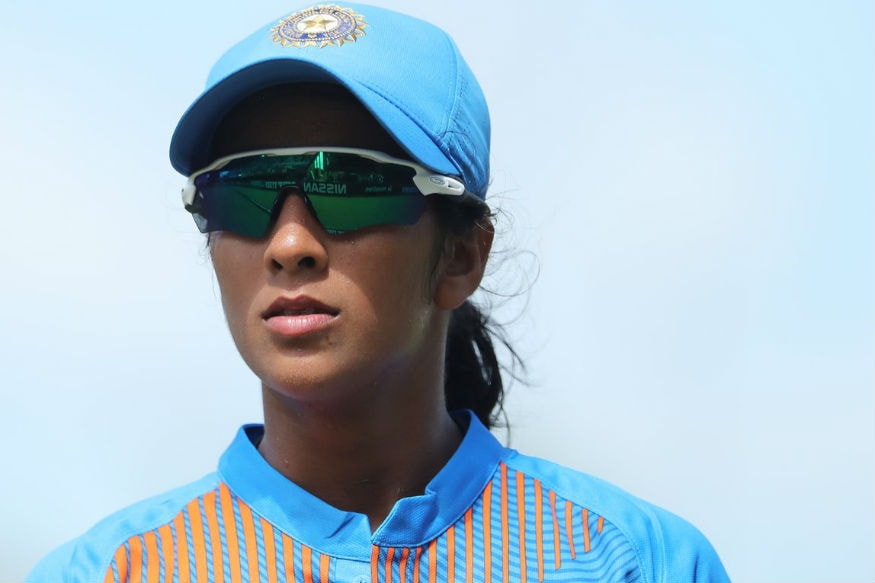 (ICC)
BCCI could also be innovative and start an age-group quadrangular tournament, which could in the future lead to an age-group World Cup; something that is missing from
ICC's plan despite the men's Under-19 World Cup making a strong impact since its inception in 1988.
Women's IPL
Harmanpreet's time with Sydney Thunder at the Women's Big Bash League in Australia and Mandhana topping the run-charts in Kia Super League this year has produced tangible benefits. Harman has told that facing the Australian bowlers in WBBL was one of the reasons behind her epic 171 not out against Australia in the 2017 World Cup semifinal.
The exhibition Women's IPL match in Mumbai this year where players from Australia, New Zealand and England participated allowed someone like Rodrigues and Deepti to bat with Suzie Bates. Now it is time to amplify the experience with a Women's IPL.
It could start small with four or five teams, but by giving more than 70 Indians a chance to mingle with players from abroad and exposing them regularly to pressure situations will produce long-term benefits.
Hunt for pacers
Arundhati Reddy led India's pace bowling unit in the tournament after Jhulan Goswami retired from the format earlier this year, but did not bowl in the semifinal. Pooja Vastrakar got injured and Mansi Joshi played just one game. The experienced Shikha Pandey is also there, but beyond a few others there is a dearth of quality pace bowlers in the country.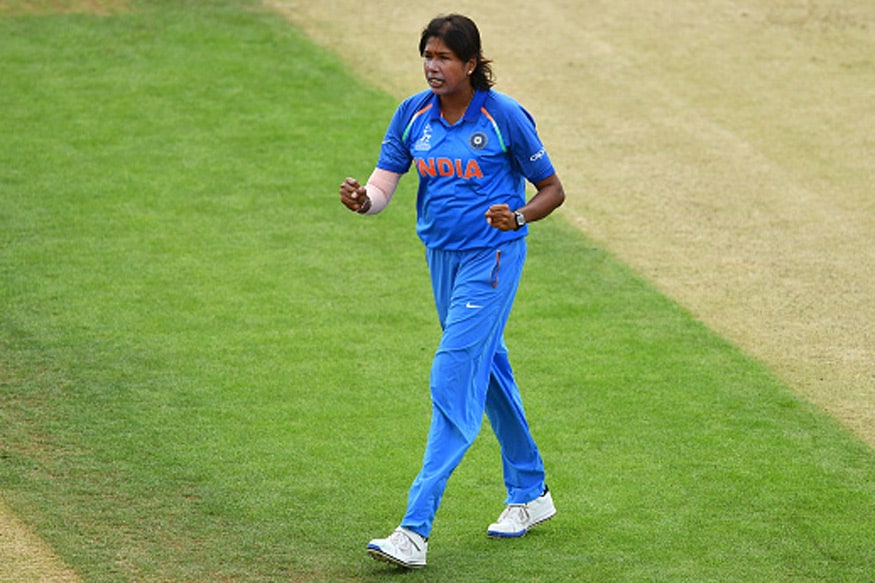 There could be a pace bowler talent hunt programme and the selected players could be sent to train either at the MRF Pace Foundation in Chennai or abroad. Over a period of time it will allow India to add more variety to their bowling attack instead of being too spin heavy, something which proved costly in the semifinal loss.
A wider network of support staff
Mamatha Maben, the former India captain, believes India should have a bigger contingent of support staff than the current setup. They could hire a psychologist to begin with who would allow players to be relieved of any kind of pressure. Slowly the model could trickle down to the state teams, which would then automatically lead to better prepared cricketers coming through the ranks.
"We surely will catch up with Australia and England if we make that kind of investments," she believes. "Not for anything, they are consistent."
Ramesh Powar has had a positive impact on this team, and it is important to renew his contract for a longer duration. Similarly, conduct more courses where former cricketers get involved with coaching women's team at various levels. Australia and England, for example, have a common pool of coaches and are appointed assignments for either men's or women's team depending on the requirements. India could do well to have such a system in place. Imagine the benefits of Dravid or VVS Laxman or Anil Kumble spending a week at the National Cricket Academy, fine-tuning the skills of a group of youngsters.
Make grassroots viable
Someone currently involved with the Indian team had once said to this correspondent that it is no surprise that Rodrigues has broken the glass ceiling in her teens because of Mumbai's strong grassroots structure, but there are many other talented cricketers in other cities who struggle to find the pathway till they are old enough to be not in a position to rectify their mistakes because the associations lack intent.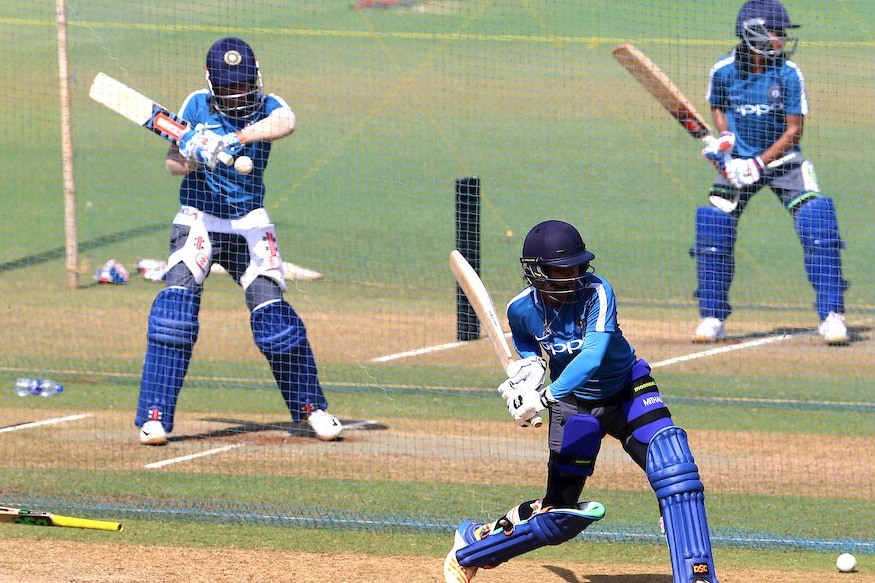 (BCCI Women)
It has led to a lot of talent getting wasted. If all state units could start local leagues then the probability of finding more genuine cricketers would be high. "We always seem to be putting 80 percent for the cream and 20 percent for grassroots," says Maben. "They need to pump in more to grassroots and have a solid structure.
Make domestic cricket a financially viable profession
The centrally contracted cricketers are well off since 2015, and that has allowed them to dedicate more time to their game. Domestic cricketers, though, lack that luxury. Those not employed with Indian Railway struggle to make ends meet, and that affects them mentally and physically. If cricket has to be fashionable among girls in India then there has to be an equal pay structure for both men and women cricketers at the domestic level.
Similarly, the domestic calendar for women cricketers has to be busier. The 2018-19 domestic season, for example, started with the Women's T20 Challenger Trophy in August. The men have already played Duleep Trophy, Vijay Hazare Trophy and Deodhar Trophy after that, and are three rounds into the Ranji Trophy. The senior women will resume their domestic season in December. Such long gaps are far from ideal.
(Sidhanta Patnaik has reported on six ICC men's and women's tournaments. He is the co-author of The Fire Burns Blue - A history of women's cricket in India. @sidhpat)