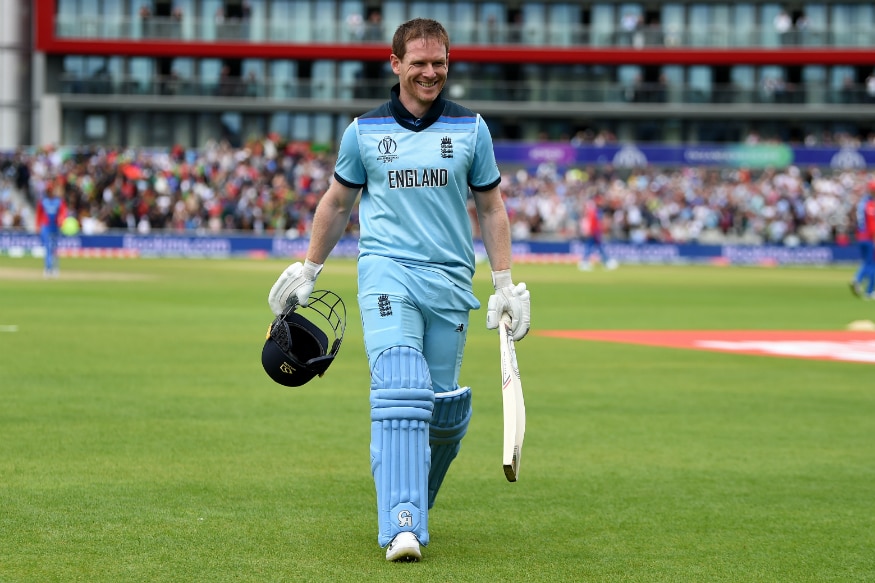 Having lifted the 50-over World Cup earlier this year, England skipper Eoin Morgan said the side's focus will now be to consolidate their T20 game ahead of the World T20.
"Our main focus over the last four years has been the 50-over cricket. T20 cricket has been seen as an opportunity to get young guys involved and get experience under their belt and use that as a ground for experimentation," Morgan told FirstPost.
"However, over the next 12 months, that will be flipped, so we might have to save our experimentation for 50-over cricket, and T20s will become my most pressing concern."
England's success in their own backyard this summer was down a lot to a change in mentality post the 2015 World Cup, something Morgan also explained in detail.
"It was a conversation between myself, Trevor and Andrew Strauss about what the formula looked like for our approach for the next four years leading to 2019.
"It basically started with the direction from Andrew Strauss having a blank sheet of paper and actually rewriting the way we wanted to play and recognising the fact that we wanted to do things differently.
"That's played a huge role in changing not only the way we want to play but also the personnel that we selected to play in that way."
Morgan added that getting the players to accept the change in playing style wasn't hard since most of them enjoyed playing aggressive cricket.
"It was a very enjoyable challenge and the boys really enjoyed playing in an aggressive manner. So it wasn't hugely challenging to get players to buy into it. The guys naturally played with an aggressive mindset.
"The first two years of the four-year cycle were about working out what worked and knowing our limits, and also when to push them.
"So that was an interesting phase, the guys had a lot of fun playing around with that plan particularly with the batting.
"Then, in the next two years, particularly after the Champions Trophy in 2017, it was a matter of building on what we felt we needed to get better in the lead up to the 2019 World Cup."
One of the other reasons for England's success was Jofra Archer, who Morgan hailed as an 'extremely rare talent' due to the speed at which he adapted to international cricket.
"Jofra is an extremely rare talent. He can bowl during any phase of the game. The pace with which he bowls and the skill level is exciting to watch.
"The most appealing thing about Jofra and the surprising thing in may ways is that he continues to get better. A lot of guys in international cricket, when they come in, they take some time to find their feet and then go from there. Jofra has taken everything in his stride, and actually dominated, which is really rare."