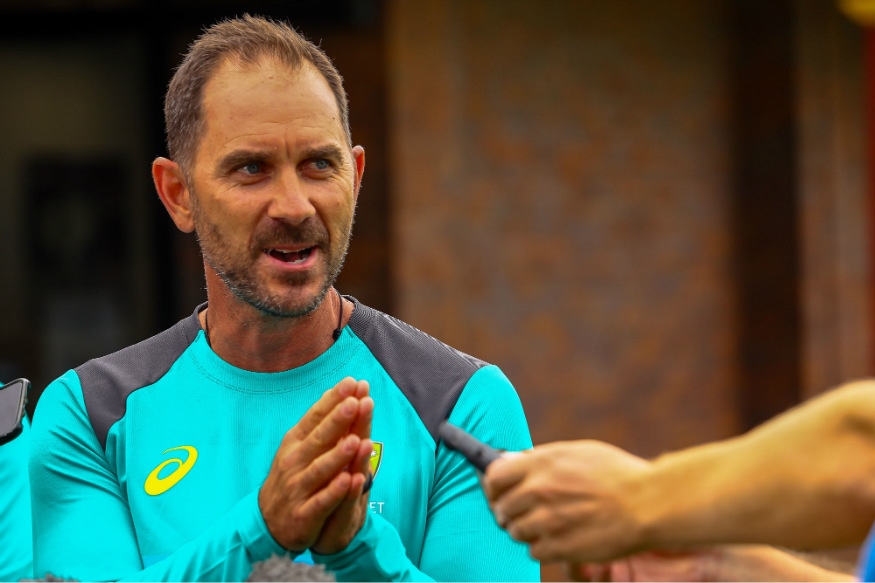 Australian coach Justin Langer said that he was happy with the overall performances of his team over the summer of cricket, the latest triumph being a clean sweep against New Zealand in the Test series at home.
Speaking to cricket.com.au, Langer said he would rate his side's performances an 8/10, and noted that there were still improvements to be made in certain departments. After last year's drawn Ashes series in England, there were a few changes that needed to be made to the setup of the team. "One was cementing our top three, and I think we've done that," Langer said about the changes in the batting line-up that saw Joe Burns and Labuschagne replace Marcus Harris and Usman Khawaja.
"The second one was winning after winning – we had to get better at that.
"I think we did that right throughout the summer, so there were some really positive signs and long may it continue."
Langer will be taking a break from actively coaching the side for the India series, with Andrew McDonald stepping into his shoes. "We had our review of the summer earlier this morning, and what's interesting and relevant is the continuity of the team as much as the balance of the team," Langer said ahead of the ODI team's departure for India later this week.
"We've been able to keep the guys together. We've obviously got an excellent fast bowling attack, we've got the best off-spinner in the world (Nathan Lyon), we've got two of the best batsmen who have played for Australia (David Warner and Steve Smith) and … Tim Paine is the best wicketkeeper in the world.
"His wicketkeeping this summer has been unbelievable.
"The fielding yesterday, I think everyone who was watching (thought that) was absolutely incredible, the energy, and it's actually led by the captain because of his incredibly high standard in the field – his wicketkeeping is just brilliant.
"When you have all those bases covered, it means you've got a very good cricket team.
"We're still working towards having a great cricket team, but we've got a very good cricket team at the moment."
Langer was also all-praise for Marnus Labuschagne, who is touted to have a bright career ahead of him, with him currently ranked as the fourth best batsman in the world in Tests.
"It's probably an understatement saying it was a breakthrough summer – that was amazing," Langer said of Labuschagne's record-setting season.
"It's a great credit to his mental and physical endurance, and it's a great credit to his humility that he's been able to stay so grounded through it all.
"Marnus loves it so much he'd do it for nothing, and they're the sort of guys you just love having around your group.
"It's just been so much fun watching his development as a player.
"He's got some great traits, but he's just starting off in the side.
"We hope all our players develop their leadership, so when the time comes to need to find a new captain, we've got a number of guys who could take on the role.
"He might be one of those guys."
But lastly, Langer ended on a note of caution about not getting too ahead of themselves, as there was still plenty of room for improvement.
"We dropped a few catches, (missed) a few run outs, a few of the boys got starts they would have liked (to produce) hundreds," he said.
"There's always room for improvement.
"After the Ashes, we needed to get better. You'd probably give us a seven out of 10 after the Ashes – (now) eight out of 10.
"So hopefully we're improving – that's a good sign."