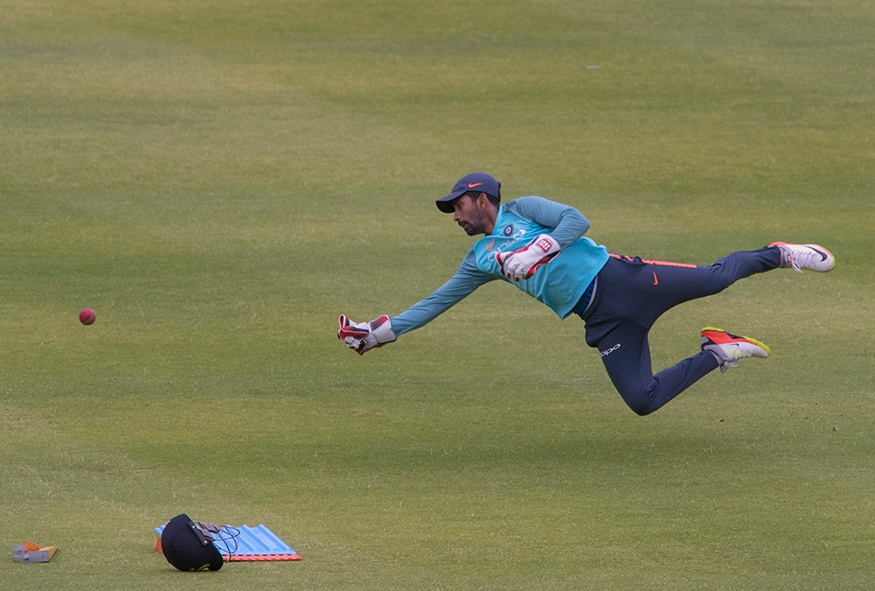 It was believed that a thumb injury, sustained during the IPL, had kept India's first-choice keeper Wriddhiman Saha out of the Test squad for the first three matches of the upcoming series against England. However, it has now emerged that Saha is battling a major shoulder injury and will need to undergo surgery in all likelihood. A final decision on if he needs surgery or not will be taken at the end of this week and if Saha does go under the knife, he will be out of contention for a place in the squad for the tour to Australia at the end of the year.

The situation Saha finds himself in is being blamed on the rehabilitation process going wrong at the National Cricket Academy (NCA) in Bengaluru.

Speaking to CricketNext, a source in the know of developments said, "He is at the NCA and while the thumb has healed, the shoulder injury has been aggravated. It could be a case of the injury point in the shoulder going numb due to lack of mobility. A call will be taken on whether he has to undergo surgery or not only by the end of the week. If he does have a surgery done, it will take a while for him to get back on the field."

A BCCI official has placed the blame squarely on the shoulders of the NCA. "Wriddhiman's rehabilitation has been completely goofed up," this official said. "The NCA physio has bungled it. Now only a surgery can put him back on track. Once he is done with surgery, he will not touch the bat for at least two months and then the rehab will start."

A distraught Saha took to social media, saying he expects to come back into the fold stronger.


July 19, 2018



Saha is supposed to have sustained the shoulder injury during the tour of South Africa earlier in the year.



"Saha first sustained a shoulder injury during the tour of South Africa while taking a catch. But it was a niggle and didn't bother him. He left the tour because of a hamstring trouble," a BCCI official told CricketNext. "Now since keepers don't need to throw from deep, so during the IPL, Saha didn't bother and played with that injury. But the pain didn't go away. He thought that possibly he could play against England with a good rehab at NCA and take it from there. But at NCA, training under a senior physio aggravated it further."

The question being raised now is whether the physio had given a report about the actual extent of Saha's injury. As per established norm, the BCCI secretary Amitabh Chaudhary was not made aware of the situation by the NCA or the selection committee.

First Published: July 19, 2018, 1:43 PM IST