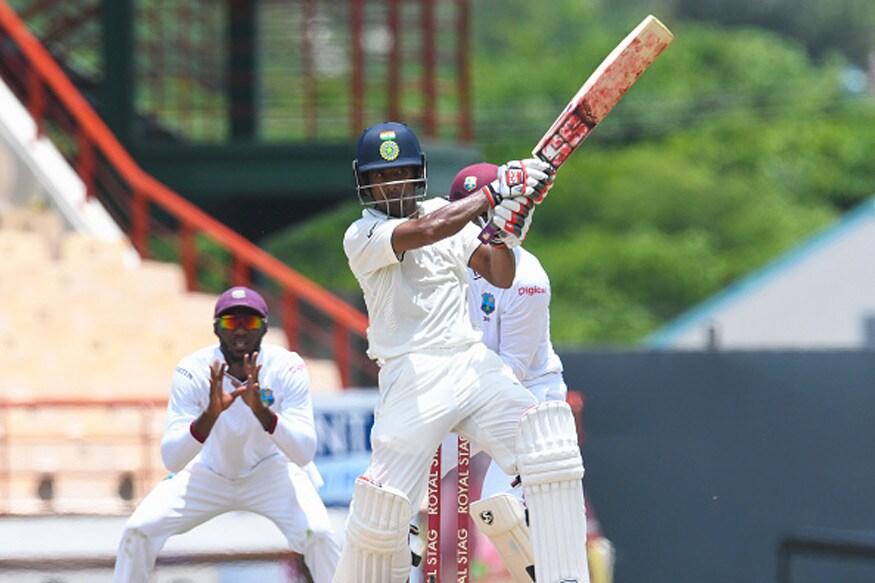 Kolkata: Former opener Virender Sehwag's advice helped India wicket-keeper batsman Wriddhiman Saha become the first stumper to score a double ton in the Irani Cup final for Rest Of India (ROI), the Bengal player said on Tuesday.
Saha's exploits helped ROI script a win against Ranji Trophy champions Gujarat, led by his rival for the national wicketkeeper's job Parthiv Patel.
Saha scored an unbeaten 203 and his 316-run stand with Cheteshwar Pujara (116 not out) helped Rest of India win in Mumbai on Tuesday. Rest of India won by six wickets even after Gujarat took a first innings lead.
"Most of the shots that I played in the innings were lofted. Actually, it was Sehwag who once told me that if I can hit a couple of boundaries early in my innings (with lofted strokes), it automatically eases the pressure and also can get the bowlers rattled," Saha said.
"So, all I was thinking was to go after the bowlers with lofted strokes," Saha said after hitting 203 off 272 balls laced with 26 fours and six sixes.
"He (Sehwag) suggested that I should not curb my natural stroke play. If a ball is there to be hit, I should go after it," Saha said.
Wridhiman had a tough time in the last couple of months as he had to miss a couple of Tests against England owing to injury.
Parthiv took his place in the India team and made a good case for himself scoring 195 runs in four innings at an average of 65.00. He notched up two half centuries in that period.
But Saha has worked hard with his fitness at National Cricket Academy (NCA), also receiving a message from India coach Anil Kumble wherein he was suggested to finish off the game for his team.
"He (Kumble) sent me a text message last night reminding me that the job is not yet over. He urged me to finish the match. I am happy that I was able to do so," Saha revealed.
This was Saha's first double hundred in any first class match.
"I have not given it a thought about scoring a double century, until Pujara came and told me. The idea only came when I reached 180 runs. His (Pujara) presence at the other end made my job a lot easier. I am grateful to him for helping me reach the milestone," he said.
India next play Australia in four highly-anticipated Tests starting next month.
@media only screen and (max-width:740px) {
.quote-box{font-size:18px; line-height:30px; color:#505050; margin-top:30px; padding:22px 20px 20px 70px; position:relative; font-style:italic; font-weight:bold}
.special-text{font-size:24px; line-height:32px; color:#505050; margin:20px 40px 20px 20px; border-left:8px solid #ee1b24; padding:10px 10px 10px 15px; font-style:italic; font-weight:bold}
.quote-box img{width:60px; left:6px}
.quote-box .quote-nam{font-size:16px; color:#5f5f5f; padding-top:30px; text-align:right; font-weight:normal}
.quote-box .quote-nam span{font-weight:bold; color:#ee1b24}
}