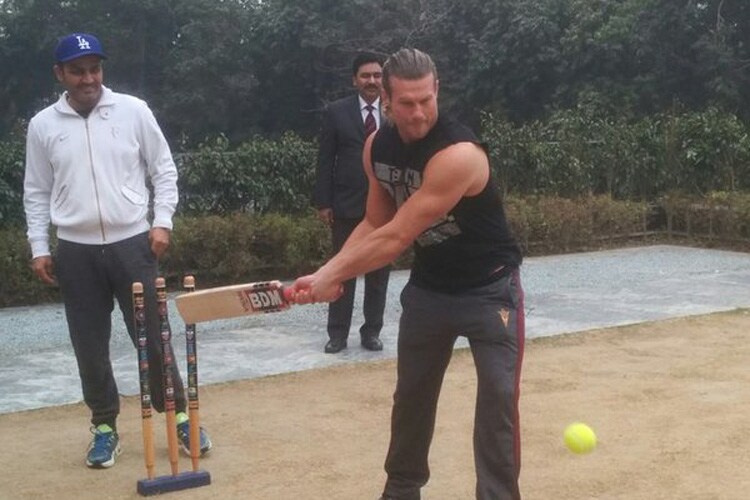 New Delhi: Swashbuckling former India opener Virender Sehwag gave WWE Divas Champion Charlotte and WWE Superstar Dolph Ziggler their first taste of cricket here on Friday.
Assisted by his two children, Aryavir and Vedant, Sehwag introduced the duo to the sport and shared the techniques of batting, bowling and catching with his eager WWE pupils.
Dolph and Charlotte both enjoyed the experience of batting against the former off-spinner. They also had the chance to bowl at Sehwag, who semed to resist his legendary aggressive approach of smashing the ball over the boundary.
Both Dolph and Charlotte showed plenty of promise as up-and-coming cricketers, having played baseball and softball respectively to a high standard in the USA.
"That was an awesome experience, and we're grateful to Virender for giving us our first taste of playing cricket," said Dolph.
WWE Live India will see Dolph and Charlotte join WWE Superstars including World Heavyweight Champion Roman Reigns, Big Show, Demon Kane, and many more at the Indira Gandhi Indoor Stadium tonight and tomorrow.
WWE fans will see history being made as former World Kabaddi League champion, Lovepreet Singh, and two-time Kushti national heavyweight champion, Satinder Del Pal, make their WWE in-ring debuts in their home nation.