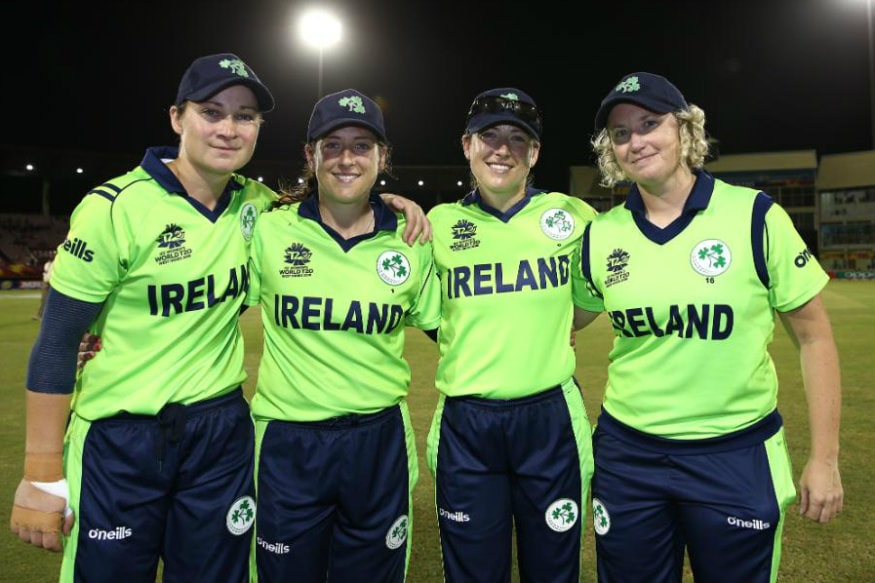 Twin sisters Isobel and Cecilia Joyce retired from international cricket after Ireland lost their last ICC Women's World T20 2018 match against New Zealand.
The twin sisters will join veterans Clare Shillington and Ciara Metcalfe in bidding international cricket goodbye. Both Shillington and Metcalfe had stated prior to the tournament that they would be retiring and even received a guard of honour before the match.
The four retirements signal the end of an era for the Ireland women's cricket team and the announcement from the Joyce sisters turned the post-match huddle into an emotional moment for the players.
"The [senior] girls have been mentors to all of us … and it's not like we just see them in an Irish jersey. We see them day in, day out. We play against them in our club. And we play against them in our domestic competition. We see them all the time. They're always there all the time whenever we need them. It's really like a family situation," said Kim Garth on the retiring sisters.
"[They] have been four incredible servants of Irish cricket. I don't think Irish women's cricket will be anywhere near it is today without them," said Garth. "It's going to be a different dynamic without them. It's going to be – definitely big boots to fill."
Isobel and Cecilia, who are the sisters of former Ireland men's cricketer Ed Joyce, have played international cricket since 1999 and 2001, respectively.
The family has a unique connection to Irish cricket as a whole since five Joyce siblings have represented their country at the highest level.
Thanks for all the messages and tweets, they all mean so much to me as I say goodbye to one of the biggest parts of my life. Best of luck for the future to all of my former teammates, keepa fighting 🇮🇪 pic.twitter.com/xkFSGc5qNz

— Isobel Joyce (@izzyjoyce) November 18, 2018
Dom Joyce played three ODIs for Ireland whereas Gus played first-class cricket for the country before they were granted one-day status.
All-rounder Isobel has also captained Ireland a record 62 times. She stepped down from the role after the previous edition of the Women's World T20 in 2016.
Overall, Isobel has played 79 ODIs and 55 T20Is. She scored 995 runs in ODIs and took 66 wickets. Her career stats in T20Is are also good; she scored 944 runs and took 33 wickets.
Cecilia, who made her ODI debut two years after her sister, ends her career having scored 1172 runs in 57 ODIs as well as taking a sole wicket. Her T20I stats also consist of the single wicket and a total of 659 runs in 43 appearances.
Their last match, however, ended in a less-than-ideal manner. Batting first, Ireland could only post a score of 79/9. New Zealand chased it down in 7.3 overs.