Yacht party by KXIP, a girl in a CSK player's room: all this after IPL fixing saga
A report published in 'The Indian Express' on Friday lists a number of protocol violations by IPL franchises last year.
Updated: August 17, 2015, 12:15 AM IST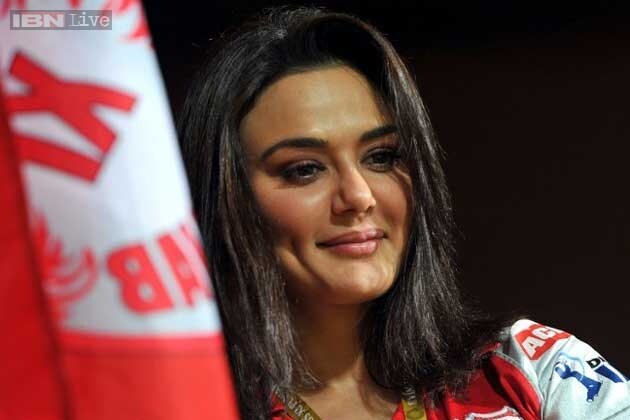 If you thought the Indian Premier League (IPL) franchises have taken a cautious route after the 2013 spot-fixing saga, think again. Last year, Kings XI Punjab co-owner Preity Zinta threw a yacht party owned by a suspicious man and there was a girl in a Chennai Super Kings (CSK) player's room the whole night - as reported by The Indian Express.
A report published in the newspaper on Friday lists a number of protocol violations by IPL teams last year, and it happened following the league's most controversial season in 2013.
The Indian Express has accessed a letter from the board's Anti Corruption and Security Unit (ACSU) chief Ravi Sawani to the BCCI office, wherein Sawani mentioned all the instances that violated the board's anti-corruption code.
The report, citing excerpts of Sawani's mail, said that on April 30, 2014, Zinta hosted a KXIP party aboard a yacht owned by those who are the under the ACSU scanner for betting activities.
Another glaring violation happened on April 8 when a young lady went into the room of a CSK player in hotel ITC Grand Maurya in Mumbai at 2150 in the night and came out at 0605 the next morning. The player, upon questioning, described her as a good friend.
The next day last year, on April 9, Delhi Daredevils hosted a dinner at hotel JW Marriott located at the Aerocity in New Delhi. The franchise reported invited more than 100 outsiders who frankly met the team's players and support staff. The DD management allegedly didn't share the list of invitees with the ACSU.
Among other incidents mentioned, the reported mail talks about two Hyderabad Sunrisers players being visited by a large number of people in whichever hotel they stayed during the league.
The newspaper got in touch with a KXIP spokesperson who said "BCCI was satisfied" by the action the franchise took on the pointed incidents.
The KXIP spokesperson said: "The BCCI was in touch with us regarding the incidents mentioned below. We replied appropriately and the BCCI was satisfied with action taken by the franchise. This was last year's incident and the matter was closed last year itself."
Replying to the above incident involving the Delhi Daredevils, the franchise's spokesperson said, "All franchises allow their sponsors to host meet-and-greets and other functions as per their commercial contracts. Details of these functions are shared routinely with the BCCI-IPL management through relevant channels and the same was done in relation to the query raised by you."
---
---
Team Rankings
Rank
Team
Points
Rating
1
Australia
3028
116
2
New Zealand
2406
115
3
India
3085
114
4
England
3882
105
5
Sri Lanka
2454
91
FULL Ranking
Rank
Team
Points
Rating
1
England
5405
123
2
India
5819
119
3
New Zealand
3716
116
4
Australia
3941
109
5
South Africa
3345
108
FULL Ranking
Rank
Team
Points
Rating
1
Australia
6047
275
2
England
5959
271
3
India
9319
266
4
Pakistan
6009
261
5
South Africa
4380
258
FULL Ranking
Upcoming Matches