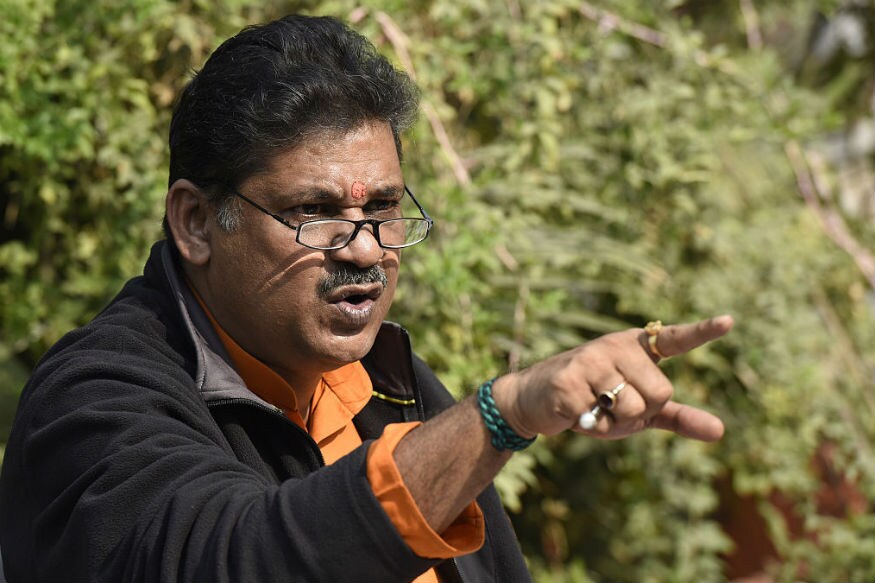 New Delhi: Former India cricketer Kirti Azad on Friday slammed the Committee of Administrators (COA) and said they have become a toothless tiger.
Azad's reaction came after Ramachandra Guha's resignation letter was brought in the limelight.
"You can call COA as a toothless tiger," Azad told CNN News18. He also stated that "BCCI has been doing things on its own," and that superstar culture will keep developing if the Board does everything "internally".
Earlier in the day, Ramachandra Guha in a strongly worded letter to chairman Vinod Rai, pulled up the BCCI for handing former India skipper MS Dhoni a Grade 'A' contract.
In the letter, in possession with Cricketnext, Guha also went on to make his displeasure known about the way current coach Anil Kumble has been treated.
"Unfortunately, the superstar syndrome has distorted the system of Indian team contracts. As you will recall, I had pointed out that awarding MS Dhoni an 'A' contract when he had explicitly ruled himself out from all Test matches was indefensible on cricketing grounds, and sends absolutely the wrong message.
"The way in which the contract of Anil Kumble, the current head coach of the senior team, has been handled. The Indian team's record this past season has been excellent; and even if the players garner the bulk of the credit, surely the head coach and his support staff also get some. In a system based on justice and merit, the head coach's term would have been extended. Instead, Kumble was left hanging, and then told the post would be re-advertised afresh," Guha wrote to Rai.
Guha also did not spare Gavaskar as he wrote: "Sunil Gavaskar is head of a company which represents Indian cricketers while commenting on those cricketers as part of the BCCI TV commentary panel. This is a clear conflict of interest. Either he must step down/withdraw himself from PMG completely or stop being a commentator for BCCI."
In fact, Guha also did not leave Delhi Daredevils mentor and India 'A' coach Rahul Dravid as he spoke about how no person under contract with an India team, or with the NCA, should be allowed to moonlight for an IPL team too.
"BCCI in its carelessness (or otherwise) might have drafted coaching/ support staff contracts to allow this dual loyalty business, but while it might be narrowly legal as per existing contracts, it is unethical, and antithetical to team spirit, leading to much jealousy and heart-bum among the coaching staff as a whole. This practice is plainly wrong, as well as antithetical to the interests of Indian cricket.
"I would like an explicit and early assurance from the BCCI management that such manifestly inequitous loopholes in coaching/ support staff contracts will be plugged. Yet no assurance was given, and no action was taken. The BCCI management and office-bearers have, in the absence of explicit directions from the COA, allowed the status quo to continue," he wrote.
@media only screen and (max-width:740px) {
.quote-box{font-size:18px; line-height:30px; color:#505050; margin-top:30px; padding:22px 20px 20px 70px; position:relative; font-style:italic; font-weight:bold}
.special-text{font-size:24px; line-height:32px; color:#505050; margin:20px 40px 20px 20px; border-left:8px solid #ee1b24; padding:10px 10px 10px 15px; font-style:italic; font-weight:bold}
.quote-box img{width:60px; left:6px}
.quote-box .quote-nam{font-size:16px; color:#5f5f5f; padding-top:30px; text-align:right; font-weight:normal}
.quote-box .quote-nam span{font-weight:bold; color:#ee1b24}
}