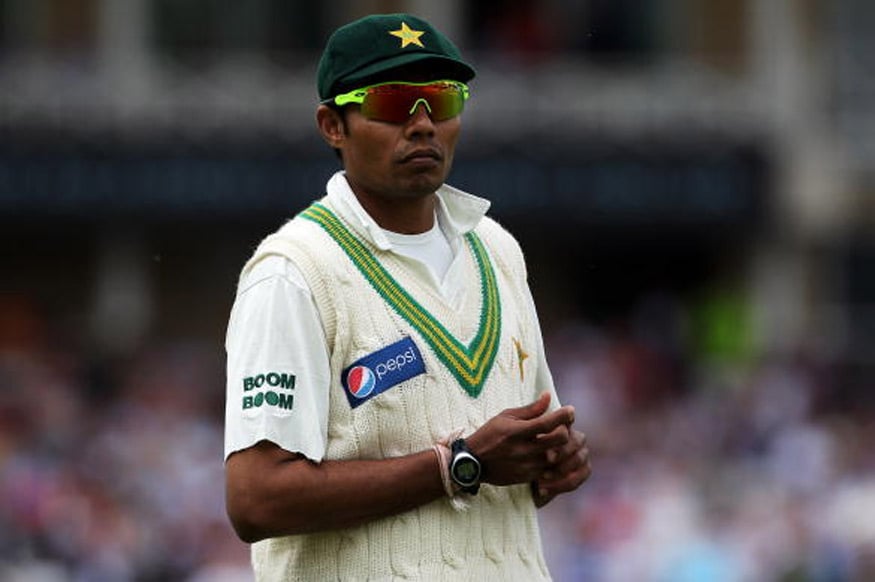 Pakistan's Danish Kaneria has finally admitted his role in a fixing scandal that led to the imprisonment of former Essex team-mate Mervyn Westfield after six years of denial, Britain's Daily Mail reported on Wednesday.
Kaneria, who was given a life ban by English cricket chiefs that effectively applied worldwide, said in an interview for an Al Jazeera television documentary quoted by the Mail: "My name is Danish Kaneria and I admit that I was guilty of the two charges brought against me by the England and Wales Cricket Board in 2012."
Leg-spinner Kaneria, who insisted he was repentant as he called for his life ban to be overturned, added: "I have become strong enough to make this decision, because you cannot live a life with lies.
"I want to apologise to Mervyn Westfield, my Essex team-mates, my Essex cricket club, my Essex cricket fans. I say sorry to Pakistan."
Westfield spent two months at Belmarsh prison in south-east London after pleading guilty to accepting £6,000 ($7,862) from an illegal bookmaker, Anu Bhatt, to concede 12 runs in his first over of an English county 40-over game against Durham in 2009. He conceded only 10, but still took the money.
Kaneria was the "middle-man" in the scam, having introduced Westfield to Bhatt, but avoided criminal charges when English legal authorities decided they lacked the evidence for a conviction.
Now 37, Kaneria remains Pakistan's leading spinner with 261 wickets in 61 Tests.
- 'Forgiveness' -
He last played for Pakistan in the Trent Bridge Test of 2010, and has not appeared in any first-class game since March 2012, with all major boards upholding the ECB ban under the International Cricket Council guidance.
"I want to ask people's forgiveness," said Kaneria. "I made a grave mistake in associating with a bookmaker (Anu Bhatt) and not reporting it to the concerned authorities and I have paid the price for it.
"I am gutted at the moment because it is not easy to come out like this after basically lying for six years. I had to do it now because it was a burden on me and I just couldn't take the stigma of being called a spot-fixer any longer and denying it. Cricket has given me so much in my life and I want to give something back.
"If the ECB and ICC and other bodies would give me a second chance I can help to educate young people in cricket, teach them that if you do wrong you are finished like me."
Kaneria said the fear of embarrassing his father, who died in 2013 and had been suffering from cancer, explained part of the reason behind his repeated denials of wrongdoing.
"His health was getting worse and worse," he recalled.
"I didn't have the courage to face him and tell him that I was wrong. He was a very, very proud guy. Very, very proud of me and what I did, representing Pakistan, representing my country.
"I want to apologise to my father, who has always been a role model for me."
Meanwhile, Westfield told the Mail he accepted Kaneria's apology, saying: "This whole chapter of spot-fixing changed my life, but I have never blamed anyone for the terrible mistake I made.
"However, opening up about my wrongdoing and telling the truth allowed me to move on," added Westfield, now 30, who was banned from professional cricket for five years after being released from jail but has since played club and minor county matches.
"I hope that Danish finds peace and closure by doing this, and I wish him all the best for the future."