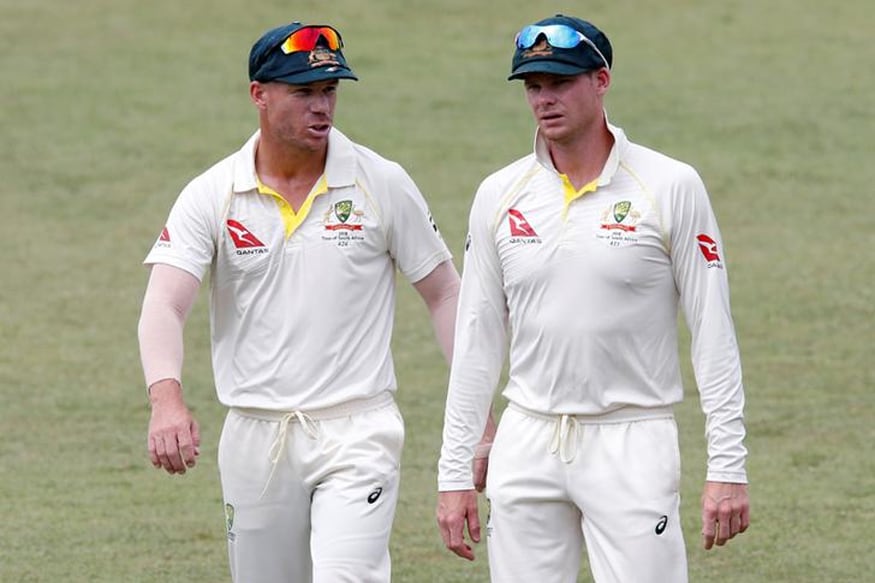 ICC Chief Executive David Richardson delivered the 2018 MCC Spirit of Cricket Cowdrey Lecture at Lord's on Monday and while there has been a lot of talks about on-field behaviour and ball-tampering controversies in recent times, the former South Africa wicket-keeper made it clear that ensuring that the game is played in a gentlemanly manner lies with the cricketers.
"As fans, we want our players enjoying and expressing themselves, we want to see emotion, passion and pride from players. What we don't want is robots, lacking in personality, but equally what we don't want is ugly behaviour. Lately we've seen too much ugly on and off the field of play. As a sport we must be united, not just in our desire to protect the spirit of the game, but every single person in the game needs to commit to living that spirit and ensuring it is relevant in the 21st century continuing to make cricket a unique sporting proposition," he said.
Elaborating on the spirit of cricket, Richardson said: "What exactly is this spirit of cricket? The spirit of cricket isn't an historical hangover; it is part of the fabric of our sport. No other sport has codified the spirit so blatantly in its Laws, and we disregard it at our peril. The phrase 'it's just not cricket' is not an accident, it's because cricket's DNA is based on integrity and people know that cricket represents something more than a game.
"But we have seen too much behaviour of late that puts that in jeopardy and it has to stop. Sledging that amounts to no more than personal abuse, fielders giving send-offs to batsmen who have been dismissed, unnecessary physical contact, players threatening not to play in protest against an umpire's decision and ball tampering; this isn't the version of our sport that we want to project to the world."
Making the Sandpaper Gate in South Africa as a point of reference, Richardson said: "The public reaction, around the world, to the incidents in the recent Australia–South Africa series was an eye opener. The message was loud and clear, cheating is cheating and is not what we signed up to. As administrators we have to do our part and we have agreed to take stronger action against behaviour that is unacceptable, to back our match officials more and for Boards to behave in a manner themselves that creates a culture of respect between teams. We have taken a step in the right direction.
"But the reality is, it will be the players who can safeguard the reputation of the game with their actions on and off the field. It is the nature of the players' personalities, their strength of character that will ultimately define the spirit of the game and what it means in the 21st Century. And here it is important for current players to understand that they represent not only themselves but all the players that have gone before them, and those that will follow. The vast majority of players do this day in and day out. Players like Kane Williamson, Hashim Amla, Mithali Raj, Jos Buttler, Katherine Brunt, Moeen Ali, MS Dhoni."
Richardson made no bones about the fact that recent statements from teams on what exactly amounts to tampering and how it shall be avoided hasn't gone down too well with him.
"Over the last few months I've read comments from players requesting guidance on what is allowed in relation to the ball. Asking if they can chew gum, wear sunscreen or drink a sugary drink, and to be brutally honest, I find this a little disingenuous. The laws are simple and straightforward – do not change the condition of the ball using an artificial substance. If you are wearing sunscreen, sucking a mint or chewing gum with the intent of using the cream or sugary saliva on the ball, you are ball-tampering.
"You may not always get caught, we are not going to stop players chewing gum or from wearing sunscreen. There are many players who have chewed gum on the field throughout their careers, and never once thought to use it on the ball, but if you are caught – and we have only caught players when it is pretty obvious what they are doing – then don't complain. Saying others do it is not a defence – you are cheating."
Sledging has also seen an upsurge in recent times with players sometimes getting too personal for comfort and while Richardson doesn't wish for the game to be boring, he says that certain lines need to be drawn.
"I think in most cases sledging/chirping is a waste of time, often resorted to by players who are trying to psyche themselves up or boost their own lack of confidence, and very often it's counter-productive. But there is a difference between sledging and what amounts to no more than ugly personal abuse in the guise of playing 'aggressively'. That type of ugly behaviour is not what sport, never mind cricket, is all about and is simply unacceptable, and it is the latter that we are attempting to eradicate. A specific new offence, personal abuse, has been introduced, punishable as a level 3 Code of Conduct offence, which will result in a ban of up to six Test matches or 12 ODIs/T20Is," he clarified.
Richardson also said that the ICC was looking into this aspect and is addressing the situation. "Firstly, we have introduced new offences and increased the severity of the associated penalties to serve as an effective deterrent.
"Secondly, we will take steps to educate the players on what it means to play the game within the spirit – advising them on not only what you can't do but showing them examples of what type of conduct does exemplify the spirit of the game as we would like to see it.
"Finally, the boards have agreed to adopt principles of behaviour that will create an environment of respect for the game, the match officials and each others' teams. This includes the philosophy that the touring team should be treated as honoured guests in the country with the standard of practice facilities and other logistical arrangements exactly the same, if not better, as the home team," he informed.