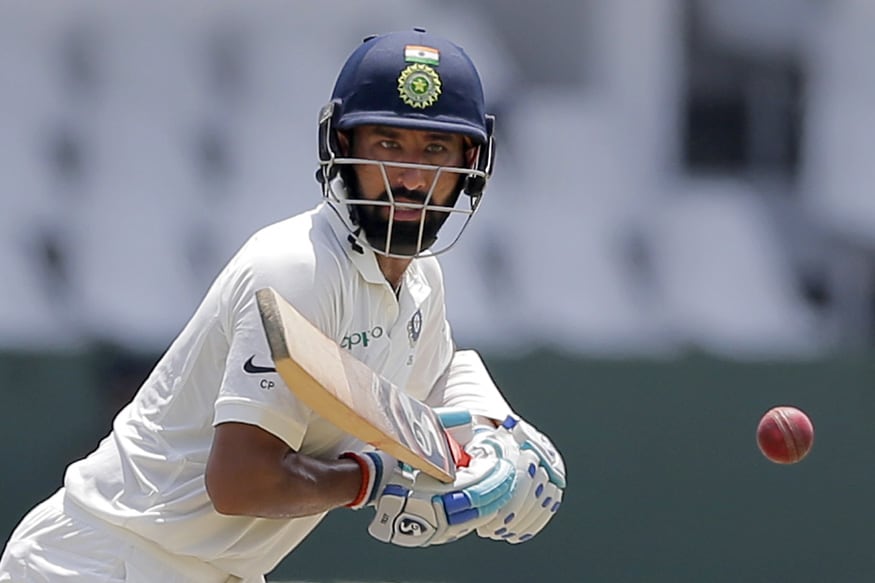 Indian batsman Cheteshwar Pujara, who scored the 50th first class ton of his career on Day 1 of Saurashtra's Ranji Trophy match against Karnataka on Saturday said that setting records and crossing milestones make a player trust their game even more and gives motivation to work harder.
With his century, Pujara entered an elite list of Indian players with most number of first-class centuries, led by Sunil Gavaskar and Sachin Tendulkar (both on 81). At the end of day's play, Pujara spoke about entering the list, preparing for the upcoming international tour and how he feels about his career going forward at the age of 31.
"It does feel special. It's a proud moment, although you don't want to look too much into your stats. At least while you are playing. Because even when I am batting I am hardly aware if I am nearing the 50 or 100," Pujara told ESPNCricinfo.
"I actually don't even remember the number of Test matches I have played and the number of runs I have scored. When someone else is discussing it, you come to know. At times (such records) also motivate you to work harder on your game. You start trusting your game even more because not many players have achieved this feat. You know that you have some talent, and you need to keep working on your game and continue doing the same things. And when such moments come in your career you feel, yes, for whatever you have done in the past you have got the results, and then there are the stats you can look at."
When asked if the timing of the record and his great form was a good sign before India's upcoming tour of New Zealand, Pujara said, "There is no right (or wrong) time, but yes, I would say it is always the right time when you are going abroad or if a big match is coming up. If you achieve such a thing before such tours, you feel confident and you start trusting your game again.
"That is because when you are going abroad and you are playing in challenging conditions, you need to trust your game, trust your preparation. And when something like this happens then you know that you need to continue doing whatever you have done in the past. And maybe work a little harder. It gives me the confidence that if I can do well in first-class cricket, then I can do it in any form of cricket. I've still got a lot in me, I still am young and I still have a lot to achieve in my career."
Pujara could still play on for a number of years to come given age and fitness are on his side, and emphasized that while setting domestic records was nice, international cricket remains his priority.
"Yes, it (the record) would (inspire me to keep playing FC cricket). But your priority is always to play Test cricket as much as possible. It is still a long way to go. Luckily I am young and I still love playing this format. Times are changing and white-ball cricket has become popular. But Test cricket is always special and it will always remain special. And let us hope it continues for as much time as possible."