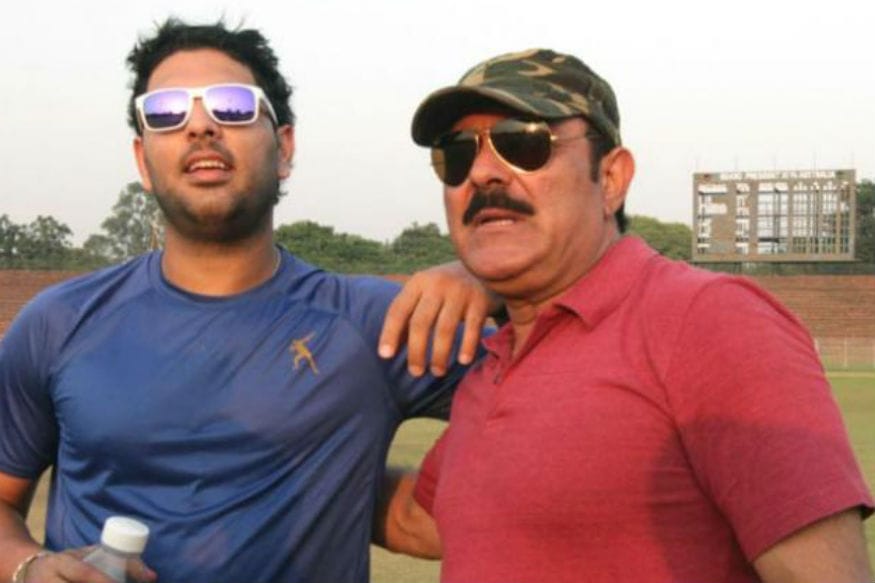 Yuvraj Singh's event to announce his retirement from international cricket in Mumbai began with a video summing up his journey from childhood. In that short clip, Yuvraj took a short trip down the memory lane with father and former India cricketer Yograj Singh.
Yuvraj's relationship with his father Yograj was never a smooth one as he revealed to the world for the first time in all these years. The former all-rounder said his father was a strict disciplinarian and more like a 'dragon' to him.
"I actually made peace with him (father Yograj) a couple of days ago when I spoke about this with him. All the demons inside me when I was younger came out. It was a very peaceful moment for me to have that closure because I have never had that chat with him in the last 20 years," Yuvraj revealed about the chat with his father.
"He's always been like a dragon to me and just facing the dragon was a very difficult task for me. My father and I have a very different relationship now, we both have grown up — I have grown up, I don't know about him. All his life he has taken off on me in the media, now it's my turn. I don't know when he is going to grow up," the 37-year-old added.
Yuvraj revealed that he was never allowed to show interest in any other sport while growing up because of his father.
"He (Yograj) never appreciated me playing any other sport, it scarred me growing up. Luckily for me later in my career, I started to enjoy cricket. It was a beautiful moment talking to my family about my journey."
Sport has its share of domineering fathers, whether it's Andre Agassi's father Emmanuel or Maria Sharapova's dictatorial dad Yuri Sharapov and Yograj was cricket's equivalent to them. Yuvraj though, went on to claim that the father-son hugged it out when he announced his decision to retire.
"I spoke to my wife (Hazel Keech) and mom (Shabnam) for a couple of years about this. Mentally I was not happy after going back from international cricket to domestic cricket grind. My father was expecting this and after 25 years of playing cricket he was really happy. He hugged me and I think he was really satisfied with my journey. He lived his dreams through me and he was very happy with my career," Yuvraj said.