Yuvraj Singh earned $13,347 for each run he scored in IPL 8
The Delhi Daredevils' hot buy scored just 248 runs in 13 innings at an average of 19.07 and strike rate of 118.09.
Updated: August 17, 2015, 12:06 AM IST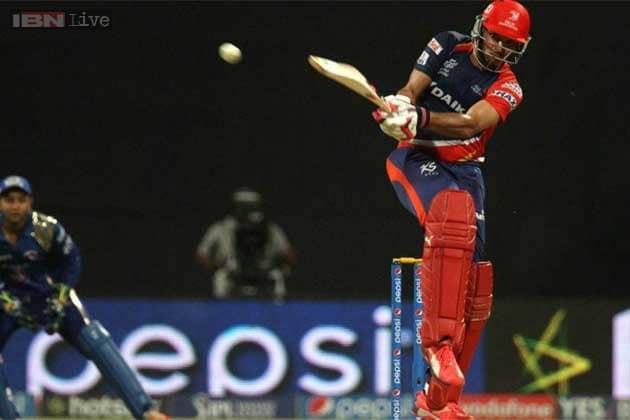 When Delhi Daredevils splashed a mindboggling Rs 16 crore ($3.31 million) to bring Yuvraj Singh in their dugout, they must have crossed fingers over the dizzy investment that others backed out of during the IPL-8 players' auction. And when Yuvraj failed to live up to his price tag, the GMR-owned franchise was quick to admit that Yuvraj's price was "market driven" and the franchise ended up paying much more than it desired.
It was an atrocious season from Yuvraj's standards as he continued to fade in the twilight of his career - so much so that he scored just 248 runs in 13 innings this IPL. And if one were to break down what Delhi ended paying him for each run, the figure comes to $13,347 - according to the math done by foxsports.com.au.
Those are almost unimaginable wages for a six-week job and the 33-year-old must be gutted at not being able to do justice to it.
His two half-centuries in 13 knocks showed that he fires only occasionally now as opposed to the days he used to intimidate every bowler running in to bowl at him. Stuart Broad would testify for that.
Yuvraj's 248 runs came at a poor average of 19.07 and strike rate of 118.09, which put him as low as No. 29 on the list of season's top scorers.
It's unknown if Yuvraj's advertorial deals linked to IPL helped the franchise bag some return on the amount they spent on him, but surely the team's advisors will tread cautiously come IPL 9.
But there won't be many who would deny that Yuvraj is still a big draw among the fans, who even wanted him to be part of India's World Cup squad.
---
---
Team Rankings
Rank
Team
Points
Rating
1
Australia
3028
116
2
New Zealand
2406
115
3
India
3085
114
4
England
3882
105
5
Sri Lanka
2454
91
FULL Ranking
Rank
Team
Points
Rating
1
England
5405
123
2
India
5819
119
3
New Zealand
3716
116
4
Australia
3941
109
5
South Africa
3345
108
FULL Ranking
Rank
Team
Points
Rating
1
Australia
6047
275
2
England
5959
271
3
India
9319
266
4
Pakistan
6009
261
5
South Africa
4380
258
FULL Ranking
Upcoming Matches