Yuvraj Singh called it a day on a glorious international career for India. From the six sixes against Stuart Broad at Durban to the tournament-winning partnership with Mohammad Kaif at Lord's – Yuvraj has played some breathtaking innings in limited overs cricket for India.
We pick his best 5 based on runs scored in the context of the match, the manner in which he scored these runs – both in terms of strike rate and absorbing pressure of wickets falling around him, contribution to India's win, the relevance of the match and the occasion.
84 in 80 balls - October 7, 2000 vs Australia, Quarter-Final, ICC KnockOut, Nairobi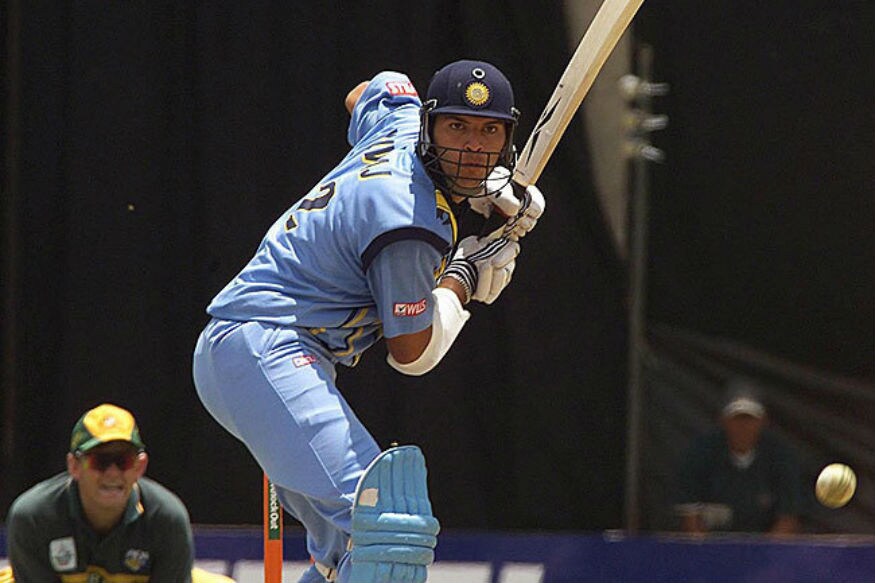 Yuvraj Singh, in his debut innings (he did not get a chance to bat in his debut match against Kenya), came out to bat at 90 for 3 in the 19th over with the three Indian stalwarts – Sachin Tendulkar, Sourav Ganguly and Rahul Dravid back in the pavilion. Against a bowling attack comprising Glenn McGrath, Brett Lee and Jason Gillespie, Yuvraj anchored the innings keeping the run-rate above five throughout and forged valuable partnerships with Vinod Kambli (40 in 37 balls) and Robin Singh (64 in 68 balls), registering a fighting 84 in just 80 deliveries.
He hit as many as 12 boundaries in his knock.
India managed to score a more than competitive 265 for 9 and bowled out Australia for 245. Yuvraj was the highest scorer of the match. He displayed his ability to score tough runs under pressure (of wickets falling around him and of the occasion of a knockout match in a world tournament) at a very high rate very early in his career. These qualities went on to define his limited overs career.
58 in 16 balls – September 19, 2007 vs England, ICC World T20, Durban
India had raced to 155 for 3 in 16.4 overs when Yuvraj joined MS Dhoni at the crease. What followed was absolute carnage! Yuvraj warmed himself with three smashing boundaries off Chris Tremlett and Andrew Flintoff.
And then…
6, 6, 6, 6, 6, 6 - He launched into Stuart Broad and hit him for six massive sixes in an over – over cow-corner, backward square-leg, deep extra cover, backward point, mid-wicket and wide mid-on – Yuvraj did the impossible and became the first batsman in international cricket to hit six sixes in an over (Garry Sobers and Ravi Shastri had achieved the feat in domestic cricket).
Yuvraj hurricaned to his 50 off just 12 deliveries and remained unbeaten on 58 off just 16 deliveries – at a strike rate of 362.5 it remains the fastest fifty-plus score in T20I cricket history. India put up a mammoth 218 for 4 and went on to win by 18 runs.
70 in 30 balls – September 22, 2007 vs Australia, Semi-Final, ICC World T20, Durban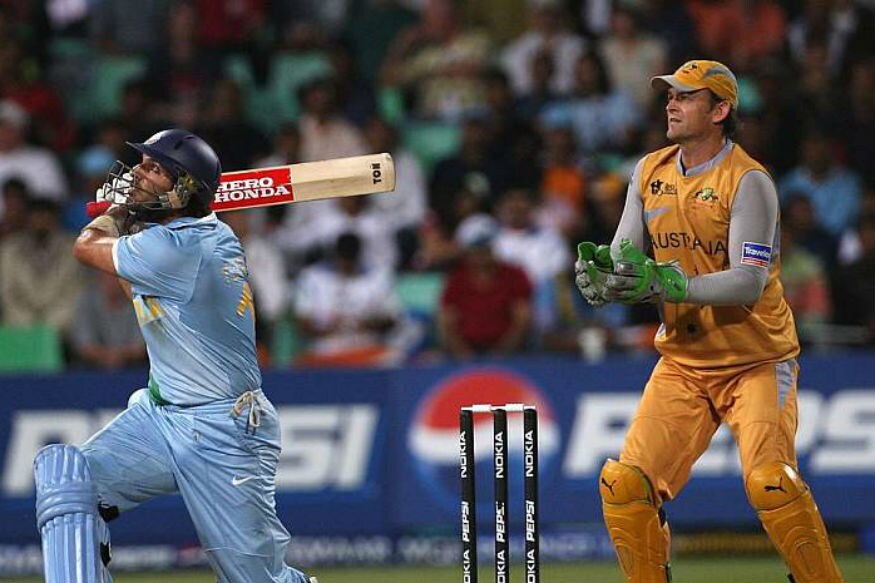 Yuvraj came out to bat with India at 41 for 2 after 8 overs and delivered yet another gem just three days after his world-record fifty against England at the same venue.
He forged a magnificent 84-run stand for the third-wicket with Robin Uthappa dominating the stand with 55 off just 21 deliveries. He hammered 70 off just 30 deliveries which included 5 hits to the fence and as many over it.
India powered to 188 for 5 and overcame Australia by 15 runs.
Yuvraj was in control off 90% of the deliveries he faced in the innings and the leg glance was his most productive shot fetching him 31 runs. His most dismissive shot of the innings was a flick into the stands over deep backward square off a full pitched delivery on middle and leg by Brett Lee.
138 not out in 78 balls – 14 November, 2008 vs England at Rajkot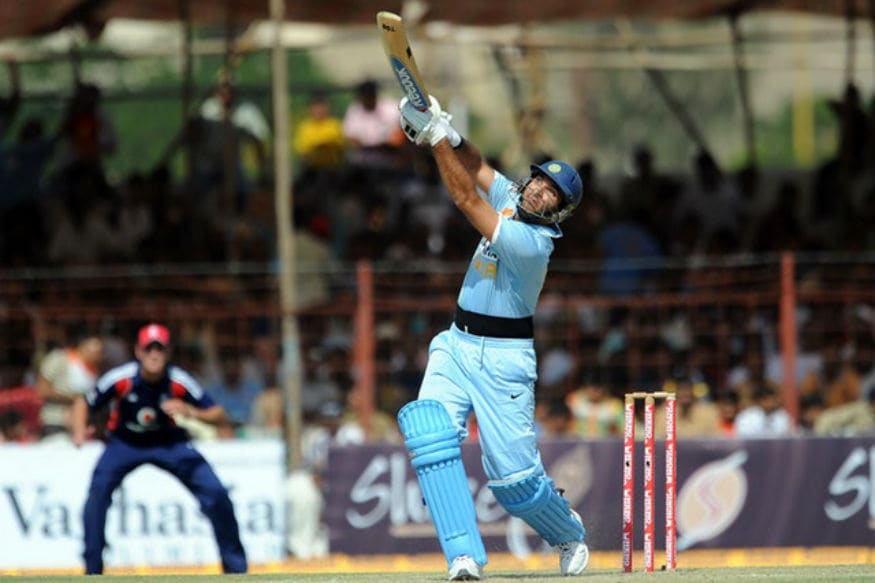 Yuvraj Singh smashed a blistering unbeaten 138 off just 78 deliveries in the series opener against England at Rajkot in November 2008. Coming in to bat at 153 for 2 after 24 overs, Yuvraj was in a belligerent mood and dominated all the partnerships during the course of his innings. He scored 48 off 41 deliveries in the 89-run stand with Suresh Raina and dominated the 105-run 5th wicket stand with Dhoni smashing 61 off just 26 deliveries.
Yuvraj scored 49 off the first 39 deliveries he faced at a strike rate of 125.64. He almost doubled his strike rate (228.2) and accelerated to score a whopping 89 runs in the second half of his innings. Overall, he hit 16 fours and 6 sixes in his innings – i.e. a century of only fours and sixes!
It remains the second-highest strike rate (176.92) innings (100-plus score) by an Indian in ODI history.
India posted 387 for 5 and won by a massive 158 runs.
150 in 127 balls – 19 January, 2017 vs England at Cuttack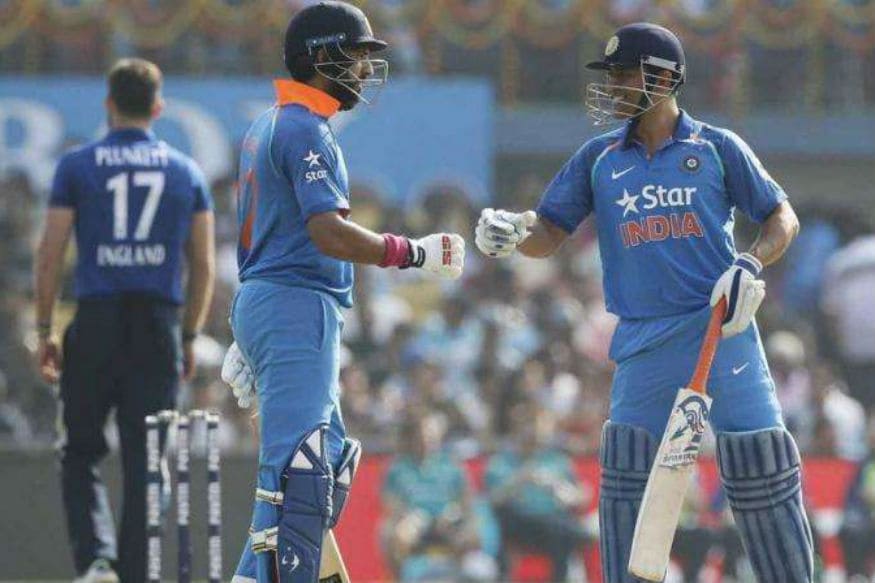 Yuvraj was playing just his second match after making a comeback into the Indian ODI XI after a gap of over three years. There was added pressure on him to perform as he had failed in the opening ODI at Pune.
Yuvraj walked out to bat with India in early trouble at 22 for 2 with Chris Woakes in the middle of a great spell having dismissed both KL Rahul and Virat Kohli. Shikhar Dhawan soon departed and India were in tatters at 25 for 3.
And then it was the Yuvraj-Dhoni show – one of the most successful middle-order partnerships in ODI cricket history!
The pair put together 256 - the second-highest partnership for the fourth-wicket in ODI cricket – in just 230 deliveries.
Yuvraj dominated the partnership contributing 149 off just 124 deliveries. He hit 21 fours and 3 sixes in his innings overall – which meant that 102 off his 150 runs came in boundaries!
He showed great character and maturity and built his innings perfectly – he picked the ones and twos and played the gaps when resurrecting the innings with Dhoni and then provided the impetus later. He scored 50 off 56 deliveries but smashed 100 in his next 71. India scored 381 for 6 and registered a 15-run victory.
This innings summed up the fighter Yuvraj Singh was – battling cancer and form and making a comeback against all odds and delivering under pressure at the highest level.