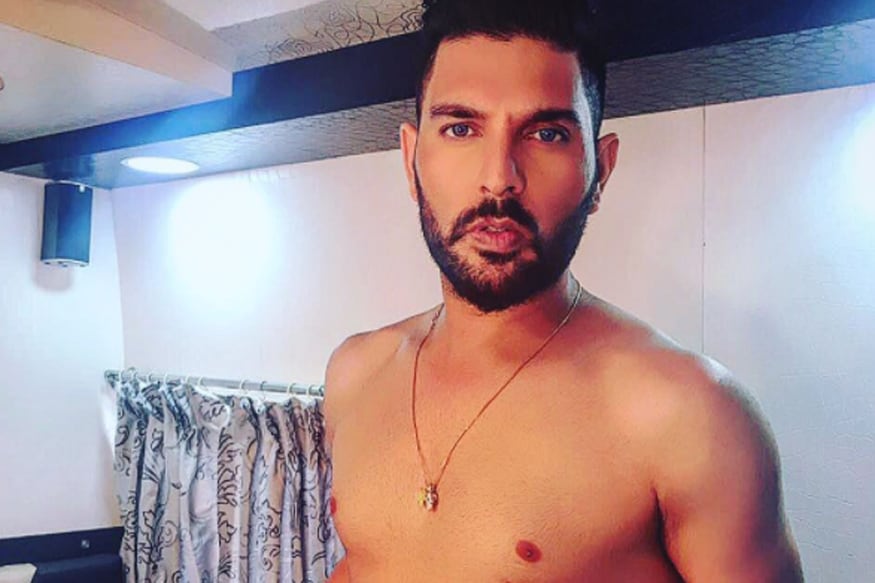 New Delhi: The Indian cricket team are on a roll on Sri Lanka as they have won all their matches convincingly against their neighbours. The feeling inside the Indian dressing room must be good and the relationship between the players off the field is helping them play better as a unit on the field.

In this latest incident, Yuvraj Singh — who is not part of the tour — was at the end of some leg-pulling by his teammates. Yuvraj's fault was that he uploaded a very 'rare' image of himself on social media and Rohit Sharma and Harbhajan Singh couldn't keep themselves from making fun of the Indian star.

Yuvraj put up a topless picture of himself and his Instagram post read: "Mood"

This prompted Bhajji to say something and he replied to the post with just two words:'Sallu bhai'. Harbhajan was comparing Yuvraj to Bollywood superstar Salman Khan who is know to take off his shirt in his movies.

While India opener Rohit Sharma commented: "please define what you mean when you say 'Mood' because it's not very clear".




The national selectors ignored 36-year-old Yuvraj for the ODI series in Sri Lanka, a tough but fair call, indicating their mindset going into the 2019 World Cup in England. The selectors' decision created murmurs that Yuvraj may not be seen again in a blue jersey.

However, chief selector MSK Prasad emphasised that Yuvi had been rested and he remains in the mix for future series.

"Yuvraj has been rested. Doors are never closed on anybody. Everybody has got a right to play cricket. It's their passion. They are chasing their passion. In terms of selection, we try to select the best possible team," said Prasad.

"Discussions happen about everybody. It is not just MS Dhoni (or anybody else). When we pick, when we talk about combinations, we talk about everybody," he added.



First Published: August 26, 2017, 5:52 PM IST