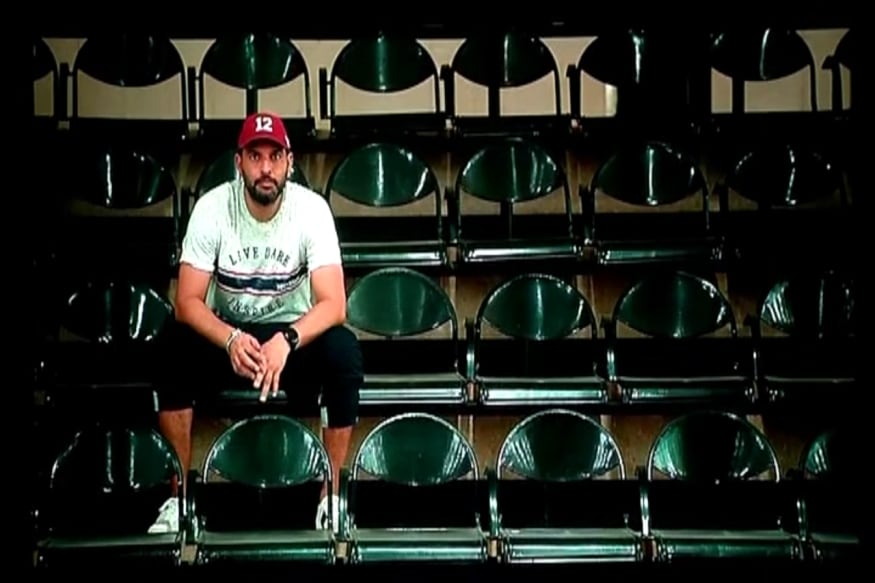 While announcing his international retirement, Yuvraj Singh revealed that six months after he played what ended up being his final game for India, in West Indies in June 2017, the BCCI offered him the opportunity to play a farewell game for India if he failed the mandatory Yo-Yo test. Yuvraj said that he spurned the offer, insisting that he would "go home quietly" if he were to fail the test. Although he had failed three consecutive fitness tests before December 2017, Yuvraj went on to clear it in this instance, though he did not earn a recall to the team.
"I didn't tell anyone in BCCI that I want a farewell game," Yuvraj said. "If I had the potential, I would have left from the ground. I didn't need a match. I was told that if I failed a Yo-Yo test then I can play a retirement match. I told them I don't need the game, if I don't pass the Yo-Yo test, I'll go home quietly. I passed the Yo-Yo Test and rest is not my call."
Yuvraj, who won his second IPL title with Mumbai Indians earlier this year, told the media during his retirement announcement in Mumbai that he had spoken to the BCCI about permission for taking part in these league like Global T20 Canada and Euro T20 Slam.
"I want to go and play T20 cricket. At this age, I can play some kind of fun cricket, I want to go and enjoy my life. I don't care about pressure and performing in big tournaments like IPL. With BCCI permission, I would love to go and play," Yuvraj said. "It's been long and hard journey, I think I deserve that. I have had a word with BCCI and obviously I'll have another word after this announcement. Hopefully it will be easy sailing for me."
Yuvraj was picked by Mumbai Indians in the IPL-12 auction earlier this year for Rs 1 crore but he revealed that he had decided to walk away from the Indian Premier League last year after 2019.
"There was not a lot of success and not a lot of opportunities coming my way. I had spent a lot of time on the field as well, having started my career in 2000, it had been 19 years. I was confused which way should I take my career.
"If I had ended my career with winning IPL with Sunrisers (Hyderabad), I would have left satisfied. You don't get everything in life. I had thought last year only that this IPL will be my last and I will give it my best shot," he told the media.
There were plenty of highs in a 19-year-long international journey — six sixes in World T20, 2007 World T20 triumph and man-of-the-series performance in 2011 World Cup.
"There can be no bigger high than winning the World Cup for me. The defining moment in my career was scoring 84 on debut against Australia. It was because I started so well, I got opportunity to come and play again and again," he said about the highs.
Yuvraj has no regrets about retiring with 8,701 ODI runs to his name and not going on to score 10,000 runs in this format.
"Winning the World Cup and man-of-the-series was more important to me than scoring 10,000 ODI runs," he said.
There were, however, regrets though like not getting a consistent run in Test cricket.
"It will be a regret. I was playing at a time when it was very tough to break into the Test side. It was hard to find space in the middle-order. I never really consistently got a spot. It was me, Sourav (Ganguly) and (VVS) Laxman fighting for same spot. When Laxman retired I was playing Test cricket consistently but then I got diagnosed with cancer," Yuvraj said about not performing at his best in Test cricket.
"If you look at whole journey it was great. I would have loved to average 40 but it was more about winning games. If and buts are there but I gave it my all," he added.
Asked if he saw any young players with talent similar to himself, Yuvraj picked Delhi's Rishabh Pant as his successor.
"He is not my image but he can do better than me and he is Rishabh Pant. He has 2 Tests tons away from home in England and Australia, has lot of potential to be an attacking and match-winning left-hander. I look forward to seeing him for the next few years," he said.