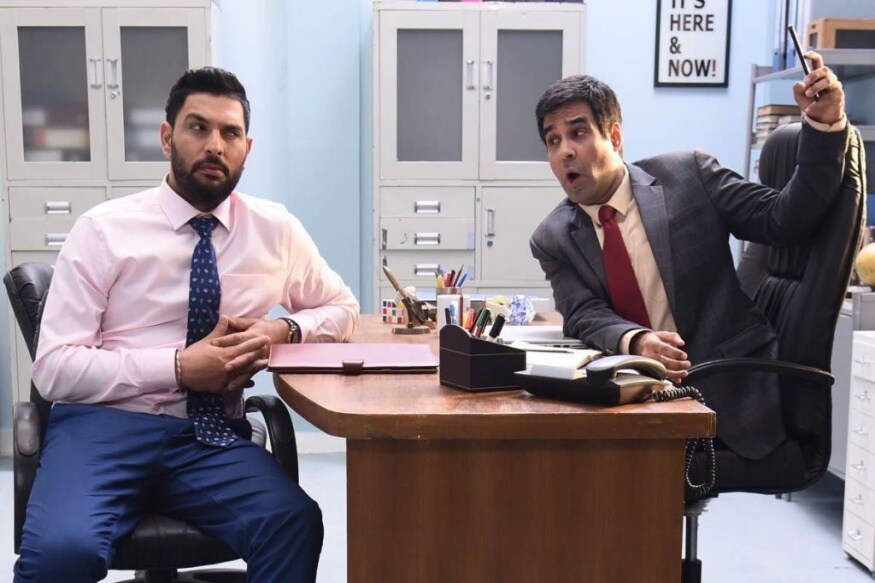 After a phenomenal international career that spanned close to 19 years, Yuvraj Singh seems to have already started his second innings, this time in the field of entertainment.
The recently-retired cricketer is all set to be a part of the Hotstar Specials latest series The Office, which is an official adaptation of the international series which goes by the same name.
"Well, it's always good to try something new. Saari life cricket khela hai. Cricket has given me everything, but because it has been such a big part of my life, kabhi kuch aur karne ka time hi nahi mila. Socha, let's try something different and fun," Yuvraj was quoted by Bombay Times.
The Office is a 13-episode show which chronicles the life of employees at Wilkins Chawla, a paper company on the outskirts of Faridabad. Yuvraj was recently spotted at the company for a job interview in the company. Speaking about his interaction with the other employees, Yuvraj said: "I had a very interesting experience with the employees there, and I must say, maine ek jagah pe itni craziness kabhi nahi dekhi."
"But I guess that's what an office is all about. Unique experience tha. I am still keeping my options open for now, aaram se decide karenge."
The southpaw recently called time on an illustrious 19-year career. Yuvraj though isn't walking away entirely from the game, saying while he won't play in the IPL anymore, he would like to participate in other T20 leagues if the BCCI grants permission.
"I have been playing international cricket on and off for 17 years. Now, it is time to say goodbye, to move on and walk away. It has been a roller coaster ride and a great story but it has to come to an end," Yuvraj had said while announcing his retirement. "This is the best time to move on."