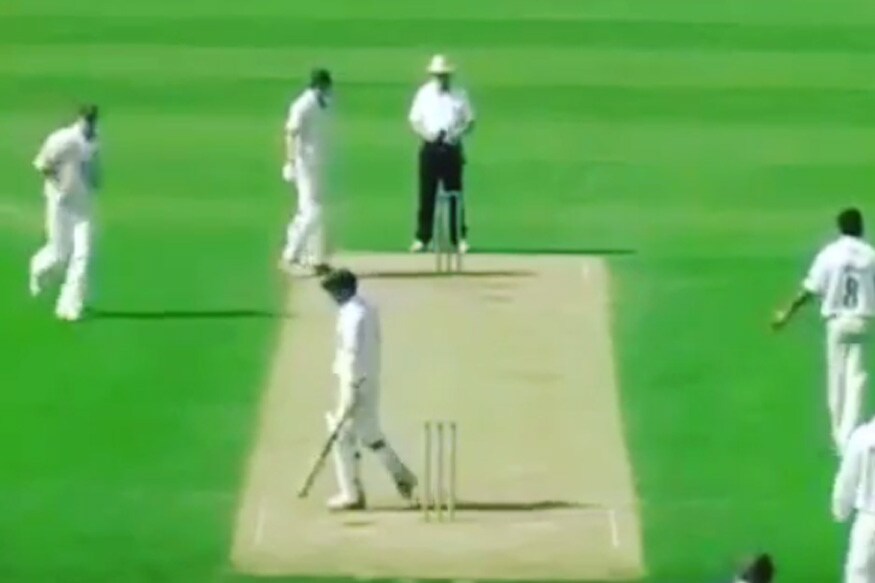 Indian southpaw Yuvraj Singh took to his Instagram account to share what truly looked like one of the most bizarre dismissals ever.

The batsman can be seen leaving the ball, and its a perfect leave with the bat close to his body. The fielders don't appeal but suddenly the umpire raises his finger.

The decision left the majority confused. "This is one of the strangest dismissals you'll ever see," the caption says. "The batsman clearly doesn't edge it and no one in the opposition appeals. But the umpire raises his finger!"




Even Yuvraj's followers were confused after watching the video.

However, renowned statistician Mohandas Menon explained the reason behind the decision.

"For all those asking...This match was played for charity in 2007. The rules for this match was that if a batsman leaves two balls, which are playable, without playing a shot in the same over, the umpire can declare you out. And that's what happened in this case!" he tweeted.


For all those asking...
This match was played for charity in 2007. The rules for this match was that if a batsman leaves two balls, which are playable, without playing a shot in the same over, the umpire can declare you out. And that's what happened in this case! pic.twitter.com/iZA1C3sT72

— Mohandas Menon (@mohanstatsman) November 13, 2017



Yuvraj is currently out of the Indian cricket team due to his fitness and poor form. He played his last ODI in June this year, while he has not been included in the longest format of the game after 2012. The 35-year-old played his last T20 game in February 2017.

First Published: November 14, 2017, 6:22 PM IST