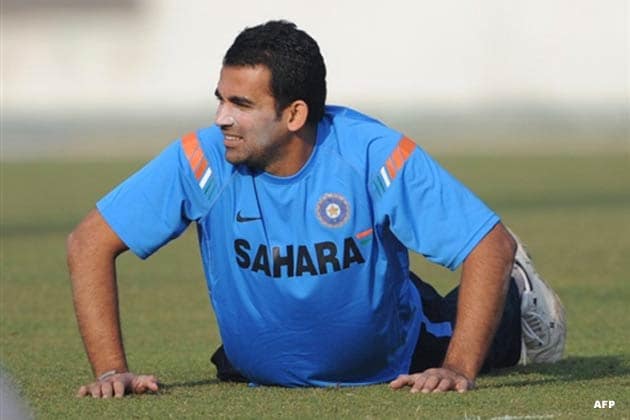 New Delhi: India paceman Zaheer Khan is leaving for South Africa on Sunday to get his injured shoulder treated and, if possible, watch Sunday's FIFA World Cup final in Johannesburg.
"Leaving for Johannesburg on Saturday, visiting Rosebank sports injury rehab clinic, the place where I did my shoulder rehab last year after surgery," he wrote on his twitter page.
"Trying to catch the World Cup final as well in Joburg , very last minute though," tweeted the left-arm seamer who would be rooting for Spain in Sunday's final against the Netherlands.
Zaheer has been ruled out of India's Test series in Sri Lanka starting on July 18. He has been replaced by young pacer Abhimanyu Mithun.