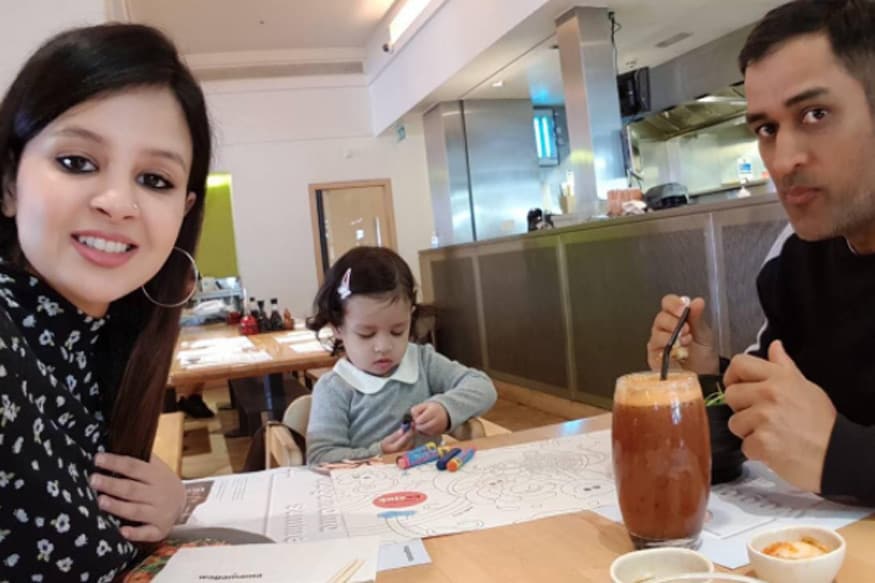 New Delhi: Even as the Men in Blue are sweating it out as they prepare for the must-win game against South Africa at the Oval, it is also important to switch off and relax to keep the mind fresh. And former India skipper Mahendra Singh Dhoni decided to use the opportunity to spend time with wife Sakshi Dhoni and daughter Ziva.
Taking to Instagram, Sakshi posted a photo where Ziva is seen drawing at the dinner table with Dhoni sipping into some shake. The post read: "Family time !"
After the humiliating loss against Sri Lanka on Thursday, the Indians must win against South Africa on Sunday to stay alive in the tournament and the boys are keeping no stones unturned to make sure that they give it their best shot.
Virat Kohli and AB de Villiers, apart from being the captain and the best batsmen of their respective sides, are two men with a lot of respect and admiration for each other. So to see them both leading their side out against each other in a must-win encounter on Sunday will be an interesting prospect even for the neutrals.
The stakes couldn't get higher than this and both men know the importance of this game in their career as captain. For Virat Kohli it is a chance to take India into the knockouts in his first big ICC tournment in-charge - an opportunity that he would want his team to grasp with both hands. On the other hand, for AB de Villiers, it is a chance to keep alive the great South African dream of winning a global trophy at last, for he is the torchbearer of a golden generation.