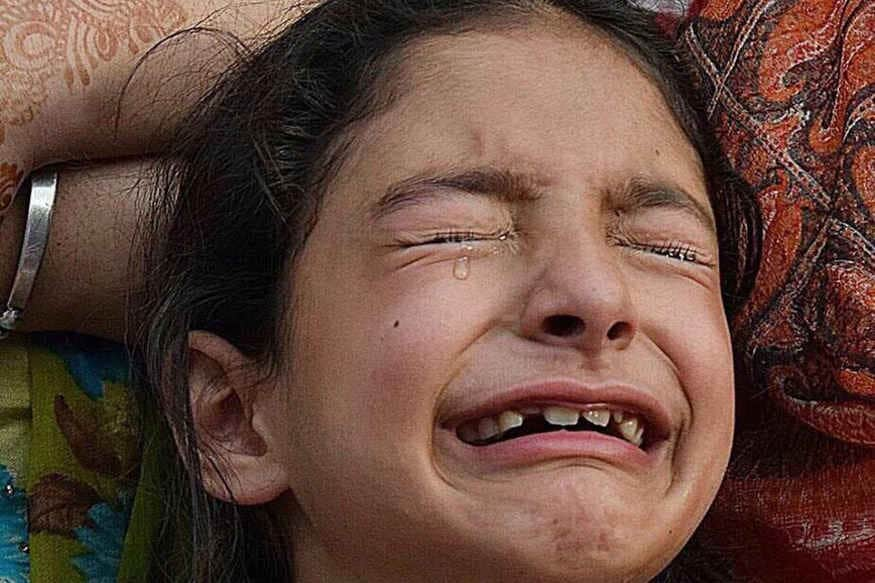 Srinagar: The five-year-old daughter of a slain Jammu and Kashmir police officer wants to be a doctor, a dream that cricketer Gautam Gambhir may help her realise with his pledge to support her education.
Zohra, who emerged as the anguished face of terror in Jammu and Kashmir after her father was killed by militants last month, today thanked the cricketer for his support.
"I want to thank Gautam Sir for his help," she said.
Kolkata Knight Riders skipper Gautam Gambhir has promised to help Zohra, daughter of the assistant sub-inspector (ASI) of police Abdul Rasheed who was martyred in August, with her education. Rasheed was shot at by terrorists in south Kashmir's Anantnag district had succumbed to his injuries in a district hospital.
Taking to Twitter, Gambhir wrote: "Zohra,I can't put u 2 sleep wid a lullaby but I'll help u 2 wake up 2 live ur dreams. Will support ur education 4 lifetime #daughterofIndia. Zohra,plz don't let those tears fall as i doubt even Mother Earth can take d weight of ur pain. Salutes to ur martyred dad ASI,Abdul Rashid."
The Jammu and Kashmir Police also reached out to Zohra after images of her crying at the funeral went viral. They posted a heart-felt message on the Facebook page of the DIG of South Kashmir which read: "Your tears have shaken many hearts. Remember we all are one family at this critical phase. Every drop of your tear sears our heart. May almighty give us the strength to go ahead with our mission of rendering services for the betterment of the society."
Gambhir has time and again fought the case of jawans and security personnel and called them the real heroes of the country and not the Indian cricketers who are given a demi-god status.