IN PICS: The Magnificent Motera - The Largest Cricket Stadium in the World
Located near the Banks of Sabarmati river, Motera Stadium is the Largest Cricket Stadium in the world and is set to host the 3rd and the 4th India vs England Tests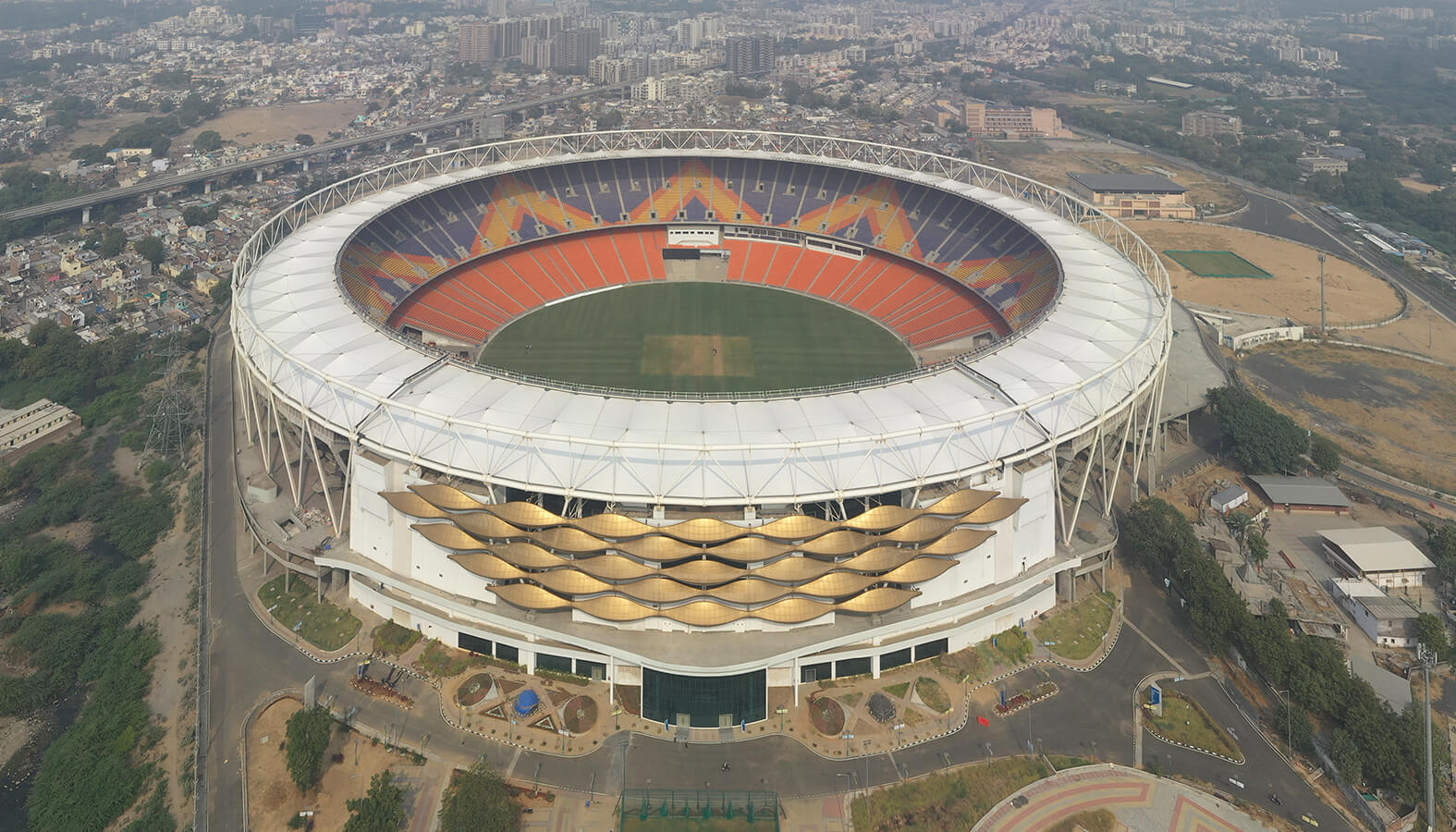 Located near the Banks of Sabarmati river, Motera Stadium is the Largest Cricket Stadium in the world. (Photo: Courtesy: GCA)
In October 2015, Gujarat Cricket Association under the visionary leadership of the then GCA President and current Prime Minister Shri Narendra Modi decided to reconstruct the stadium and make it the largest Cricket Stadium in the world.
In February 2020, the redevelopment task was completed and it is now capable of accommodating more than 1.1 lakh cricket fans.
The new Motera Stadium broke the record by surpassing Melbourne Cricket Ground which has the capacity to accommodate 90,000 spectators.
4 team dressing rooms with associated facilities and 6 indoor practice pitches and 3 outdoor practice fields
An indoor cricket academy with a dormitory for 40 athletes and a Seating capacity of 25 each in 76 corporate boxes