In Pics: Here's How Sourav Ganguly Celebrated His 49th Birthday
The legendary India captain Sourav Ganguly turned 49 on Thursday.
The legendary Sourav Ganguly celebrated his 49th birthday on Thursday. Ganguly is a former India captain who is credited with changing the attitude of Indian players, inspiring them to answer the opponent's in their own language and not shy away from engaging in verbal duels either. And his batting is a stuff of legend and during his peak, was termed as the 'God of Offside'.
This birthday for Ganguly was different from his previous ones. To start of with, the celebrations weren't elaborate with Ganguly been prescribed by his doctor to follow specific diet after being twice rushed to the hospital in 2021. His daughter Sana kept a close eye on the proceedings - from cakes to arranging the party.
Ganguly, who mostly spent his youth traveling with the Indian cricket team including, at times, birthdays as well, now is a relatively free man and thus can celebrate the special day with his loved ones.
Ganguly made his India debut in 1992 and went on to play 113 Tests and 311 ODIs. He scored a combined 18575 runs during his international career.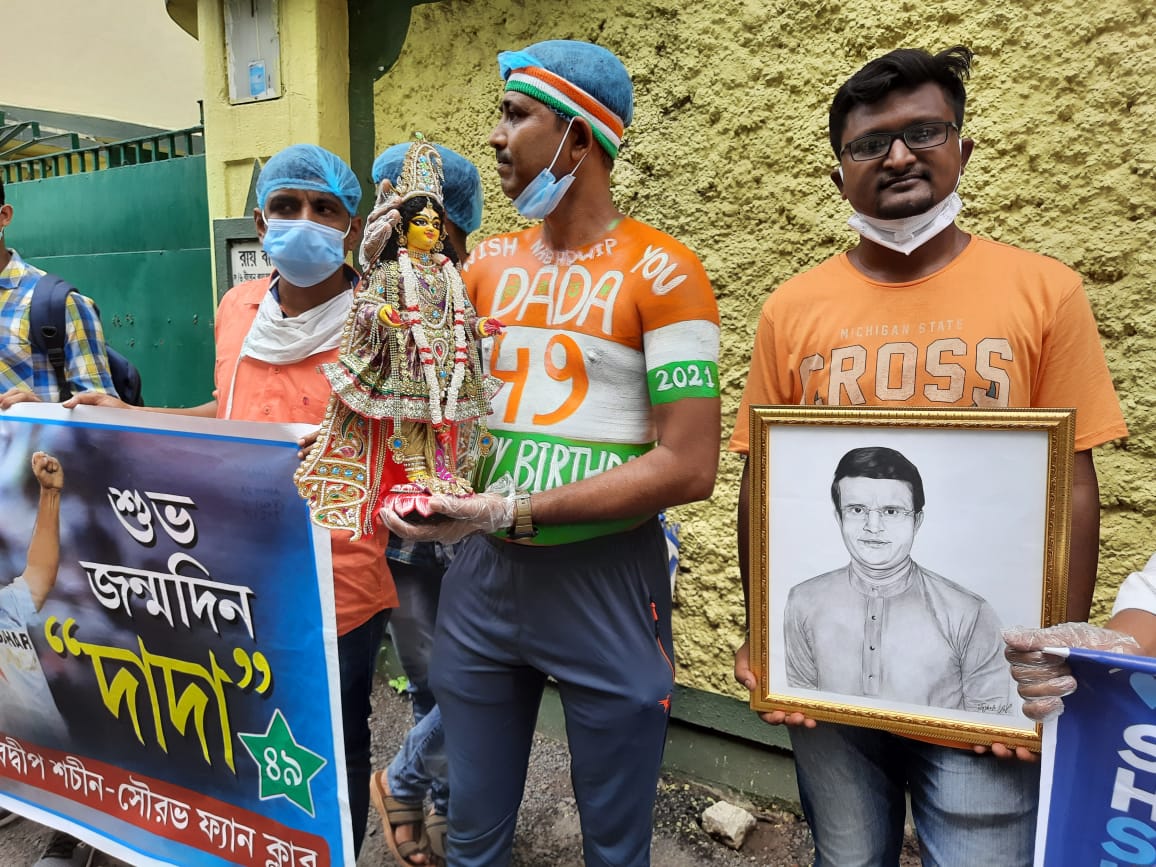 Usually, on his birthday, fans gather around his Behala residence in Kolkata to catch a glimpse of their beloved Maharaj.