In Pics: King Kohli's 12 Years of Cricketing Royalty
As 'run-machine' Virat Kohli successfully completes 12 years in international cricket. We take a look at some records from his 12-years journey in international cricket.
August 2008: India Debut: Debuts in an away series against Sri Lanka. He scored his first half-century, an innings of 54, in the fourth match of the series. (Image: Twitter)
2009: First century: Against Sri Lanka, 107 off 111 deliveries at the Eden Gardens in Kolkata.
2010: Getting the hang of things: With a century against Bangladesh he becomes only the third Indian batsman to score two ODI centuries before their 22nd birthday, after Tendulkar and Suresh Raina.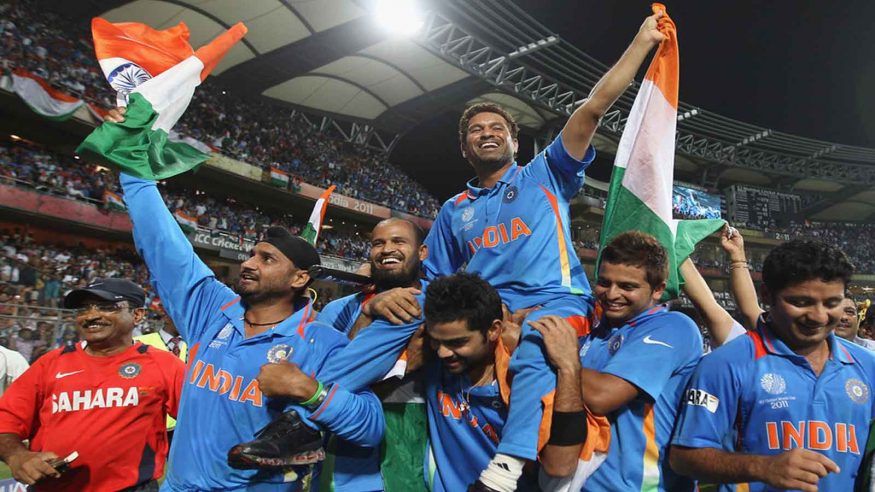 2011: World Cup winner: "Sachin Tendulkar has carried the burden of the nation for 21 years. It is time we carried him on our -- Virat Kohli. (Image: AFP)
2012: The Hobart innings: In the CB series played one of the best ODI innings ever -- 133 not out against Sri Lanka off just 86 balls. (Image: Twitter/@BCCI)
2013: Captaincy and Champions Trophy win: Named stand-in ODI skipper for an injured MS Dhoni when India toured the West Indies. (Image: Reuters)
2014: Man of the Tournament -- ICC World T20: Kohli made 319 runs in the tournament at an average of 106.33, a record for most runs by an individual batsman in a single World Twenty20 tournament, for which he won the Man of the Tournament award. (Image: AP)
2015: T20 'Beat Mode': During South Africa's tour of India, Kohli became the fastest batsman in the world to make 1,000 runs in T20I cricket, reaching the milestone in his 27th innings. (Image: AP)
2016: Double Tons Galore: Was named as captain of the 'Team of the Tournament' for the 2016 World Twenty20 by the ICC. Kohli scored 200 in the first Test at Antigua vs WI - first made away from home by an Indian captain in Tests. He scored another double hundred–211 at Indore in the third Test against New Zealand. Kohli got double centuries in the next two-Test series against England and Bangladesh, making him the first batsman ever to score double centuries in four consecutive series. (Image: AFP)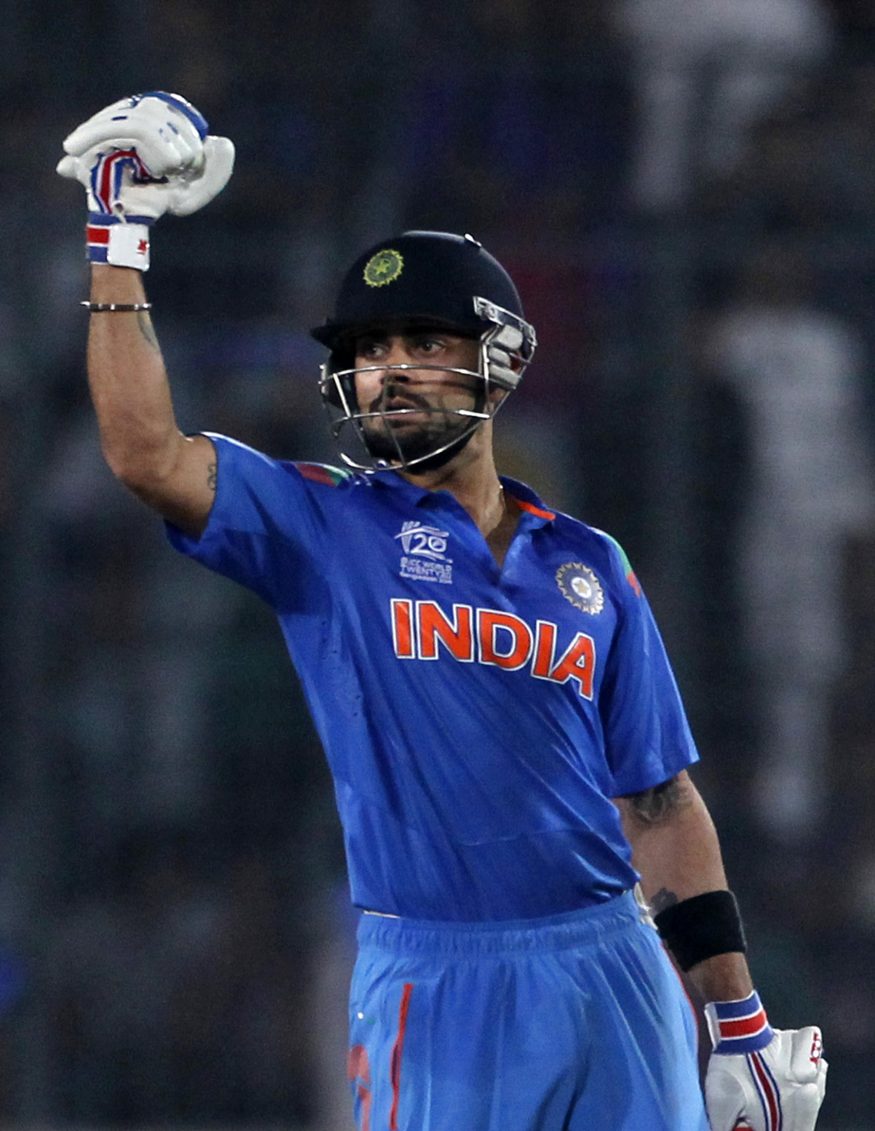 2017: Champions Trophy Final, More Runs: In the semi-final against Bangladesh, Kohli scored 96*, thus becoming the fastest batsman, in terms of innings, to reach 8,000 runs in ODIs in 175 innings. Was also named as part of the 'Team of the Tournament' at the 2017 Champions Trophy by the ICC. Became the first batsman to score six double hundreds as a captain. He ended the year with 2818 international runs, which is recorded as the third-highest tally ever in a calendar year and the highest tally ever by an Indian player. The ICC named Kohli as captain of both their World Test XI and ODI XI for 2017. (Image: Reuters)
2018: Records, 10, 000 runs: Record for the highest runs scored in a bilateral ODI series. This included three centuries, remaining unbeaten in two with a best of 160*. India won the ODI series 5–1 vs South Africa, Kohli becoming the first Indian captain to win an ODI series in South Africa. During ODI series against West Indies in 2018, Kohli became the 12th batsman and fastest player to score 10,000 ODI runs. On 27 October, after scoring his 38th ODI century, Kohli became the first batsman for India, first captain and tenth overall, to score three successive centuries in ODIs. In the 2018-2019 Border Gavaskar Trophy, He became the fastest Indian and second fastest overall to score 25 test hundreds, second only to Sir Don Bradman. (Image: Reuters)
2019: Fastest to 11,000 runs: On 16 June 2019, in India's match against Pakistan, Kohli became the fastest batsman, in terms of innings, to score 11,000 runs in ODI cricket. He reached the landmark in his 222nd innings. Same year against Bangladesh, Kohli became the fastest captain to score 5,000 runs in Test cricket, doing so in his 86th innings. (Image: AP)