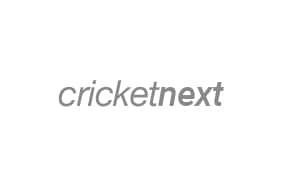 Rupa Gurunath, the new president of Tamil Nadu Cricket Association, said the association will have 'zero tolerance' towards corruption and promised appropriate action against anyone found to be corrupt.

Rupa, the daughter of N Srinivasan and first woman to head a state unit of the Indian Board, took office on Thursday (September 26) after being elected at the TNCA's 87th Annual General Meeting. She is the wife of Gurunath Meiyappan who is who is serving a life ban for his involvement in the 2013 Indian Premier League betting scandal.

"Of course TNCA has zero tolerance for any form of corruption and TNCA will take appropriate action on any such issues," she insisted after taking office.

"We shall continue to provide all necessary amenities and any other requirements for the players to perform at their best and look forward to improve their performances in all forms of Cricket."

TNCA has also been in news for wrong reasons recently, with unnamed officials, coaches and players in the Tamil Nadu Premier League being accused of match-fixing. An inquiry is currently underway in the matter.

Rupa also said opening the three locked stands of the MA Chidambaram stadium in Chennai was among her immediate priorities.

The I, J and K stands of the Chepauk stadium, with a total capacity of 12000, have been locked since 2013 due to administrative issues between the TNCA and the government. The long-standing issue cost the venue the right to host the IPL final this year, which was eventually moved to Hyderabad.

"I am happy to become the first woman president of the Tamil Nadu Cricket Association. The TNCA has been a professionally run State Association, which has a long history and headed by eminent personalities.
My immediate priorities are to finalise the Lease Agreement with the Government and opening the three stands," she said.