Virat Kohli will not play the Asia Cup, featuring India's historic arch-rivals, Pakistan, and the best of the rest of the continent, Sri Lanka, Bangladesh, Afghanistan and more. The captain has been rested by the selection committee, MSK Prasad, the chairman, said, although it is not inconceivable that the choice was made by the man himself. Kohli's back has given him enough trouble to justify rest, he will know the state of his body, the pain and discomfort he is playing through, better than anyone else.

Rohit Sharma will captain India in the Asia Cup, and he has already shown remarkable nous leading the team in white-ball cricket. What's more, when he wants help with whether to review an LBW shout that was turned down or a sounding board to bounce off an extreme idea on, Rohit will have Mahendra Singh Dhoni to turn to.

Mayank Agarwal will not play the Asia Cup. He has scored four centuries in his last nine List A matches (domestic 50-over cricket) and piled on a mountain of even better runs in first-class cricket over the last year, including a triple-hundred. Mayank is 27, that in-between age when he can't be picked purely on potential or solely on performance, in the minds of selectors, as he may not be a long-term prospect.

Prasad said Mayank was "just a step away" from breaking into the team, but wasn't quite clear what more the young man needed to do. "Mayank has been fantastic and performing consistently for 10-12 months. I'm sure in due course of time he'll get his recognition," said Prasad. "He did well in all three formats in domestic cricket and whatever opportunity he's got for India A. We'll definitely look at him when we rest senior cricketers."

Mohammad Khaleel will travel to the Asia Cup, and perhaps might even play his first match for India. The uncapped Rajasthan left-arm medium pacer has played just two first-class matches, but in limited-overs domestic cricket he has impressed, and no team looks at this species of cricketer purely on numbers. The oddity, the angles, the awkwardness, all ask questions of batsmen, and Khaleel, only 20, might be more of a long-term project, or prospect, than someone the team demands instant impact from.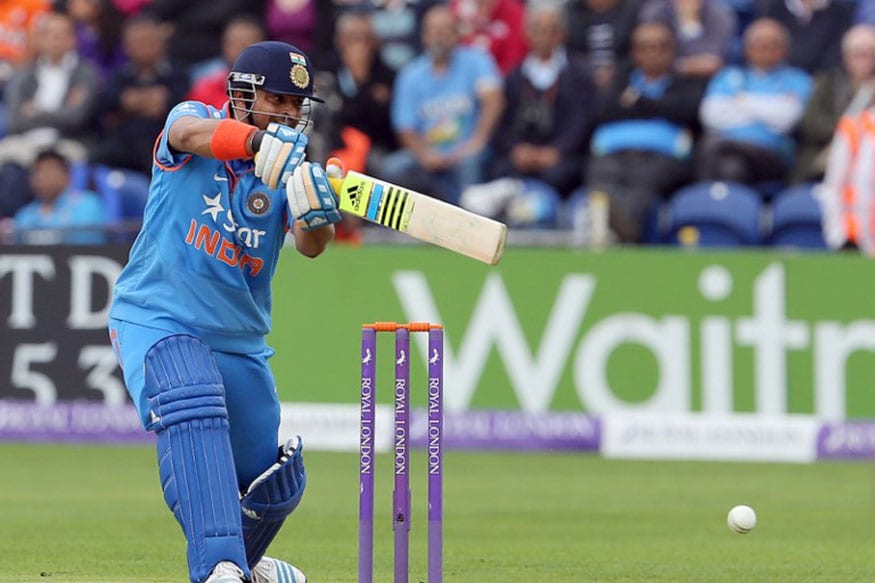 IMAGE: AFP PHOTO

Suresh Raina will not play the Asia Cup. Closing in on 32 and not really making the most of the chances recently afforded to him, Raina might do well to consider his future prospects and a life that does not include wearing India's blue. He has tried to reinvent himself as the out-and-out dasher, a batsman who goes hard at every ball, but that is a game in which the odds are stacked against consistent performance, and this might well have cost him.

Ambati Rayudu will play the Asia Cup, having satisfied the Yo-Yo Gods as well as the cricketing ones. A bumper Indian Premier League season in which he batted the best part of 20 overs each time he got his eye in should have been enough to walk him back into the Indian white-ball teams, but then he failed the fitness test. Very few players have had careers that were so stop-start as Rayudu, but whenever given a go, he has done what the team has asked of him. That he averages 50.23 over 34 One-Day Internationals, played over three years, is no laughing matter.

Umesh Yadav will not play the Asia Cup, and he cannot have been rested, given that he is cooling his heels in various parts of England as the Indian fast-bowling attack outdoes its counterparts in the Test series. Touted as India's most improved quick bowler of the last two years, Umesh isn't the kind of cricketer to ask his captain, coach or selectors why he has been left out. Yet, the question begs an answer.

Manish Pandey will play the Asia Cup. The Karnataka batsman who has been the exact opposite of Rayudu, in that he looks a million bucks at the crease but refuses to grab his international chances and cement his place in the side, is in the middle of a golden run of form. In the A-team Quadrangular series, Manish scored 306 runs from four matches without being dismissed even once. Now it's time for him to show something like the same application at the international level.

But enough about who will play and who won't, with one last quick entry.

IN: Bhuvneshwar Kumar, Kedar Jadhav; OUT: Washington Sundar, Siddarth Kaul, Shreyas Iyer.

While the ins and outs of a team selection are the most interesting talking points, the most important is how strong the squad is and how good an eleven picked from it can be. India have ticked all boxes on that count. The opposition better beware.