It's a fresh start for the Delhi franchise in the Indian Premier League, starting with their name. The Delhi Daredevils are now Delhi Capitals, and aim to turn around their fortunes. Ricky Ponting, their coach, speaks to CricketNext about the upcoming season, the Australian side's chances in the World Cup, and more.

MB: Ricky Ponting, thank you for taking the time out to talk to us. Let's talk about Delhi Capitals; it's a new exciting season coming up for the Capitals. Let's talk about the team itself, do you think with the kind of players you have got, you have got Shikhar Dhawan now, you have got a very potent batting line-up, do you believe that Delhi Capitals can turn their fortunes around?

RP: Yeah I actually do, I spoke to the guys for the first time yesterday, everything does feel really fresh, it feels like a new start. Obviously total re-brand - we have got new owners, you know the change of name to Capitals. I think like most squads we feel like we have got a really good solid squad going into this tournament. But that's the one thing about the IPL, every team has got a good squad, it's about how you maximise that through the tournament and make sure you have got your players making good honest decisions at the right times in games. I think I have been in IPL for enough to understand that the tournament is so close, finishing 1st and finishing 6th can be the result of one or two games basically. So you just have to make sure you are well prepared and the boys play well under pressure. I am pretty happy with the squad I have got.




MB: Talking about the squad itself, you have got a very good batting line-up, you know with Shikhar, Prithvi and Iyer up front. You have the future of Indian cricket so to speak in this trio of Rishabh, Prithvi and Shreyas. When you see them and when you watch them play closely, what is it that stands out about them? Let's start with Prithvi...

RP: Look I think, Prithvi, Shreyas and Rishabh last year were quite outstanding for us. I mean, Prithvi didn't start obviously Gambhir started for us and half way through the tournament we felt we needed a change there. And I had seen Prithvi in the practice matches that we played, knew that he was ready to go and that he can have an impact in the IPL straightaway. I think he showed that in the first few games that he played. He was outstanding, look he is an outstanding talent, I think he has to elevate his game to another level this year in IPL cricket. He got lot of starts last year without really going on to making a big score, so that's going to be the big challenge for him. Shreyas probably finds himself in a different situation, last year he has been the captain of the team as well halfway through the tournament. So his world sort of got turned upside down and he is probably under more pressure than he probably has ever been before to be fair, but he handled that really well. Look he is a class player, he has had a terrific domestic season and he is a terrific young man as well. I love working with him every day at training, we are pretty close, we work hard on a lot of his batting stuff, a lot of his leadership so I think he'll have a really big season for Capitals this year.

Rishabh Pant's the other one who scored what 650 runs last year and didn't stop amazing me right the way through the tournament. I mean he's got all the talent in the world but he is also very smart player, the way he controlled some of our batting innings last year whether we were batting first or even during run chases was quite remarkable. When he is out in the middle, when you know him, he is quite a lively sort of a character...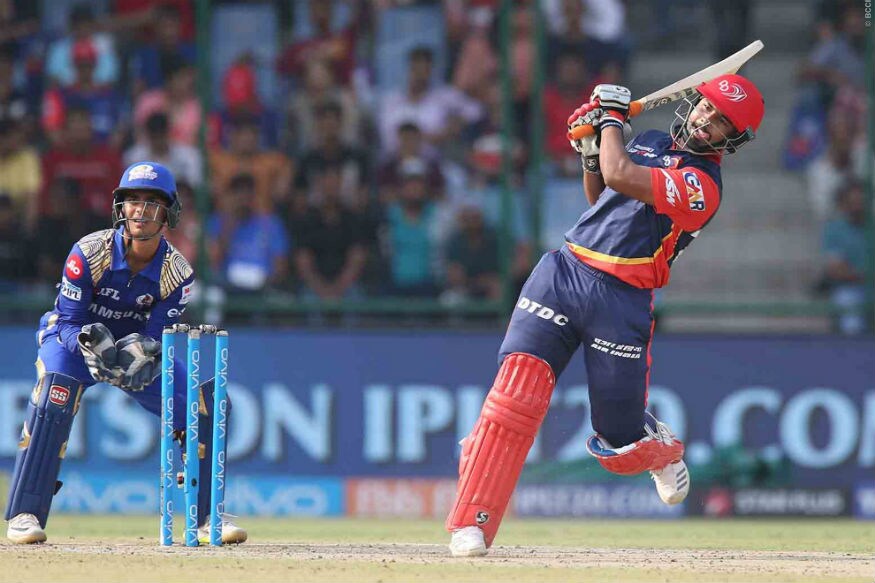 MB: We saw that on the Australian tour...

RP: We saw a lot of things on the Australian tour. When he is in the middle he is very calm and he understands the situation well, and more importantly plays situations really well, so there is no doubt a lot of our chance for this tournament rely on those, not just those three but the experience of Shikhar at the top as well. If those guys all have good tournaments, then honestly we will be pretty hard to beat.

MB: Got to talk about the Australian team. How thrilled were you with that turnaround? I mean to be 2-0 down in a series to come back the way they did and some of the first choice players weren't even there in that squad.

RP: Yeah, look it's a brilliant result, it's a result they have been working long and hard for, for the last probably 18 months to be honest. I mean Australia's One Day cricket for a long time has been particularly poor. I think coming into this series they have won 3-4 of their last 20 odd ODIs which for Australian cricket team is just not even heard of sort of stuff. But you know a lot of the problems that Australian cricket has had with the ball tampering thing and change of coach, it's taken a bit of time for Justin Langer's views and beliefs to sort be bedded in into these current group of players. A great comeback and great timing for something like that to happen as well, leading into a World Cup. I have said for a long time that the Australian One Day team is full of very very good players but they have been down on confidence big time.

They haven't won enough games, when you start winning a few games that confidence comes back, it comes back in the individuals and comes back around the team. Once you get confident individuals and a confident team then amazing things can happen. The comeback over here was a pretty amazing result.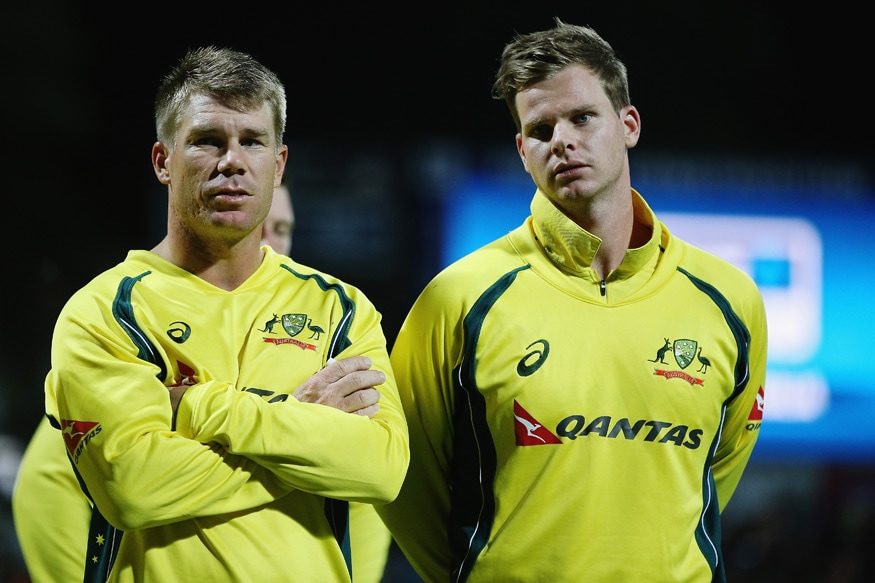 MB: What this has now done is that it has given the selectors a huge headache on who is going to be left out; you have any thoughts on that?

RP: Well I am actually going to be there with them...No doubt I'll be getting asked lot of these questions.

MB: I mean now you get Warner and Smith, and you have got Hazlewood, Mitchell Starc, who will be your first choice bowlers. Who gets out?

RP: Well that's the thing now; I don't think there is such thing as first choice anymore. I think all those guys who are going to come back in the squad, they really are going to have to earn their places back into the team. As simple as that. When you go out of the team and the guys who come in perform really well, it's really hard to get back in. That's what you want around any cricket team, you want competition for spots, you want guys putting pressure on the incumbency if you like. I mean someone like Peter Handscomb and Usman Khawaja, the guys that have come in and played really well, it's going to be hard for Smith and Warner and those guys to force their way back. So some tough decisions to be made for the selectors, you have got to fit 15 players into that World Cup squad and that's not going to be easy. But at the same time you'd much rather be in a position like that rather than just knowing you have only got 11 good players to choose from.

MB: Will Shaun Marsh be in the team?

RP: I actually think that he will find it hard now, I really do. I think someone like Khawaja taking the opportunity like he did will make it hard for Shaun to be in. Shaun has been a really good player for the last few years in One Day cricket & Test cricket so you never write those guys off.

MB: Okay let's talk about the Indian team now. Australians did well but the Indians, there was a question mark about their performance and how they played. One other thing was Virat Kohli's captaincy. As a former captain yourself what do you make of his captaincy? You know there is all this talk about MS Dhoni not being there in the team and so he is not being able to marshal the resources as MS can. Do you believe that is at all an issue with the Indian team going into the World Cup?

RP: No, I doubt because I think their performances over a long period of time suggests that Virat has done a good job with the captaincy. I mean it's really hard to isolate one series or one particular game in a series and criticize someone about their captaincy as a result of that one game or one result. Look I don't think India have too much to be worried about. To be honest going into the World Cup, I still think they are going to be one of the favourites going there. The only issue I think they have is that they have to settle down their middle order batting, they need to find out who it's going to be that's going to bat at number 4 for them in the World Cup because in a One Day team they are all specialist positions, 1, 2, 3 all the way down to 7 are specialist positions. You don't want to be changing those guys around too much and I think even through that last series against Australia, we probably saw 3 or 4 different guys sort of tested in that number 4 spot. Now we also know they have got no more ODIs before the World Cup comes around, so I think that's their biggest headache. Look they are full of talent and I think the England conditions will actually suit them. They have played good one day cricket over there in the past, so I am sure they will be fine.




MB: Just the last question then, what are the top 3 teams that the other teams should be worried about in the World Cup?

RP: I think England, India and Australia are the three standout teams. I still think England are probably the best One Day team going around at the moment. They have been for probably couple of years now, they are a bit like what we were talking about the Australian team, and they have got a lot of depth. They bat really deep, they have got a lot of match winners, Bairstow, Roy will all those guys fit into the side or just Buttler & Stokes in the middle order. Joe Root in the middle order as well, Moeen Ali, Adil Rashid they have got some outstanding players. I think they'll be favourites considering they'll have home ground advantage as well. But to be honest I really can see the winner of this World Cup coming out of any of those teams that I just mentioned.