GK: Hello and a very warm welcome to this special. We are talking to the brand ambassador of Cricketnext.com. Thank you so much, Anil Kumble, for joining us. India, of course, have the series lead after that win in Adelaide which ended up being more thrilling than it needed to be, but before we talk about the specifics from that game and look ahead to Perth, I know it is a different venue, different ground, but 2008 Perth has to be among your favourite memories, isn't it, Anil? 

AK: Yeah, it was. We obviously were disappointed being 2-0 down going into Perth. I certainly felt it should have been, at least, 1-1 going to Perth and everybody spoke about how difficult it is to win a Test match in Perth especially for a team from the subcontinent, and not many teams had beaten Australia at Perth, so it was very special coming from behind and winning against all odds. We won the toss, decided to bat first, again, the general feeling was...you know when I went out to toss there were a few former Australian players turned commentators by the pitch side, who went...'so ok, field first, you know, it is a bowl first pitch' and I just nodded my head. So, you need to decide as to what you want to do and it all worked out really well.

GK: And, it was the ground where you got your 600th Test wicket as well...

AK: Yes, personally it was very satisfying, not just winning the Test match but also crossing a major milestone, yeah it was very special.

GK: Let's talk about the series and where it stands at the moment. It hasn't happened very often with the Indian cricket team that they actually start an overseas series with a win, they are not playing catch-up cricket. Now that it has happened, it has really set them up well hasn't it Anil for the series?

AK: Oh, yes, like I mentioned, a great venue to start off with. Generally, the tradition has been that India plays in Brisbane and then travels to Adelaide, then Melbourne, Sydney and then probably Perth or whenever you are going to play the fifth Test match if at all you are playing, so that has been the tradition. But to start off in Adelaide was I think a blessing in disguise because of the conditions and also the record that Australia have in Adelaide and we saw that. I think India played brilliantly. They started off really well. You know, of course, the first five batsmen weren't great, they didn't choose the right options when they batted, but I think Pujara's innings set things up. He batted brilliantly in the first innings and he backed it up with a wonderful score even in the second innings.


(Image: ICC)

I think credit also has to be given to the bowlers. Not easy when you are defending 250 and you are being bowled out, you know that is not enough when you have won the toss and are batting first. But the bowlers bowled exceptionally well to bring the team back into the game and the second innings once you scores 300+, it was always going to be difficult with the current batting order of the Australian team. So in that sense, India would go into Perth feeling really confident. First time it has happened that we have won a Test match at the start of the series, so I am sure there is a lot of confidence going into the second Test.

GK: From an overall Indian perspective, do you think it was a complete performance in Adelaide, or do you still see that the management, because it is a very quick turnaround, will look at this and say, you know there are still a few holes that we have got to fill up before we actually play the second Test match?

AK: I think it is all about the mindset, again, you have to adapt to different conditions. I don't know how the new Perth pitch is going to be. It could be similar to Adelaide, it could to similar to the old Perth, you don't know. So, that is something that will intrigue even the Australian batsmen because they are also new to the Perth pitch. Of course they have played a few one-dayers there and the one-day matches have laid out good batting surfaces. Generally, we have read reports that it will have a bit of grass, it will be a bit quicker than Adelaide and I am sure it will be. So, it all depends on what you want to do and how you want to play the game with the kind of team that you have picked.

But having said that whether you win the toss and bat first or bowl first, you have to do your disciplines right. I think India got it right in terms of the bowling department. One thing that they have to really iron out is their batting in the first innings. I think there were too many loose shots too early at the start of the Test series and start of a session. I mean, you don't play those kinds of shots on Day 1 of a Test series when you have the opportunity to grab it with both hands and similarly, in the second innings, they will be disappointed that they missed out with their bottom five batsmen throwing their wickets around to get some quick runs. I think it was not needed. I think India had the time to take it literally beyond Australia. If they would have scored 350+, then it was game, set and match. The mindset totally changes as a batting unit as well. So that is something they will have to certainly iron out. I think as a bowling unit, what they will need to do is rest and make sure that they are really fresh for Perth because the conditions were pretty hot in Adelaide in terms of temperatures and they will have to regroup and be really fresh going into the Test match.

GK: Let's actually talk about the bowling unit because yes India won, yes they got Australia out for under 300 both innings but they bowled a lot of overs and they were playing four specialist bowlers only, so the workload was quite a lot on the three seamers as well as the only spinner who was playing. As the management do you worry about how they will turn around for a Test match in three days and then does it start coming into your mind that maybe we need to find a fifth bowling option?

AK: They will probably consider that. But, I don't think they will want to tinker with the batting lineup for the simple reason being that if you look at the three overseas Test victories in this year, there have been only three batsmen who have stood out and that has been Pujara, Rahane and Virat Kohli. If you have to win a Test series, you have to get the other batsmen to contribute as well. The openers are a major worry, they have been inconsistent. Rahul showed a little bit of form coming back in the second innings, of course, he played a lot of shots, he was very aggressive, probably that was his way of coming back into the groove. Murali Vijay played well, did what he is capable of, but then again a loose shot to get out and just scoring 18 is something that I don't think he will be happy about. He will like to kick on from there. So, the opening slot is a worry.

Rohit batted brilliantly for his 30 and then threw it away in the first innings. So, he will be disappointed, he would like to contribute. And Rishabh Pant, we know that he is really young, he is fearless, he goes out and plays his natural game but he needs to be really smart about the way he reads situations and then take it deeper, rather than chucking it away, so that is something that India will be certainly worried about. They will be happy about Pujara in both innings, Rahane coming back into form and Virat showed his class in the second innings. He lost out in the first innings but batted a bit differently in the second innings because of the conditions and the situations. So, I guess that is something India will certainly be thinking about if they have to choose a fifth bowler. I am not very sure whether they will go for the fifth bowler. One dampener in this current team is that none of the batsmen actually bowl or give you those 10 overs, other than probably Vijay.

GK: Wear your coach's hat for us. It is not a hat you are unfamiliar with, you've worn it very recently. Let's talk a little about some of the individuals. Ashwin - let's start with him. He had a very long spell, that is something you are very familiar with, bowling very long spells in overseas conditions. Are you entirely pleased when you look at an Ashwin bowl right now with all of the things he is doing or do you believe he can be more effective especially when it comes to the lower order? The inability that the Indians in general showed to get them out.

AK: No, I think he did really well in this Test match. We had to bowl a lot of overs because there were only four bowlers and then the other tough part for the faster bowlers is that when Ashwin bowls from the other end, and he continues to bowl from one end then you have to rotate your bowlers. The fast bowlers hardly get any break. If they get two minutes or one-and-a-half-minute, Thank God. If it was Jadeja it would be even lesser. So that's the kind of thing as a captain you are constantly thinking as well. You can't be bowling your faster bowlers in long spells. India did bowl a lot of overs in the second innings, and if you have to bowl first in Perth and if it happens to be a good batting surface, and then if you have to extend your overs beyond 100, then how you will tackle that will come into play.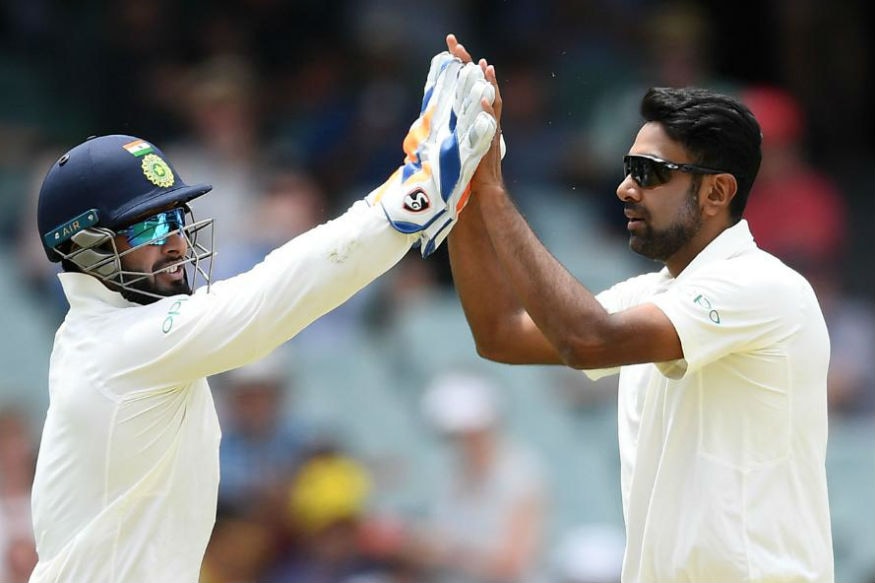 (Twitter/ ICC)

So, from Ashwin's point of view, I thought he bowled well. His role was more to be steady and control the game rather than be attacking. But, I would have preferred him to attack, especially in the second innings because there were a few footmarks and he will have that. Unless he is bowling first, he will always have some sort of footmarks because of Mitchell Starc bowling left-arm over the stumps. So, when he bowls to a right-hander, he needs to bowl slightly aiming at that footmark. Even if he misses it is a good line even on a Day 1 pitch, especially in Australia where you will get bounce and even if you don't get spin, the odd-ball just comes in with the angle to a right-hander. If he looks to bowl that line and if it comes straight, then you have always a chance of the batsmen nicking to the wicket-keeper or first slip. So, that is a line I would like him to bowl for a right-hander, but I think for a left-hander it was brilliant. Five out of his six wickets were of left-handers.

GK: Can it wear a spinner down, he is a finger spinner, he would have used those fingers a lot in those 50-odd overs he bowled in the second innings and 80+ in the game. Turnaround time being so quick, what do you think can be his challenges at Perth?

I think it is all about fitness and I think he is fit so that is what matters. Your recovery is based on how fit you are. It takes its toll, you know, bowling 80 overs is not easy. I have done that on a few occasions and the turnaround became tougher as I got older and that was a challenge for me. I still remember when we played Pakistan in Calcutta. I remember bowling in the last day trying to win the Test match and then turn around in Bangalore, we had to field first and I ended up bowling 50 overs here and then ended up bowling 40 overs there in Calcutta. So in a matter of four-and-a-half-days, I had bowled 90 overs and that takes a toll on the body. So I am sure it would take a toll on Ashwin's body as well, that is something the team management will be aware of. Will you sacrifice a Rohit Sharma at No.6 and then bring in a bowler?

GK: A couple of other things that were quite interesting in this game, got talked about a lot. Having worked with this bunch of players, why is there such a struggle to get the lower order out? We saw that in England with Sam Curran, and yet again in this game, it got unnecessarily close as India couldn't get Cummins, Starc and Lyon out. Why do you think this such a skilled bowling unit struggles in this department? You were a specialist with this, you used to get the lower order out for fun. 

AK: I don't think you can call anyone a specialist. It's all about having patience and then continue to the same thing that you have done for the top order.

GK: Do you think they lose patience?

AK: I think they try too many things. As soon as you see a lower order batsman, you start to think that I have to get him out in these six balls. It doesn't happen that way. You still have to restrict them. You still have to entice them. You still have to get your fields right to make sure that he goes after you in the right way that you want him to go after rather than... You need to leave all those gaps and then play with his mind. No lower order batsman will enjoy if you have two or three guys around and then you are consistently probing one line. They will go for it at some time and even as a fast bowler, they should have that kind of patience where you need to try a bouncer and then bowl different variations, but then also try to keep it simple rather than trying to take a wicket every ball. That probably happens when you see a lower order batsman.

GK: It's not like it's a one-off. It has almost become a consistent thing. Do you think they are repeating the same mistakes against the lower order in conditions that were quite different? England was quite different and so is Australia.

AK: I think batting also has come along because of various formats. Everyone takes their batting seriously and even the lower order spends a lot of time in the nets, honing their skills. It's no more like before where the lower order doesn't use to get the opportunity to bat same as the top order. They get throw downs. They get a whole lot of stuff in terms of managing their batting capabilities. Everyone works on their batting, so it's not easy to just come in and run through the lower order anymore but that's why I am saying, you need to treat them as top order batsmen and then bowl accordingly rather than saying 'oh ok, this is something that I can do now - I can try variations or I can bowl bouncers, and then bowl a wide yorker'. I don't think you need to think on those lines. You just need to keep in simple, be patient. Cumulatively if you can build those maiden overs and build pressure, the opportunity of lower order getting under pressure is a lot more then the top order. It may take you some time, few overs extra but as long as you try to tighten the number the runs, then you will get your wicket.

GK: Now conversely Indian lower order has been playing a completely, in an absurd way sometimes. Wickets have been falling in the cluster. You touched upon this earlier, and again as someone who took a lot of pride in his batting in the lower order, do you sense that's an area India are missing out on and not emphasising enough on the importance of these runs from the tail?

AK: No, it is very important. If you have to win a series then you need contributions from the top order and also from the lower order. Similarly, you need contributions from the non-regular bowlers as well, picking up that one or two wickets here and there, or the odd brilliance in the field by taking a catch or run out or stumping, those kinds of things you need to have if you want to win the series.

It just can't be four top-order batsmen and the four top bowlers winning you all the times, it never happens. That's where the lower order will have to contribute and ideally, if you set a goal for the lower order, invariably they try and reach that. If you tell them you need 100 runs from the four or five of you, then if you get to 100, you can take starting that up. If you don't have a number in your mind and you tell them to play the way as if it doesn't matter, we will get there, it doesn't work like that. It's important to set some goals for them and that's how bowlers are built in their DNA. If you give them a goal, everybody will look to achieve that. It has happened before, the lower order of the Indian team has contributed a lot over the last few years. It's just a matter of taking some time and understanding the situation, be patient and try to not throw away your wicket.

GK: I know you touched upon some of the individuals. Just wanted your reflection on one or two of them. Let's start with KL Rahul in particular. He has been built up as the 5000-plus runs Test player and rightfully so, some of his batting has been very sublime. However, in that second innings, did you think he was rushing his innings as a Test match opener? What sort of mind space do you see him in right now as an opening batsman given there is pressure, there's a guy like Prithvi Shaw in the squad and others like Mayank Agarwal or even someone like Shikhar Dhawan.

AK: He hasn't had a consistent run in the international cricket. He hasn't been someone who has put in a score and then followed it up with another good score and that's something I am sure must be playing in his mind. He looks a bit confused at the moment. Should he go and play his natural game or should he take some time, I think that's where the mindset is.

What will help is to go and settle his nerves, say you are going to play the next three Tests and I don't know if that has happened. It's something that always plays on the young player. Yes, he has already played 30-plus Test matches and isn't a youngster anymore, but at the same time it's important that someone like Rahul needs that assurance, saying that look, you are going to play the next six innings and that gives you a mindset that the team management is backing me and I can go out there and play the way I want to. I think that's something that's needed. I am not sure if that conversation has happened.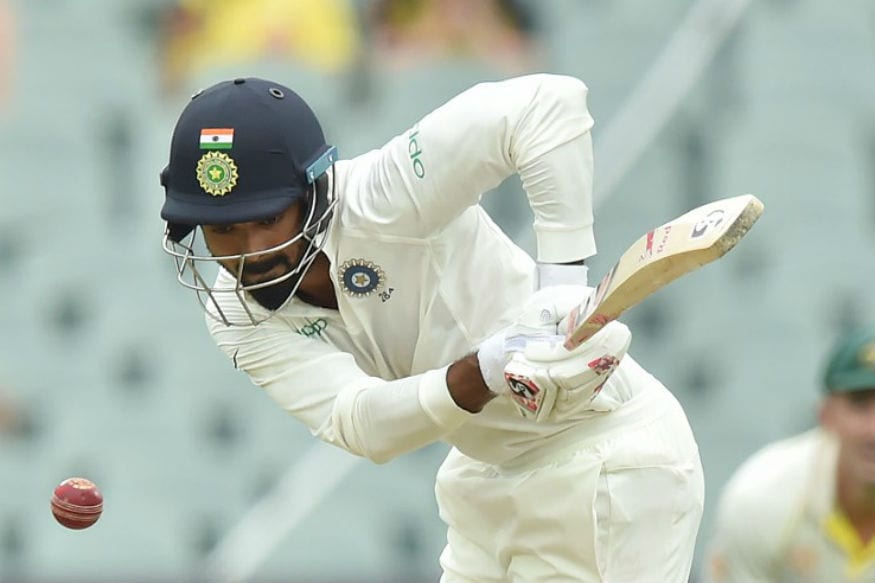 (AFP)

He is extremely talented and we all know what he is capable of. He has shown that in Test cricket. He has shown that in one-dayers and as well as in T20s. When Australia toured India, he was instrumental in India winning the series. He had a brilliant series although he was injured. He continued to play and contributed to the win. Not many players do that. You know you have to get the surgery done after the series ends. Not many players put their hands up and say I will play for the team irrespective of whether it deteriorates; what if I miss six or eight months? It becomes very difficult to make a comeback to the team but he has taken that risk in the past. I think he needs to be given... I know he has had his share of failures but it's not been consistent in terms of confidence you give to someone like KL Rahul.

GK: Also wanted your thoughts on Rishabh Pant. He held everything that came his way. Held all the catches, equalling the record, but in the batting, he got starts in both the innings. Do you sense there's a little bit of impetuousness in his batting? Do you believe if he wants to be the long-term wicketkeeper for India, he will have to bat differently?

AK: I think he needs to bat according to the situation. And when you have someone like Pujara at the other end, it was all about trying to extend the lead and try and take it to a situation where Australia should have been staring down the barrel. That's what you need to do, you need to read the situation and even at that point of the time, the situation demanded to extend his innings by 15 minutes. He didn't have to bat a session, maybe another 15 minutes and that's where... He is young and is only playing his third series for India. I am sure he will learn.

GK: Do you think he has the skills?

AK: Definitely! He has got all the skills whether it's with batting or wicket-keeping. He can change the game in a session and that's the skills he possesses. Not many batsmen have that. He just needs to be selective, especially at the start of the innings. Once he gets into that... You sometimes get to see him explode and then go into a shell and then again trying to explode and gets out. He just needs to get into a frame of mind where he looks at the number of balls he can play rather than the time. When you have players like him who can destroy the opposition's bowling attack, you tend to put a fear in batsman's mind by saying you know this is Test cricket and you need to play time. Not necessarily, with someone like that, it's very easy to put that thought in his mind rather than that if someone says, you know what, just play 50 balls and take your time. He could probably be batting on 40 or even 70 by then but that's the kind of approach he needs to have. He is a brilliant talent and you can see how he goes about his business. He brings that confidence to the team. Of course, he needs to work on his keeping skills.

GK: One final player that I wanted to get your thoughts on and this is someone you have always talked highly of, Cheteshwar Pujara. Even he has talked highly about your role in his development. When you were the coach as well, there was a lot of talk about whether he is a misfit in the modern game and in Test cricket. When you saw these performances, how pleasing was it for you? What do you think he brings to the Indian Test team?

AK: He brings what he brought in this Adelaide Test match. He is someone who is very similar to Rahul (Dravid). What Rahul did at No. 3, Pujara too brings in the ability to literally null the opposition attack, play the waiting game, that's exactly what is required in the Test cricket. In this current Indian setup, you have five or six batsmen who can change the game in a session and you don't want another batsman to do the same thing. There are not many Pujaras in this playing XI, there's only one Pujara.

I think he has done a great job in making sure that everybody rallies around him and he has been consistent. He is a top-notch Test player for India. I think all the results that India have had over the last couple of years is because of his contribution. Of course, everyone else has contributed but Pujara has been the mainstay as well. That's something which hasn't been recognised but now slowly... I know he hasn't had great returns outside of India on previous occasions but then he has still been the mainstay.

He has his own style and strike rate doesn't really matter. In today's Test cricket, not many Test matches end up as a draw because everybody else is scoring at a fast pace and you need one guy to hang on and show that, look Test cricket needs patience and you need to dry up one end and give respect to the bowlers. Look at the way he approached at the start of the innings as well. A lot of batsmen in the first innings got out to literally going for a big booming drive. And Pujara when he first comes in, he always plays close to the body. Just pushing, not necessarily hitting to get a boundary. So that's the kind of skills he possesses and he showed that in the first game. What was good is that he followed it up with that brilliant 70 in the second innings.

GK: Lastly, you have played a lot against the great Australian teams and watched this Australian team as well when they had Smith and Warner. Now when you see their top six batsmen, do you wonder why you never came across them? It just seems like a very weak and feeble batting lineup who doesn't seem to have any confidence.

AK: Yeah it is. It's a young team. Obviously, it's tough when you have two of your best players not playing. The top seven doesn't look settled at all. Each one had questions raised over their performances and skill sets at this level right from the start they started their career. Other than Khawaja, who has made a comeback and done really well, everybody else has had questions, including the captain.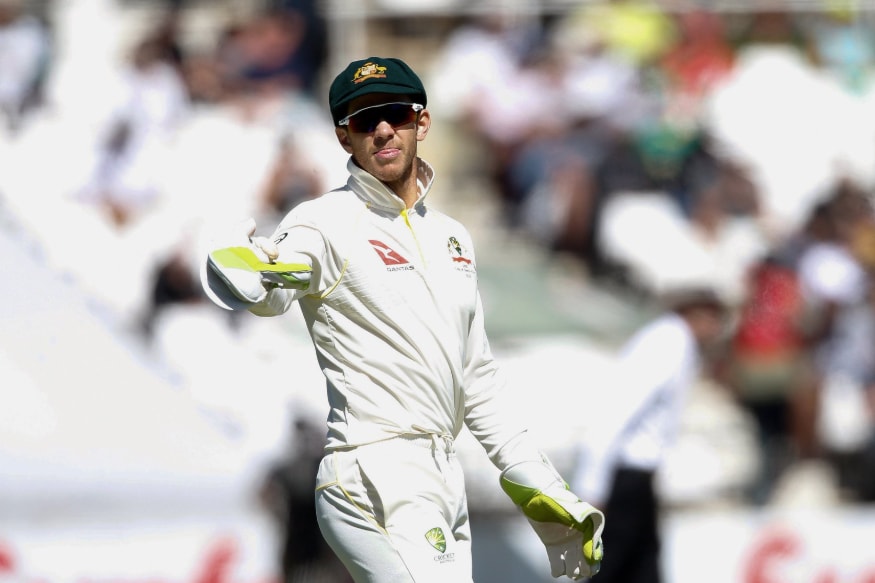 Twitter/ICC

It's very strange to look at an Australian team which doesn't have that kind of a settled look to its batting order. They have a lot more problems than the Indian team. India look very settled. Australia will have a lot of questions than answers. Yes, their lower order made the batting look better in the second innings but the top order has serious issues starting from the openers. I haven't seen any Australian team having such unsettled look.

GK: At the start of the series, you said 2-1 to India. Are you still sticking with that?

AK: I will still stick with it. I am glad that 'one' has happened. It's another one but you never know, Australia can come back. They did fight and made it tough for India which always helps. When you play Australia, irrespective of what the quality of the team is... When you are playing in Australia, they will make it hard to earn you a win and that's what exactly they did. Indians can't take Aussies lightly. Perth is a different venue, it's a different game. You will have to start with the zero again. I am sure the Australians will come hard, but they do have a lot of questions to answer.