In 2008, the recently retired Shane Warne led Rajasthan Royals to the inaugural IPL title against all expectations. Since then, he has been involved with the franchise as a player, coach, mentor and will be brand ambassador for the upcoming season. In this freewheeling interview, Warne reflects on the franchise and its expectations from the season ahead besides a range of issues confronting the game right now including the state of Test cricket, the problems confronting Australia and the imminent return of Steve Smith and David Warner after their bans.

Gaurav Kalra: You are brand ambassador again but you don't really need an official designation to be part of the franchise?

Shane Warne: Look my journey with the Rajasthan Royals started in 2008. Becoming captain-coach, the only non-Indian captain-coach. That first year not knowing what was going to happen. Then from there, I have been involved for the last 11 years. I had a couple of years where I wasn't doing too much but I was still advising from afar, sort of consulting and helping the owners, what players have I seen and 'I think this guy could be good' and helping with a bit of strategy and things. But last year I was mentor so I was helping with the cricket department. This year I am not helping the cricket department. They have got guys there like Paddy (Upton) and Zubin (Bharucha), Steffan Jones and everyone there, so we will leave them to it. This year we are sort of working out how we are going to push the Rajasthan Royals worldwide, making strategies with the owners, helping push the brand of the Rajasthan Royals because it is a wonderful story, the Royals.

And this year part of our strategy is that it is a new beginning for us. Last year we joined forces with a lot of cancer organisations, we played a game in pink and the response was phenomenal from the fans, they kept saying 'guys you should be pink!' And so we sat down and thought 'Ok Pink City, Jaipur, playing in pink, aligning ourselves with different people in pink. It is time for a change'. And everyone is trying to reinvent their franchises all the time and the pink that the players are going to wear this year will be very cool. After 10 years, we are making a new plan with pink in the pink city of Jaipur. The Rajasthan Royals are going to be pretty strong.

GK: Yes, in 2008 in-fact, you've missed out on one minor detail that you actually won the thing (IPL). It was one of the great underdog stories because no one gave you a chance. But just looking at the squad this year, you seem to have a lot of very high-impact players. Not all of them may be available throughout because of the World Cup but still looks very good?

SW: Yes, Zubin and the guys have done a great job picking the squad and getting them together. If you look at the players, knowing that this is a World Cup year, they will probably miss a few games. We are hoping that most of the players will be around for at least 10 games if not maybe 11. So you know 14 games but 10 games is a lot. So they can make a significant impact. You know they can really help you make an impact in your destination to the final which is what all the franchises want - 'Make the finals'. Not to finish on top but make the finals, because once you get into the finals, anything can happen.

GK: Talk to us a little bit about Steve Smith. Not quite sure what the situation with that elbow injury is? How much will he be available? But if he does play in this high-profile tournament with all that has happened of late and working with you is going to be an interesting dynamic as well. How are you looking forward to that?

SW: Yeah, everyone is waiting to see what happens with the elbow and I suppose we will be reacting to how he comes up with his elbow. Well hoping from an Australian point of view, I know from the Royals point of view that he is fine, he will be able to play. He is up there with the best players in the world and he has proven that. So, if he is fit and raring to go, he will be hungry with a point to prove. And he would want to play, he would want to get some games in before the World Cup which is an advantage for the Royals. So we are just waiting like everybody else and hopefully, he will be OK.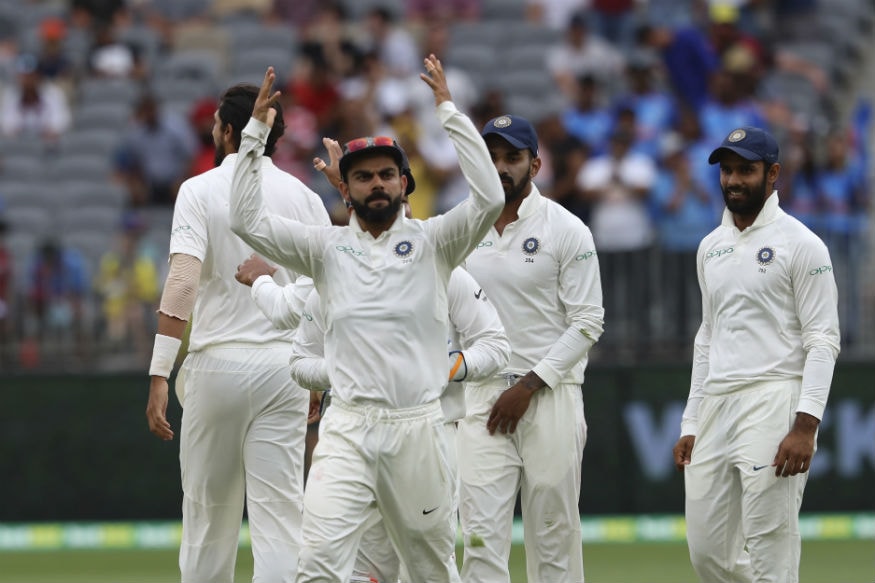 (Image Credits: AP)

GK: Shane, what's your assessment of Test Cricket in particular, where it stands at the moment. I want to ask you about that because since 2018 we have seen a lot of results in the Test matches, we have seen the bowlers come back into the game a lot more. What's your view from the vantage point here?

SW: I think we are very lucky that Virat Kohli and India have decided that Test cricket is the most important form of the game for India. You got the best player of the world in Virat Kohli, with the most powerful organisation and the most influential organisation the BCCI putting importance into Test cricket. So, for an old timer like myself that loves Test cricket...don't get me wrong, I absolutely love T20 cricket, I love one-day cricket but as a player, Test cricket is the ultimate. If you want to be judged as a player, Test cricket is where it's at.

If Virat Kohli had said, T20 cricket is the most important or one-day cricket is the most important, that would be real trouble. But you have Virat Kohli saying Test cricket is the most important part of the game, and everything we are doing in Indian cricket is about Test cricket. And if you work your way down through that, there is super importance on the Ranji Trophy. Players want to play Ranji Trophy and there is an importance of performance in Ranji Trophy. So, the standard is high. You have then got IPL, aside from that. So, you can play your seasons of one-day cricket, Test cricket then the IPL and then travel. And I think they have got it right.

GK: You were part of this astonishing team which was perhaps the greatest or one of the two greatest teams to have played Test cricket. What's your view of the playing standards in Test cricket right now?

SW: It is very hard to judge the eras, or to say this player or this era....the best players of any era will adapt to any era. Someone like an Arthur Morris who played in the 40s, if you put him in now, he will still be a great player, not a doubt. I think what we are seeing around the world is a change in...for the past probably ten years, five to ten years we've had flat pitches, small boundaries, and big bats. It has been very hard for the bowlers, and the batters have been dominating. And the class of the bowler, the quality of the faster bowler probably wasn't there that it was from a while ago.

If I look at the last six months that have gone on, I look at the way India bowled in Australia...that is as good as I have seen any fast bowling unit for a long long time. (Jasprit) Bumrah, Ishant Sharma and (Mohammed) Shami were, they were mind-blowingly good. I can't remember Aaron Finch and Marcus Harris at the top of the order how many half-volleys they got that they could hit for a four. There just wasn't one. They were so disciplined and so strict, the Indian fast bowlers. The Australian bowling attack is pretty good too. Then you go and say the England bowling attack is pretty good too. Suddenly the West Indies have started to bowl OK. We know South Africa with Dale Steyn and company are still pretty good. So, suddenly over the last six or twelve months, we have started to see the fast bowlers fight back.

I don't think the spinning quality is still there with every team. You go back and see, there was a Mushtaq Ahmed, Saqlain (Mushtaq) or Anil Kumble, Daniel Vettori, myself, you know. You keep going through all the sides and there was always a great spinner to back up a Wasim (Akram), a Waqar (Younis), an (Allan) Donald. So, the spinning quality is not quite there. I mean I loved watching young Kuldeep (Yadav), he is fantastic, I loved watching him bowl. So, he is probably leading the charge with Yasir Shah. Those two guys are leading the way but we would like to see some more spinners in the world. Nathan Lyon is doing a pretty good job, (Ravichandran) Ashwin is doing a pretty good job. So, I think the bowlers have all started to fight back and that is good for cricket because it is a contest between bat and ball. We just need to make sure that the pitches are not too flat, they actually offer something for the fast bowlers.


(Image credits: AFP)

GK: What's your view on the sort of tweaks that are being talked about in Test cricket? There has been talk of a four-day Test match. There has been talk of making day/night Tests a much more regular feature. Do you believe that radical things of that kind or something you have in mind should be brought into Test cricket?

SW: I am all for four-day cricket but at the end of the day, we are struggling to bowl 90 overs in a day. To have four-day cricket, you need 96 overs a day, so you are missing basically around 65-64 overs I think it is. There's nothing wrong with four-day cricket, but if you want to keep it five days that's okay, that's always been the tradition. Day/Night Test, I think there are only a few venues that can do it, there's no point having day/night Test just for the sake of it. I think Adelaide is a perfect venue for...like for England, there is no point, it doesn't get dark till 10 pm, so there's no point having a day/night Test. Somewhere like Mumbai would be fantastic for it but you have got to be careful of the dew that comes in at night time.

I would like a couple of things to happen, I would like the Duke ball to be used everywhere around the world, the one out of England because I think it lasts the longest. It swings, it can seam, so I would like to see a Duke ball being used everywhere and I would love to encourage the groundsmen to leave more grass on the pitch to help the ball seam and swing and make it more of a contest. If we have that, I don't think you'd worry about day/night Test, four-day Test or a five-day Test because it will be a contest between bat and ball and none of the other stuff, all the size of bats, all these things you wouldn't even talk about if the ball would seam and swing around.

I think all the promotions and PR I see of the game of cricket is all about T20, all about one-day cricket. What about a huge campaign about why Test cricket is so great. Talk about the current day players that are awesome and legends, and talk about yesteryear guys and talk about why Test cricket is so great. That's what I would like to see.

GK: Let's talk about Australian cricket. How do you view the Australian team at the moment and Australian cricket in general? Do you believe there will be a long period in which fans have to get used to middling results?

SW: I think we have got a lot of talented cricketers in Australia, I think though at the moment there is a bit of a mindset of the player making sure that he is okay. I want to see back to the Australian team, all walking out and being together. I think there are a lot of people playing for their spots. I think our one-day cricket side could win the World Cup. I think England and India go in as favorites, I think they are the two best sides in it. But if Australia pick the right team, I still think they have got a team that could win the World Cup. They have got some very talented players there but I worry a little bit, I think our domestic system has lost its strength.

Sheffield Shield was always the strongest first-class cricket because the international players always played. It was tough, it was hard and everyone wanted to play Sheffield Shield cricket. At the moment I think the authorities, the cricket board are disrespecting and degrading Shield cricket with players bowling one innings and pulling them out of the rest of the match. Cricket Australia have to get back and say what is important. At the moment I think white ball cricket is more important than Test cricket. Big Bash, they wanted 72 games, I think they settled on 59. So, to me I want Cricket Australia to come out and say Test cricket is our number one priority, and stop being greedy with T20 cricket and start getting back to making sure Shield cricket is important and Test cricket is important.

GK: Because at the time you played Shane, there could have been an alternative Australian eleven that could have contested against the best teams in the world and probably won. There were several batsmen averaging in their late 40s, early 50s who never made the Test squad or didn't get enough game time?

SW: I think there was one year when we played Australia, Australia A and England was the third side and the final was between Australia and Australia A and the crowd was on Australia A's side. The Australia A side was something like Mathew Hayden, Jimmy Maher, Ricky Ponting, Stuart Law, Darren Lehmann, Michael Bevan, Paul Reiffel, and Damien Fleming. That was a pretty good side, the Australian A side and there were still players who were missing out, Brad Hodge, those guys couldn't get in that side either. So yeah, we were very strong in the early to mid-90s, sort of that 90s.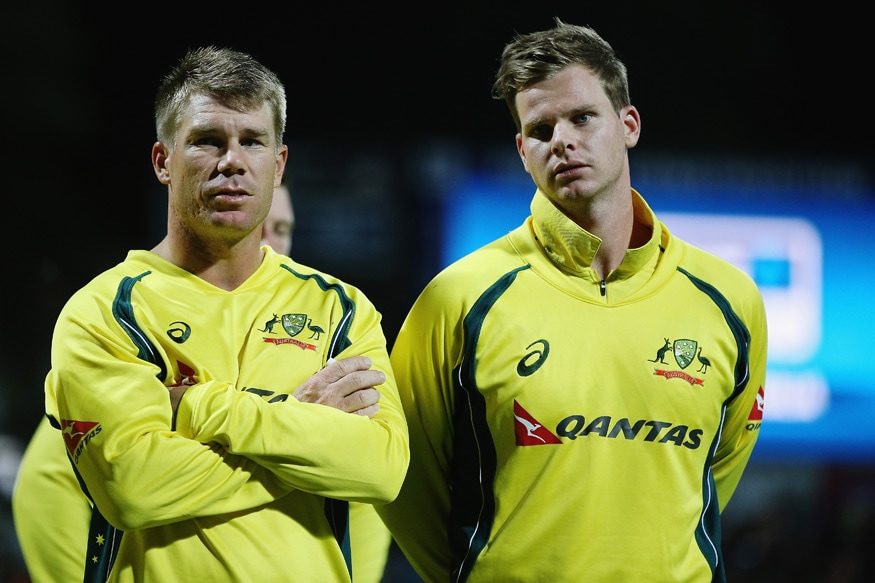 (Getty Image)

GK: So, the question I was asking you was, why has there been this decay in batting that seems to be the one area where Australia has really fallen down. There were no hundreds in the series against India, there were a few in the series against Sri Lanka but there just seems to be this inability to play the long form Test match innings?

SW: I think in the 90s if we had a young Ricky Ponting, a young Shane Warne or a young Glenn McGrath, we'd pick them...'this guy looks good, let's throw him in the deep end and see how it goes', so there were brave selections. Now guys like Will Pucovski, he is 20 years old who is an absolute gun, young player and 20 years old. They didn't pick him when they had the opportunity. So I think there's 'let's wait and see how they go' and they wait too long and the form goes because you can't be good all the time. So, I think the art of picking someone when they are in form and throwing young kids into the deep end is the best way. Pakistan used to do that all the time as well, Australia we used to do it and I think they have lost that art. I also think there are too many younger players now looking at IPL, Big Bash, CPL, all the different T20 leagues and they have lost the art of defence because the art of batting is still defence. You have to be out to defend a ball or you are going to get bowled or lbw, you have to be able to defend. So, they are focusing on ramp shots, reverse sweeps and all this innovation rather than what ball to leave and how to defend. You defending a good ball makes the bowlers bowl something different which means you have extra deliveries to hit.

It's just like a young spinner, why are no young spinners coming around at the moment? When we were growing up we were taught to be patient, to bowl ball after ball after ball in the same spot and wear the batsman down. Now you cannot bowl the same ball twice, you bowl six different balls playing 20-20. So, it's a real mindset shift of change of the younger generation coming through and I also think that the younger generation is relying on coaching. They come off the ground, even in first-class cricket, a young 18-19 year old would come off the ground and say what happened coach? What did I do wrong?

When we were playing, we knew what we did wrong because we understood the game and we didn't have so many people that you have to justify yourself to. Now there's assistant coaches, bowling coach, batting coach, coach to coach the coaches, there are so many different coaches and they are all getting different information, they are all justifying their position. To me, I'd like the player to be a judge. Bowlers, for instance, the captain now sets the field for the bowlers, not all the time but a lot of instances. As a bowler, you should know your field and say skip this is...the captain should come to you and say what field do you want and then you say. You might say to the captain, 'what do you think, yep great, let's go.' Now the bowler goes, 'what's my field?' The bottom-line is the players are not thinking for themselves, they are being told a lot so they are not learning by their mistakes and not learning themselves, they are actually being told all the time what to do.

GK: I wanted to obviously ask you about this ban ending now with Steve Smith and David Warner, they will be available for selection. After all that has happened with Australian cricket in the last year or so, do you believe the Australian public, in general, are ready to embrace these guys back?

SW: They have to get back in their class. David Warner is one of the best opening batsman in the world, Steve Smith, I think probably up there with Virat Kohli. In Test cricket Smith, Kohli, probably AB De Villiers are the 3 best batsmen in the world, I'd say probably Virat at No. 1...in Test cricket Smith is just a shade behind Virat Kohli. Even though he bats like a tailender, he scores amazing amounts of runs and the way he does it, he is hard to get out. So, Smith and Warner are pure class, they walk straight back in. The Australian public and the worldwide public I think will give them a hard time and the Australian side need to earn the respect back of the cricketing community around the world by their actions and the way they play their game. But I think in a way that's why Australia have got a bit of an edge in the World Cup because Smith and Warner will be hungry. They will be so determined to play well and they'll realise how much they have missed the game. So that's why I think don't write off Australia at the World Cup. I think they are going to be a big chance and I am looking forward to Smith and Warner playing.

GK: Well we are looking forward to hearing a lot more from you, thank you so much

SW: Thank you so much for having me, I hope you have enjoyed the Rajasthan Royals and they are pink this year.