EXCLUSIVE | Playing Shots in a Tough Situation is the Easy Option: Pujara
Updated: January 19, 2019, 9:57 AM IST
Runs – 521. Average- 74.42. 100s- 3. Balls Faced- 1258. Cheteshwar Pujara's dominance was the key factor in India's first ever Test series win in Australia. Pujara, who was deservedly named man of the series for his tireless efforts, is now back in India and sat down for this exhaustive interview with CricketNext where he reflects on his formula for success, his ambitions and a lot more.

GK: I want to begin by asking you, since you've been back in India, I know you are playing already but have you been reliving those moments? Those hundreds that you made, all that batting that you did, 1000 plus balls, has it been going on in your mind?

CP: Yes, it has been. I think it has been really special to all of us. Especially the victory, winning the Test series away from home is always special and this is the first time in Australia. So, all of us are still enjoying it and yeah, I have contributed a lot so those moments are still with me and I think it'll still remain throughout the year and even in time to come.

GK: Checked out the highlights on YouTube or something?

CP: (Laughs) Not yet. I am still yet to see my batting.

GK: Would you call it the proudest moment of your career?

CP: Yes, I would say so because as I said playing in Australia is always challenging and beating them in Australia is a tough job. So yeah, this probably is the best series for me personally but when it comes to the toughest series, I still feel that playing Australia in India in 2017-18, when we were 1-0 down and still winning that series was the toughest series I have been a part of.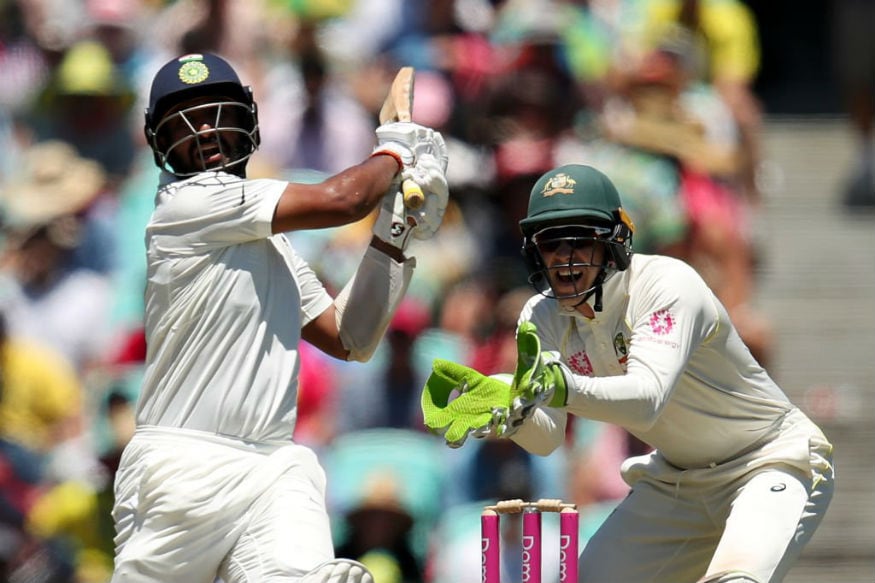 Cheteshwar Pujara plays a shot. (Image: Twitter/ICC)

GK: You've been playing for a very long time but finally there seems to be - around the country - and I don't just mean in the team, around the country and around the cricket ecosystem, an acknowledgment of your contribution much more. You are much more, if I may use the word loosely, much more a "star" now than you were before you went to Australia. Do you sense that as well that finally around the cricket community in this country, there is a realisation that Cheteshwar Pujara is worth his weight in gold?

CP: Yes, I would agree because people have seen my batting now and what I've been doing for the team. I think the way I prepare my innings the way I play my innings, people have realised that this is the way to play Test cricket. Many great cricketers have told me about what I've done. They've appreciated what I have done in Australia, I got so many messages on my phone from all over the world. So I think it is one of the proudest moment of my cricketing career but at the same time I think whatever I have been working on so far it has paid off.

GK: Before you left for Australia, there was a lot of talk about Cheteshwar Pujara the overseas batsman, Cheteshwar Pujara the home batsman. You know numbers get thrown a lot, let me throw some at you. I think your average at home before you left for Australia was 62, overseas was 36. Was that something that was part of your mind? Was that something you were thinking about in the way that you prepared for this series in Australia?

CP: I don't think, I don't personally believe in numbers, so I never had that thought of having a low average away from home in my mind at all. But for me, I think, doing well wherever I play is the most important thing and India plays more number of Test matches in India so I personally feel that my average will be always better In India even after this series. My average in India will always remain on the higher side. So, I think personally it is not about the average but the way you contribute, for me I think even if my average goes down whenever I play abroad it hardly matters to me. The kind of contribution I have made in Australia, I would definitely like to repeat such a performance away from home and even in India.

GK: Yeah, that performance that you've put in doesn't hurt the average by the way! However, just talk to us a little bit about your preparation going into this series in Australia, mentally as well as technically?

CP: Mentally, I think I was very well prepared because I have played against Australia so many times and the kind of bowlers I was facing, I have played them in India and even in Australia 2014-15. So, I knew what to expect from them, what line and length they will bowl, what are the areas they can get me out and what are the areas I can score runs. So, having played them in India and even in Australia has helped me prepare in a better manner and I enjoyed facing them in Australia but for me the most important thing I have mentioned is beating them in India in 2017 where they were very well prepared, the kind of attack they had was very similar to what they have now.

GK: Before going to Australia were there very specific kinds of drills and training that you did to be ready for the conditions?

CP: Yes, I can't say a lot about what kind of drills I've done but there was a specific preparation that I did before going to Australia and that has helped me a lot. Apart from that I think it is also is a mental game. Psychologically or mentally if you are prepared, if you believe in yourself that you can do it; because whatever preparations I did before the tour it helped - we were in trouble in the first innings in Australia, in the sense we lost about 4 wickets and didn't know where to go. So, I just kept believing in myself, I told myself that if we can reach somewhere close to 200-250 then it'll be a very decent total on that pitch and ultimately it happened. Before that innings started, I think when we were 50/4, I trusted the other partner, I wanted to build some partnerships and I think I kept believing in myself.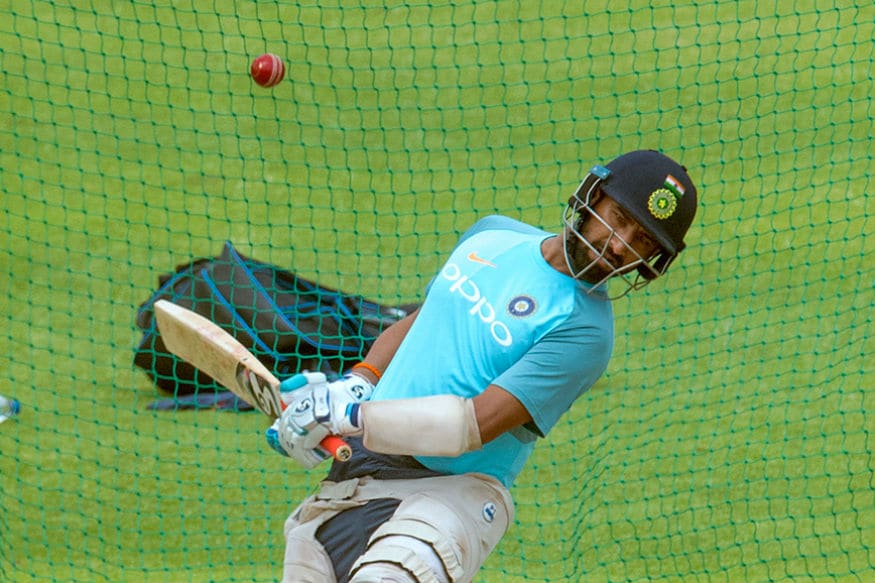 Twitter

GK: This is a question that a lot of observers have been talking about, Cheteshwar Pujara's mindset. First two Test matches in particular, the Indian openers were struggling, so you were in quite early all the time. What is it your mindset as a number 3 batsman, especially when you know that the opening pair is struggling and the opposition attack is of high quality?

CP: Mentally you have to be prepared to walk in at any time, when you are batting at number 3. It is always nice when openers have a good partnership, you can always relax a bit. But when you are batting at number 3, I am sure whoever has batted at number 3, they all know that openers' job is the toughest in Test cricket and you still have to accept that most of the times it happens that they get out early. But especially overseas, I think it's a tough job for openers so they do get out early but it is always nice to have a partnership. If we are 50 for no loss, I am always happy, but if I have walk in the first 5 overs I am still always prepared for it.

GK: You are someone who is able to soak a lot of pressure. You play a lot of dot balls, you don't seem to be worried about the dot balls accumulating. For instance, you mentioned the first session in Adelaide when some of the other Indian batsmen played some loose shots. How is it that you are able to almost have this zen like approach to batting and it doesn't seem to bother you that the number of dot balls are accumulating?

CP: I think, one thing I do believe in is my ability, I do read the situations well, so when it's the right time I start accelerating but before that you just have to respect the situation, you just have to respect the opposition. If they are bowling a good spell, if they are bowling in partnership then you just have to read those moments and bat accordingly. It's not about how I want to bat as an individual, it's about what the team demands, what the situation demands and that is how I am mentally strong. Sometimes it's easier to play a few shots when the situation is tough because that's the easiest option but if you are tough enough if you look at the bigger picture, if you want to build a partnership you know these are the shots which you need to avoid in one particular session but if you win that session then the game is yours.

GK: Talk to us also a little bit about some of the successes you had in personal battles. In England for instance, Anderson and Broad got you out LBW, bowled you out a couple of times. But, throughout the series in Australia you were barely ever bowled, once when the ball kept low in Melbourne. Was there also an adjustment that you made in the way that you batted?

CP: Yeah, you always analyse what has happened in the past, what has gone wrong and what the opposition looked to do against you, looking at all the previous Test matches, especially in last six months. The kind of dismissals I had, Australia always had that access and they always make a game plan according to it. At the same time, I think you need to stick to your strength but at the same time sometimes you need to work on your weaknesses.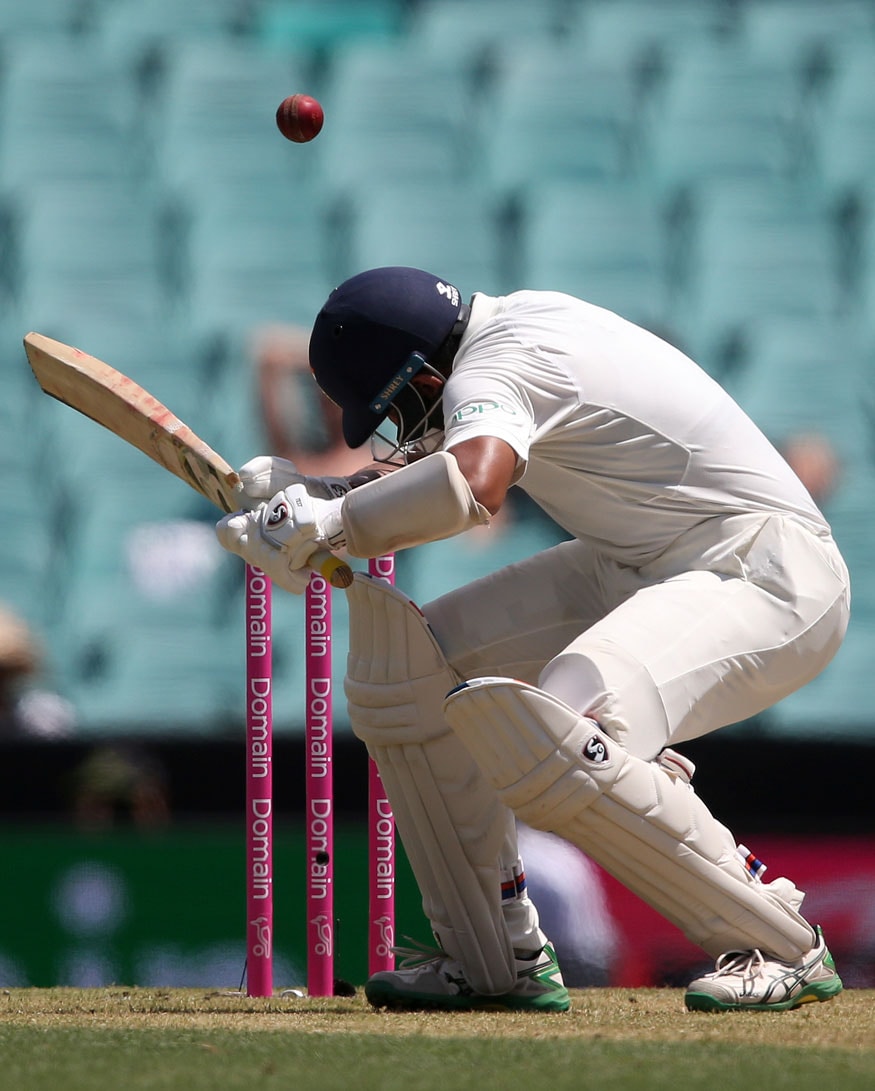 (Image: AP)

GK: We've heard some buzz words like intent and aggression and things of that nature. In Australia, it almost seemed like Pujara's school of batting was something that the rest of the Indian line-up adopted. The run-rates weren't very high throughout the series. Was that a conscious effort as a batting group that we can actually play this way and set up Test matches and win Test matches?

CP: Yes, at the end of the first innings of the Adelaide Test match, we had a team meeting. All the batters sat together and we made a game-plan that if we bat like this, if we tire them out because they were going with four bowlers, if we can do that then we will always have the upper hand. It wasn't about playing aggressively. You have to be aggressive in your mind but at the same time as I said, you have to read the situation, you just can't keep playing shots when the ball is doing a lot. You have to respect the bowler, at the same time make a right game plan, when to attack, when to defend, what strike rate you can play at and you will be successful in the end if you have the right game-plan.

GK: Now because of this intent and aggression talk, occasionally in the past you have been left out of the Indian team. I know those are management decisions and things of that nature but do you think back on that and say right...you know quite clearly those weren't decisions that proved to be right in the end because there is room for this school of batsmanship and it proves successful?

CP: Yeah, I think even the team management have realised that what it requires to win a Test match, as a batting unit what plans we should have and I am hardly worried about what has happened in the past. I can't focus much on what has gone wrong or what I should have done. But I always keep working on my game, I am very strong in what I need to do, mentally I know it very well. With my first class experience I know that this is way I can score runs and I have done it even in international cricket so I am very confident when it comes to what I need to do to be successful as a batsman and what I need to do to contribute even more to the team's success because it's just not about the number of runs I score, ultimately it is the number of runs which are there on the board when the innings finishes.

GK: Tell me Cheteshwar whenever this has happened in the past, has it ever crossed your mind that maybe I need to make modifications to my game? Have you ever had that feeling itself because the world outside seemed to have that narrative, you know this style of play is not suited anymore to the way that the Test cricket is evolving?

CP: Well it's not the style of play, I always felt that I could always bat at a decent rate, so it is something which I try to do just by reading the situation, it's not that I can't play run-a-ball even if the need be. So, I have done it whenever there is a situation, whenever there is a demand to score at a decent strike rate. So, it is not about that, I think it is about reading the situation. It is about having the right game-plan, so I think personally I never felt that I need to modify anything but as a batsman you always need to improve, make some adjustments, have a few more shots in your game which can help me even in the shorter format. So I have always tried having different shots in my game which has helped me in Australia.

GK: Do you get annoyed when the Rahul Dravid comparisons come up?

CP: At times yes, because Rahul Dravid is someone who has scored more than 10000 runs, he is one of my idols and I don't try and copy him but I try and learn a lot from him. I have spoken to him many times, he is someone who always has very good feedback when it comes to my game. Yeah, so that comparison is not right. I still haven't scored 10000 runs and he has scored more than 10000 runs in Test and ODIs. I don't think that comparison is right.

GK: This is the end of a long sequence of overseas tour for you guys. South Africa, England, Australia, as a batsman, did you feel like over your career these were the toughest conditions from a batting point of view that you encountered consistently?

CP: Yeah, this year it was because all the three teams had very good fast bowlers, and they wanted result-oriented pitches so if you look at the average score, it wasn't more than 250. And when we went to South Africa, they prepared green pitches, we knew that we had pace and bounce, we knew we had lateral movement, we knew that this will happen, because when we had success in India we played on some good pitches but there were some pitches where the ball was turning and they couldn't play well in India so when we were going overseas this year, we knew that whenever we go to either South Africa, England or Australia we will have some tough pitches to bat on. But I think as a team we were very well prepared. And mentally also I felt that, this year my preparation was up to the mark, before all the series started, before South Africa, before England and before Australia.

GK: Does that make this success sweeter? Because the conditions were so difficult for batting? The fact that you had success, you have made a hundred in England as well, you made very important contributions in South Africa, and of course the success in Australia?

CP: It is always pleasing when you have worked on something before the series started. If your game plan is right and when you are working in the nets for hours and hours to be successful for a big Test match or a big series. And when it pays off it is a different feeling altogether. Because you start trusting your preparation and even going forward I think you are more confident and whenever I will play another Test series away from home, I think I will be a different batsman altogether. Because this success in Australia has given me a lot of confidence and whenever I prepare next, it hardly matters whether it is England, New Zealand or West Indies. I think I will be very well prepared because I can trust my game, I can trust my technique.

GK: I know it is like picking up between three of your children of you in a sort of way. But of the three hundreds you have made in Australia, in the three Test matches...in Adelaide, Melbourne and Sydney. I would like to ask you to pick a favourite. Which one would that be and why?

CP: I think it is Adelaide, without any doubt. The reason is it was the first Test match and when you are playing a four Test match series, I think it is always important to start of well. When you are 1-0 up, it is very difficult to lose a series from there. Obviously, you still need to play good cricket for the next three Test matches but I remember when we were 1-0 down in 2017 against Australia, that is the toughest time to make a comeback. As a team, you need to regroup, you need to think a lot on how to win that series. So, for me I think, yeah scoring that hundred in Adelaide in a tough situation is the best hundred I scored.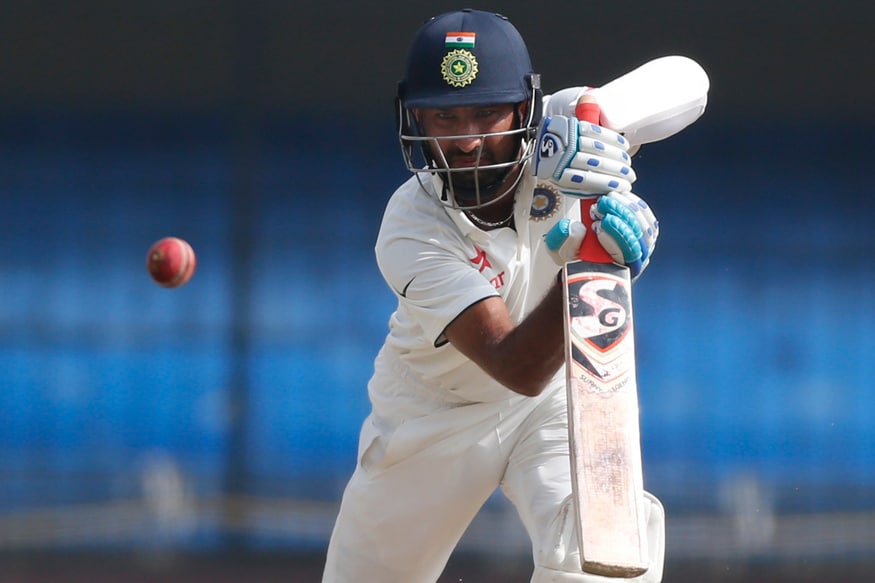 (AP Photo)

GK: How have you responded to all this talk that you are the new role model for this kind of batting and a few months back the talk was 'Oh this kind of batting is old school' but now suddenly you are being talked about as this role model of the batting of a certain kind which can deliver success to the team. Do you think a lot of players will now understand the value of becoming the kind of batsman you are?

CP: Yes, the reason behind my success is that I am still the same batsman and I am still batting the same way. Obviously, I have made some adjustments but at the same time not many things have changed but I think the success which I had in Australia, has been talked throughout the world. So, I think the players, even the people who have followed this game have understood that there is still a requirement for the way I bat and I haven't done anything extra. I have just learned from the great batsmen who have played Test cricket in the past. Because of T20 and ODI cricket, players are playing too many shots. It is good to have some shots but at the same time you still need to respect this format of the game and bat accordingly.

GK: You are a senior player in the first-class circuit in India and you play county cricket as well. Do you see young batsmen having this same deficiency their inability to defend over the long periods?

CP: They do, I would agree. But at the same time, they are ready to learn and at that age you can still make adjustments, you can still have a better technique or start working on your game. So, they are very open about what they are doing. And they have the temperament. They are ready to take the ball on their body which is a very good sign. I think it is a very important thing for a young batsman. So, I think that Indian players play too many shots walking into the Indian team at the international level. But once they start at that level, they understand that there are other things that need to be done to be successful in Test cricket.

GK: The other challenge I am assuming that for someone like you is because you are playing one format for India. For instance, you are finished in Australia, and India don't play a Test match for seven-eight months. Is that hard for you to adjust and be prepared for the grind of international cricket?

CP: It is tough because if you haven't faced an international bowler and if you are playing first class cricket you do get one odd bowler in a first-class game but overall the standard of play goes down and you still have to motivate yourself. You still need to be on top of your game when you are playing the next international series. Before that you still need to have the right preparation and to do that it becomes really difficult because in first-class cricket you hardly get a bowler who would bowl at 140kmph. Yeah so it is challenging but somehow you have to find your way and make things work from whatever situation you had. If you are playing at an international level, you don't try and make excuses rather than finding a way from whatever the situation is.

GK: In your mind, how do you view Cheteshwar Pujara the white ball player? You know there is a lot of commentary and a lot of talk about it. You have bracketed as a "Test match specialist". Do you think white ball cricket is a thing of the past?

CP: Not at all. If you look at my List A cricket, the way I have batted the number of runs that I have scored is very good and when I played white ball cricket for Yorkshire last season, I scored many runs, I think I had a hundred and three fifties in about four innings which shows I can play white ball cricket. And I personally have no doubt about it that I can play white ball cricket and it is something where I can get a little more exposure, if I get more opportunity then things will change.

GK: Do you think in India there is this mindset that people get bracketed that so and so is only good for this format?

CP: I think it is the mindset, the moment people start seeing me bat well in ODI cricket or T20 cricket, they will understand that this player can do it because if you look at my Test cricket people had that opinion that this is the old school cricket but that opinion changed. And even with white ball cricket I think in time to come it will change.

GK: So, you hope to play One Day cricket for India someday?

CP: Yes, I do.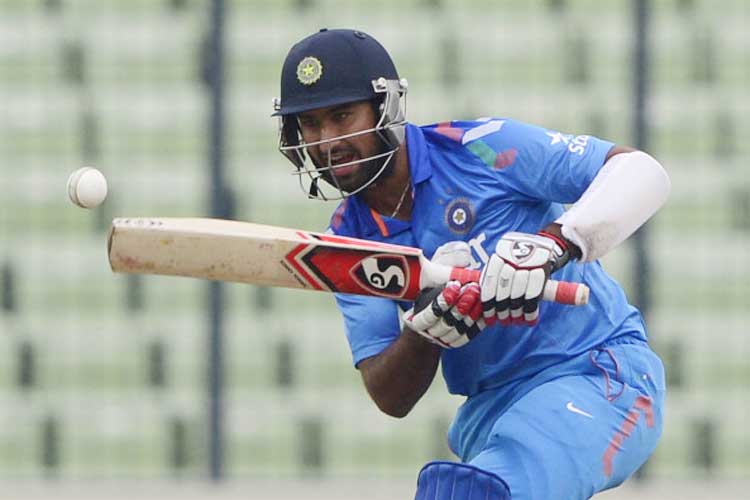 (Getty Images)

GK: That brings me to another issue. How do you view yourself of not being part of IPL? Is that something that goes into the back of your mind? There are lots of people who get IPL contract with absolutely not a patch on your record. How do you view getting no interest from the IPL franchises year after year?


CP: Well when you are not picked at times you do get disappointed but I move on. I think I am someone who doesn't run behind things. If it doesn't come, it doesn't come. I will still keep working on my game and there are still platforms where I need to play. And during the IPL I go and play some county cricket which helps me immensely in my Test career. And I also get to play some white ball cricket. Which is obviously a very good thing. Whenever I play white ball cricket, they ask me why are you not picked because you play white ball cricket so well, why are you not playing T20 format. So, I always tell them that I don't get enough opportunity back home. But I accept it and keep working on my game.

GK: So, you don't worry when these auctions come and go?

CP: Not much, initially it does. But after a day or two I just focus on what is next rather than what else is happening.

GK: Now you are one of the senior members. You are such an important contributor. Virat has already talked about the ambitions of this team. He has spoken about how they want to be a superpower in Test cricket. As a team, what are your ambitions in the times ahead?

CP: I think the most important thing is the Test championship which is starting from this year. So, to win that as a team and continue the success which we had in Australia is the most important thing. We have started winning overseas. And whenever we play overseas now I am very sure we will be a different unit. We will be even more confident as a team. And I think that the success mantra which I think we have got in this tour will help us in the coming tours in the future.

GK: I think I know the answer to this but personally your ambitions, the things that you want to tick off at the end of your career. X number of runs, X number of hundreds, is there anything like this?

CP: No not at all, the reason is when I had my first injury in 2008 or 2009, I was out of this game for about six to eight months. So, when the actual injury happened, I didn't know whether I will be able to stand back on my feet. And after that I had to go a rehab for about six months and that was the toughest process I have been part of. After that I realised that you are not sure what will happen tomorrow, so rather be in present. Enjoy what you have at the moment. And keep cherishing the moments rather than thinking about the future because you are not sure what will happen in the future. So, just try and enjoy what is there in your hand.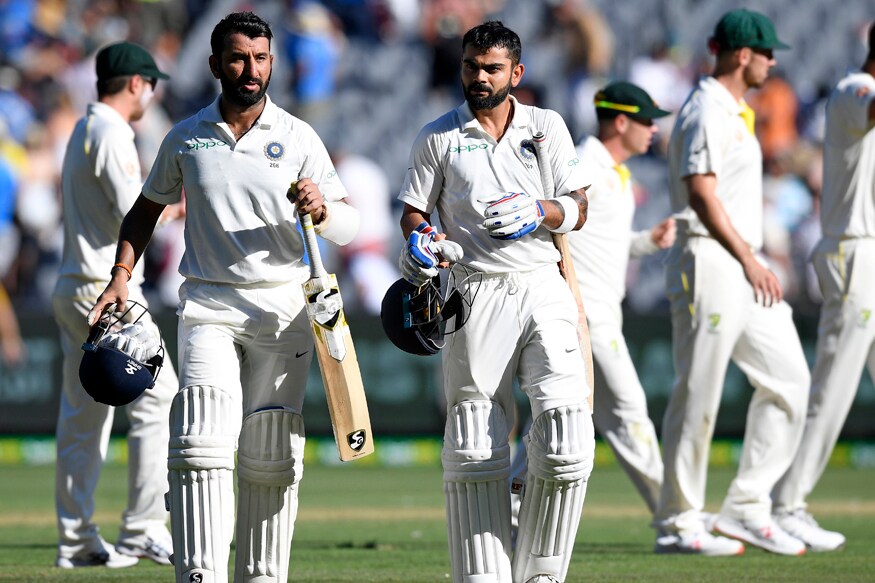 (AP)

GK: Someone wanted me to ask you this. Do you ever get bored out there in the middle?

CP: (Laughs) No not at all. I never get bored of batting.

GK: So, if need be, you will bat five days.

CP: Yes, I can.

GK: There was a very special dance that was created after the victory. The team called it the Pujara dance and they wanted to make you to do it and you spectacularly failed at it. Do you have this ambition too now that you want to be better at the Pujara dance when you celebrate a victory?

CP: (Laughs) Don't know about the Pujara dance but I will be a better dancer in the future.

GK: Is that another area you are working on?

CP: I will at some stage not when I am playing cricket but when I have a bigger break, then I will work on my dancing abilities.

GK: And has fatherhood changed you a lot, Cheteshwar?

CP: It hasn't changed me as a person but I am a little more responsible as a person and sometimes I do feel bad for my wife. Because most of the time I am away from home and playing cricket and she is the one who is taking the load of looking out for Aditi and I am not able to share the childhood that Aditi is having now. This is the time where you want to be with your family but if you are playing cricket you are away from home for months and months. So, I am really thankful to my wife that she is looking after Aditi and whenever I have the opportunity I look forward to go back home and spend some time with my family.
---
---
Team Rankings
Rank
Team
Points
Rating
1
New Zealand
2764
126
2
India
2987
119
3
Australia
1844
108
4
England
3753
107
5
Pakistan
2481
92
FULL Ranking
Rank
Team
Points
Rating
1
New Zealand
2054
121
2
England
3793
119
3
Australia
3244
116
4
India
3624
113
5
South Africa
2267
103
FULL Ranking
Rank
Team
Points
Rating
1
England
7786
278
2
India
7093
273
3
New Zealand
6048
263
4
Pakistan
8883
261
5
South Africa
6640
246
FULL Ranking
Upcoming Matches