With series wins in Australia & New Zealand, India have ticked most boxes as they build up to the World Cup in a few months time – the batting looks solid, there is depth and variety in the bowling and the fielding standards are excellent. In this extended interview, former India captain and coach Anil Kumble reflects on India's strengths and dwells on some of the issues they would like to put to bed before the tournament gets underway.

GK: I want to begin by asking you, if the World Cup were imminent, India would find themselves in a pretty comfortable position?

AK: Yes, two important series. Australia and New Zealand. They have done really well, winning this series in both these countries and winning it well. That was important as well, not just winning those close games but winning really well.

GK: One of the questions that was getting asked before the series of One Day matches started was that India had a very strong top three but that middle order was a little bit iffy. Do you feel they sense that now they have got a very settled middle order...four, five and six?

AK: I think what has happened in this New Zealand series is that the middle order has been challenged. The top order hasn't fired on a couple of occasions. The middle order has been pushed to do some damage control. They have come up really well. Rayudu has batted really well, MS (Dhoni) in Australia did really well. Then Vijay Shankar came in and got a good opportunity. He batted really well and in the lower order, Hardik contributed really well. And DK (Dinesh Karthik) won a game, so yes the middle order was always an issue. The top order was doing most of the work and they hardly got any opportunity. So Kedar, DK, MS, Rayudu have done really well.

GK: Anil, we saw in a couple of games, once the ball swung, India found themselves in a little bit of trouble. They were bowled out for under 100 and then there was another collapse and they recovered from that. Is that something as a management, as a coaching staff, you look at very closely, because that sort of thing can happen in a big World Cup game?

AK: It can happen in a World Cup game but it is true for all teams now. If the ball swings or spins, then there is an issue. You know, people find it difficult to adjust and get to a good score. Because they are so used to batting on the good surfaces that you are constantly thinking of 300. And then you are going hard from ball one suddenly you lose a few wickets. And then there is pressure and then you are rebuilding and it doesn't really happen, so I think it is true for all teams. So it is not about the Indian team, but it is about every other team. And yes, it is a concern if the ball moves around a bit. And in England we know that if there is cloud cover, it will swing. Especially with the new ball and you need to be careful in those conditions. And possibly be a bit more aware of the conditions and give respect to that at least at the start.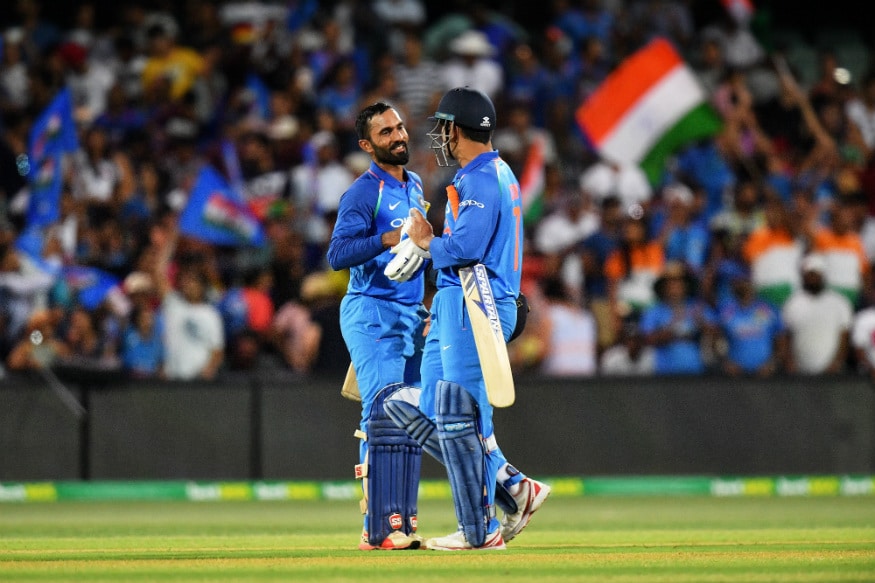 GK: There were a couple of individuals, going into these matches in Australia and New Zealand that were really being talked about. Dhoni was one. Do you feel that now that there is a weight of runs behind him that he will feel a lot better himself, going into the World Cup?

AK: I think there is a lot of talk especially when MS comes into the batting line up. About not having to go all the way and win matches. He has done that in Australia, he has done that many number of times. I still believe that he is someone who can bat at number four. If India is in trouble, push him up. He will take his time, you need that and then he has the experience so that he makes sure he bats till the end. And others can be a bit positive around him. I think that is the role he will play and his experience is really needed not just in front of the stumps and also behind the stumps. I think that experience nobody has so I don't think there should be any talk now about MS Dhoni or his batting I think. It is all about how he can go out there and contribute in the World Cup. Leading upto the World Cup, these five matches in India and of course the IPL is there for him. So I think there is plenty of white ball cricket he will be involved in as well. So that should help him getting into his rhythm.

GK: What do you make of Dhoni's method? Seems to take a lot of time, seems to play a lot of dot balls. There is a lot of commentary around it. Do you believe that is a risky formula?

AK: I think he also understands the game better than anyone else. I mean he understands that because he has played the game for that long and he has won matches from those situations so the only challenge is if he does that for a longer period of time and then gets out. I think in Australia in one of those games he did that and he got out in his fifties, and there was a bit of an iffy decision as well. I mean he knows his game really well and if he takes his time, he will definitely make sure that he bats at least to the end of the 40th over. So yes, there will be some ifs and buts, I think he knows he is always in control of what he is doing.

GK: Four or five for you?

AK: I would still push him up at four. I know Rayudu has done exceptionally well at four but I would still push him at four and give him the freedom of just go out there and play really quick not necessarily look to consolidate unless there is an issue of top three batting till the 30th over or the 35th over then you could look to use the other batsman who can just go in and play your shots but otherwise I would rather have him at four.

GK: You were part of several World Cup campaigns. How important is it for the batting line up to have a sense of being settled? This Indian team going into the World Cup has Dinesh Karthik, Ambati Rayudu, Kedar Jadhav. You ask a regular fan of Indian cricket and they say they are not 100 percent convinced that these are the right guys for the job. What's your view?

AK: I think they have done well. Whenever they have got the opportunities, Kedar Jadhav has done really well at number six. Number six is a position as you know is not easy. You go there if your team has 2 or 3 overs or you go there when your team is in trouble. So he has done well, he has done well to pull the team out of that and won a few games single-handedly. Dinesh Karthik has done that and of course Hardik has done that as well. So yes, the team needs to be settled, the batting order needs to be settled.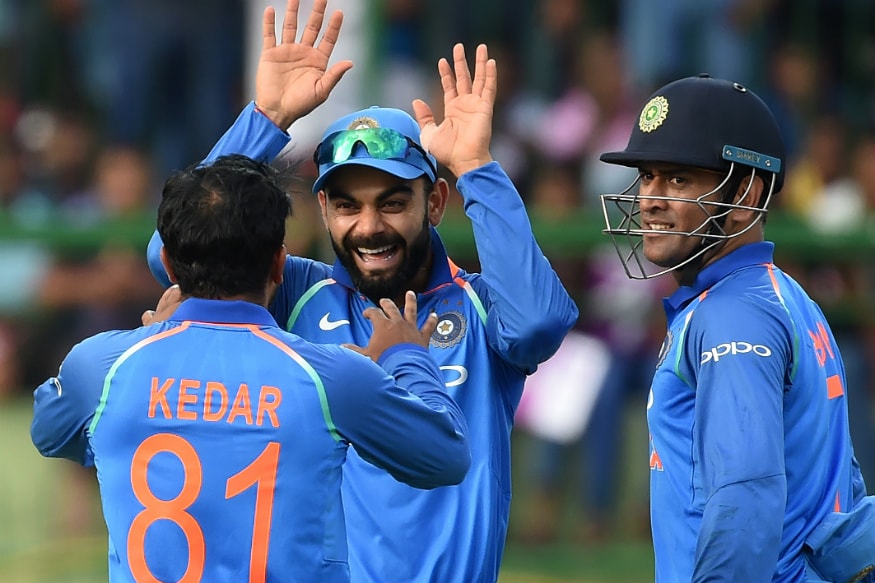 GK: And the other aspect and I know that you touched this when you mentioned that India needs players who can bring a second skill. Teams that you played in Sourav Ganguly was a bowler as well, Sachin Tendulkar would bowl, Virender Sehwag would bowl. Does someone like Kedar Jadhav convince you in that department?

AK: For someone like Kedar, he probably relishes when the batsmen are going after him. But I don't think he will have so much control if the batsman just look to get six singles off him and if they do it for two overs, I am sure in the third over, Kedar would look to get a wicket. And that's when you capitalise. I don't think the batsmen are looking to do that or the opposition are thinking of Kedar as someone 'okay I can hit through and get some boundaries here.'But he has done really well. I think he has done the job, he has picked up important wickets. He has kept the run rate down . You know he hasn't given too many runs when he comes and bowls. So he has done the job and I think he will be critical for India's success. Because you need that sixth bowler on whom you can depend on. It is very difficult to have just five bowlers and ensure that all five have good day, there will be times when you have to mix and match and Kedar gives you the option.

GK: Since you're talking about bowling, India attempted a couple of formulas in these one-day games. In some games, they played both the wrist spinners together with success and in some games, they picked only one and played either a finger spinner or a spare batsman, like they played the two all-rounders in the last game for instance. What's your view on it, should these two wrist spinners play every one-day international together?

AK: It depends on the conditions. In England, you never know. You look down, you have to look up as well in terms of the conditions. There could be a possible rain moment in the World Cup where you need not play two wrist spinners. But throughout the tour we need two wrist spinners as every batsman has been struggling against the two wrist spinners, picking them, not really sure about which way the ball's spinning. So, if the opposition doesn't have a clue, why would you want to hold back. You'd rather expose the two wrist spinners against the opposition. But again, it depends on the conditions as well. But I think the two wrist spinners have done really well. I think the average number of wickets they've picked up is 4 to 5 in a match when they've played together. So, that's phenomenal and that's what has given India these results over the last couple of years because they've been able to pick wickets in the middle overs and that's what has put pressure on the opposition batsmen.

GK: Do you feel from your experience that when combinations of this kind get formed, the guys bowl much better together than when they're bowling individually?

AK: Yeah, I think as a batsman you're constantly thinking if only one bowler is bowling and you're not able to pick him, you'd rather look for those 4-5 runs per over and then attack from the other end. But if the other end is also another wrist spinner who you're unable to pick then you have to go after one of them and that's when they get wickets. So, you'll have to at least get 10-12 overs between the two of them together. I'd rather have that than having Kuldeep's 10 overs and then Chahal's 10 overs. You'd rather have them bowl 5 overs each from one end.




GK: The bowling appears to be a a lot more settled and one of the positives from this sequence of matches was Mohammed Shami showing that he's such a good one-day bowler. Surprisingly he played very little one-day cricket going into these series since that 2015 World Cup. Is it your view that he's almost leapfrogged Bhuvneshwar Kumar as Bumrah's new ball partner?

AK: I'm not sure if you'd want to leapfrog Bhuvneshwar Kumar here. I think he's critical to India's chances with the new ball. So Bhuvi will certainly make the starting line-up. I'm really happy for Shami because he's been through quite a bit. His fitness has come along really nicely, that was the only sore point with Mohammed Shami, it was always about fitness. I don't think there was any issue about his lack of skill or the ability that he had. Even in those years that you spoke about, he's always been exceptional in the one-day format. It's just that when I was the coach, we had a lot of Test matches and that's why we rested someone like Shami because you wanted him fresh for the Test matches. So, he missed out on a few of the one-day series at that point in time. But otherwise he's someone who comes really close to the stumps, has the pace, has the ability to swing and then surprise the batsman with a good bouncer and he bowls the yorker, he has all the variations that go in a one-day game. I'm glad that he's been successful and he'll definitely be someone that Virat will be thinking of, thinking should I go with three fast bowlers and then you have a Hardik and one spinner. Those options are good for the captain to have.

GK: We've talked about the combinations and you've mentioned Hardik a couple of times. It's important to talk about him because he offers that balance in the Indian playing 11 every time they play one-day cricket. He's done a great job with the bat but with the ball, does he convince you in the same way? Is he a 10-over match after match bowler?

AK: No, I think it's very difficult in a one-day format for you to go with someone like him suggesting that he's going to give me all 10 overs. You'll have to use him intelligently, he will go for runs at some point in time but he'll give you those wickets as well. I think he's a lot mature now with the ball, he's a lot more disciplined, he doesn't try too many things, he just bowls wicket-to-wicket. I think in New Zealand he did really well. He will go for runs and that's why you need this sixth bowling option of someone like a Kedar and you want your two wrist spinners to do well for you. The reason that you have a Hardik or an all-rounder who's more a batsman than a bowler getting away with overs is because your two wrist spinners are picking up wickets. If they don't pick wickets that's when Hardik will have to step up. So, that'll be the real challenge for someone like a Hardik or a Kedar, when the wrist spinners aren't performing. But so far it's been wonderful for the two wrist spinners so I'm sure if that continues then Hardik will perform.

GK: The squad seems quite settled. If India were picking a World Cup squad today then they'd be able to pick up 15 without any problem. But they've still got a fair bit of time to go before they make that choice. How would you like to see the fringe players handled? Guys like Rishabh Pant, Vijay Shankar who was called up, Shubhman Gill who was introduced to the mix in New Zealand?

AK: It all depends, I think the 13 or 14 literally pick themselves if you pick the team today. But it's important that you handle these players really well because you've given them an opportunity. At some point in time, you'd like to continue giving them more opportunities be it in a T20I or one-day internationals. So yes, If the first three one-day internationals go really well against Australia then it's a good opportunity for you to experiment with bringing back these few names that you spoke about. I feel Rishabh Pant is someone you need to test even in the one-day format. I know he played a few matches and he didn't perform but that's in the past. He's done really well in Test match cricket with those hundreds and that'll give him a lot of confidence. He's back in the T20I squad and I'm sure he'll be a different player. So, he needs to be looked at in this format as well because he's going to be the future. So it's important that you bring him in at some point in time.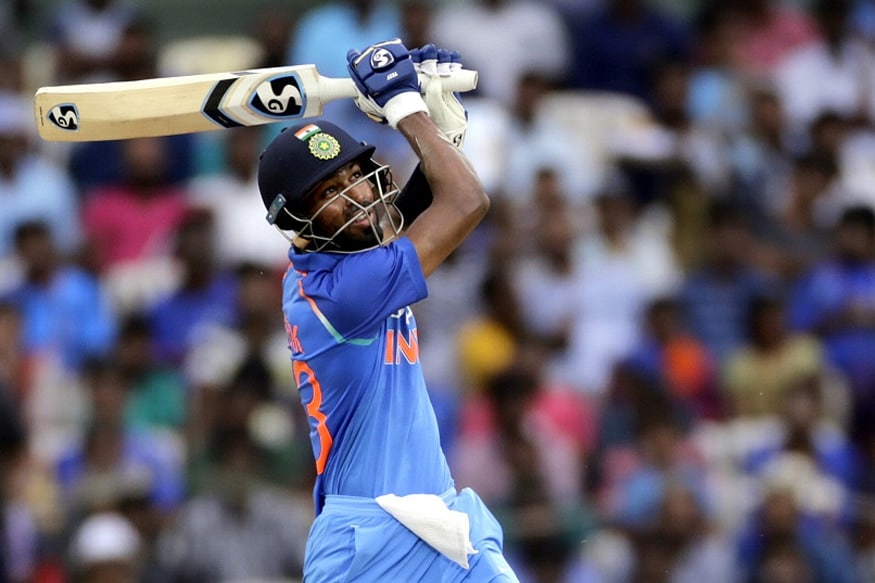 GK: Anil just also talk to us about tactics. The World Cup in England is expected to be high scoring, sometimes there is a point of view that India when they bat first don't quite go at it in the same explosive manner that other teams do, England for instance. Do you believe that's an area India need to look at, because they could get inserted, they could lose a toss & get to asked to bat in a World Cup semifinal? Do you think batting first their formula is not quite perfected yet?

AK: I think that's something India will have to be aware of. In England, you have really high scoring games, we saw that in the Champions Trophy and also even in the bilateral series when England play at home generally 300 is a given. Now if you get 300 then you know you don't have the cushion of saying okay will I win or not? You need 350, sometimes 400. So, yes you need to look big, you need to be aggressive, especially in the middle overs, that's when India tend to just collect. Maybe that's where you know that's the reason I said if someone like a MS gets that kind of a role, saying look number 4, if India is in trouble you know what to do but if you are not in trouble then you just go out push the scoring rate. I think India has the batting line up and the ability to really step up, someone like a Hardik, Kedar, Dinesh Karthik then you have Rayudu, all of them are quality players, they are all experienced and I think they'll have to be aware of that& look at the condition & take a call but India has two wrist spinners, so that's something that India have, so even if they score 10-15 less, I think the wicket taking ability of these spinners need to continue for them to go on and win.

GK: I know you have done everything there is to do in cricket but you haven't been chairman of selectors yet, perhaps one day will be that also but let's say if we were to ask you, World Cup starting in a week, if we were to ask you to pick a 15, what would you go with?

AK: Yeah it's a difficult choice especially for the last couple, it all depends on what the team management wants, you know not necessarily what the selectors pick because the first 13 I think is a given, I don't need to name the thirteen. But I think the challenge will be whether you go with Jadeja as your back up spinner or a Vijay shankar as your other seam bowling all-rounder who can bat.

GK: So, it's an either or between Jadeja & Vijay Shankar?

AK: I think so. I think one of them will certainly do that, so I am hoping both of them should get an opportunity against Australia. Then I think Shami picks himself, he has done really well, so that's the third seamer plus of course Hardik. Then will you go with a Khaleel, a left arm option, I think a good option in England because if the conditions are good then he could be your third seamer but now that Shami is really doing well, would you want to have Khaleel? Not sure. You'd want an opener because it's only Rohit & Shikhar, so if you don't take a KL Rahul or a Shubhman Gill, who's batted at 3 but he's also an opening option. You have Mayank Agarwal, so I think these three names you know will still be in the mix, Rishabh is in the mix. So just that two spots I think you would want to try all of these players in leading up to the World Cup. If I have to pick today, like you said, yeah you go with experience, you'd probably pick Jadeja as your 14 & then depending whether you want a seamer or opener you'd pick a Rahul. So that would be your 15 but otherwise I think generally in a World Cup, a winning World Cup, you don't use the 14 & 15.

GK: Before I finish Anil, you touched on Rahul there who is now on the fringe of selection. We have also touched upon Hardik Pandya, now this whole episode has played out, what's your view first of all just around being around Indian cricket & having being coach & all of that, this situation reached the point that it did.

AK: Yeah I mean obviously it's very disappointing to see what was spoken about & to hear what was said, I think, yes it was certainly very disappointing what happened, but I think these two players would have learnt a lesson from all the things that happened around the talk show. They have been reprimanded and I am sure they will come back stronger. So that's a positive that they will come back stronger, but I think the other major issue is about educating the players and then knowing you know what is it, what kind of... you need some education and need some training. It's like any other profession, so cricketers also need that especially off the field and yes these players seem always are going from one match to the other and they hardly get to understand the outside world and they seem most of the time in a bubble, so it's important that they get the other perspective of the world and I think it's important that they get these kind of support in terms of educating the players. I am sure the both of them will come stronger from this experience and you know they need to be a lot more focused.

GK: You would almost imagine saying on the outside that the punishment's been served, isn't it almost? You would feel that, they have missed games, they had to stay out of the squad and now there would be no other purpose in another round of inquiry that leads to another round of suspensions?

AK: No, I don't think so, I think that's been done, it's important for them to be told and like I mentioned it needs to be a proper kind of a set up you know where you are training them with professionals coming in and telling them, and I think it's important that they get on with the game and refocus on what they can achieve, as individuals, as players.