India seemed to be in form with a settled side leading to the World Cup, but the 2-3 series loss to Australia at home has raised some questions with the middle-order batting in particular coming under the scanner. Former India captain Anil Kumble reflects on the series loss, and wears the selector's hat to pick his 15 for the World Cup.

GK: Hello and a very warm welcome to this CricketNext special. It was all going smoothly and to plan for India on the road to the World Cup and then suddenly there's been a stumble. Today to talk about that is former India captain, coach and brand ambassador for CricketNext, Anil Kumble. Thank you very much for your time. I want to begin by asking you the fan question first. Every Indian cricket fan is thinking 'right, this team is going all the way at the World Cup', and then suddenly this series happens. Should the fans be worried?

AK: No, not really. I don't think you can consider this series win or a loss in context to the World Cup because the World Cup is a totally different kettle of fish. It all depends on how you start off in the World Cup. This time the format is such where you play everyone and you get enough matches to get into the groove. You need to peak at the right time in the World Cup as well. So, I don't want to read too much into what happened in the recent series against Australia. But there are some questions that need to be answered, which I'm sure the team would be confident about. I don't see too many reasons for us to worry too much about the World Cup.

GK: Let me ask you some of the questions that have started doing the rounds. Suddenly there seems to be an air of the team being unsettled, especially in that middle order in particular. A lot of players have been brought in, a lot of players have been given opportunities but perhaps not long enough. Just from your vantage point, as someone who has been captain and coach, do you sense that this is the truth? Is there a little bit of an unsettled air about that middle order?

AK: Yeah, there is because if you look back at the last couple of years of success that the Indian team has had, it has been mainly due to the fact that the top-3 have performed consistently, and it still remains so. In a 50 over game, you want your top-3 to contribute. But what if they don't contribute? That's why we're discussing and debating our middle order. For me, I still believe MS Dhoni should bat at 4. (Numbers) 5,6,7 is something that you need to start thinking about and that's where I felt that there was too much chopping, changing and trying to figure out who will fit in into that 4, 5 or 6 in that middle order other than MS Dhoni. That to me has made it a little more unsettling for us, watching from outside.

I'm not really sure the Indian team believes that they're still a little unsure about that position. But in a World Cup you want everybody to contribute. What if the top-3 don't fire in an important game, say a semi-final or a final, then you need the back-ups to stand up and do it and that's where I believe that the middle order hasn't been given enough opportunities leading up to the World Cup and haven't been consistent with the players that have been selected in that middle order.

GK: Anil, where do you stand with this whole philosophy of experimenting? There are two schools of thought there: one, you must experiment on the road to the World Cup and not worry about results so much, and the converse argument is that if you experiment so much then you can have a situation of this kind when you're not quite sure what those experiments have led to. As coach, how would you have thought about it?

AK: See, the best part about the World Cup is that you have only 15 players. It's not like IPL where you have 25 or 30 in your squad and then suddenly you start thinking if things don't go your way in the first couple of matches, that I need to chop and change. So, that's the kind of consistency that I would've hoped leading up to the World Cup you would perhaps bring in. But India chose to experiment and I'm fine with the experiment but what I would've preferred was to look at a couple of batsmen and give them a slightly longer rope. For example, KL Rahul just got one opportunity, then (Ambati) Rayudu got very few opportunities and Vijay Shankar was floated up and down, he got a fairly decent run. Dinesh Karthik was never looked at, Manish Pandey was never looked at. Rishabh Pant also came in because MS Dhoni took a break in the last two games. So, yes, I would've probably looked at just three players and made sure that all three played all the five matches, so that you get some kind of a sense as to who you can depend on.




GK: One of the things that has been seen as a kind of a fix for this middle order is a theory that has actually been spoken off by the team management themselves, is to ask Virat Kohli actually to bat at 4 in that order and to break up that top-3 in a sense. Kohli himself says in press conferences that he's okay and his method doesn't change batting at 4. Would you consider something like that if you were making that decision?

AK: Not really, I mean Virat is so good a player that he can bat anywhere in the batting order. 1, 2, 3, 4, 5, wherever you want him to bat. But I think, ideally you'd want the top-3 to be finishing things off and that's what's been successful over the last couple of years for India, where you have Shikhar, Rohit or Virat, three of them performing consistently. So, I'd like to probably continue that and like I said, for me the top-4 will win you 70-80% of matches and ideally your top-4 need to have that quality and that's why I'm keen that someone like MS Dhoni bats at 4 and manages the middle order, rather than coming in where he has to not just manage the middle order but also keep up with the run chase, that's something I would want to see.

GK: One of the other talking points that has come to light - and a defeat tends to do that, you start thinking about scenarios. India won the World Cup in 2011 with a very strong middle order, Yuvraj at the peak of his game, Raina played very well, Dhoni had that great innings in the final. It doesn't seem to have that same quality with the likes of Rayudu, Vijay Shankar, Karthik if he comes in, Pant doesn't seem quite ready. Is that comparison fair to your mind?

AK: More than the quality, I think the number of matches that the middle order played consistently until the World Cup. Win or lose, I mean it doesn't really matter. Yes, you win a series, you lose a series. After this loss, I saw some report that said even before the last World Cup, India had lost a series prior to the World Cup. Even in 2003, we lost to New Zealand. So, losing and winning are two different things, I don't think you should worry too much about the result. But I think what really worries me is that there's not been consistent players playing in the middle order over the last say 10-12 matches. I think that's something that's a little bit of a concern and that's what India will have to address. The only way you can address this is at the World Cup, which is again a little bit of a worrying thought. So you're hoping not necessarily knowing fully well, hoping that the players you're going to pick in the World Cup, in that middle order, will perform for you right from day 1.

GK: I wanted to ask you about a couple of individuals who will be on the fringe of selection. Vijay Shankar I wanted to start with - got in during the circumstances because of the entire episode with Hardik. But seems to be in a situation where he's done everything that's been asked of him. Has he impressed you enough for you to be able to throw him just 8-9 matches old and into the World Cup?

AK: It's a tough situation to be in. I mean, like you said, he's done everything that is possible of someone like Vijay Shankar, who has been thrown in at the top of the order, he's got runs for you. The team's been in trouble and he's come in and played a cameo. He's bowled a difficult over, he can give you those couple of overs. I think he's done everything that you'd want to get a place into the playing 15 for the World Cup because you'd want these all-rounders. I'm sure Hardik will make it into the 15 for the World Cup. So, just in case you have a Hardik injured or you want to play both the all-rounders depending on the conditions. Like I said in one or two games, you could perhaps have a condition where it'll seem around because of rain or possible cloud cover. So, you may want to have the fourth bowling option as a fast bowler or a fifth bowling option as a fast bowler. So that's where probably someone like a Vijay Shankar will come into play.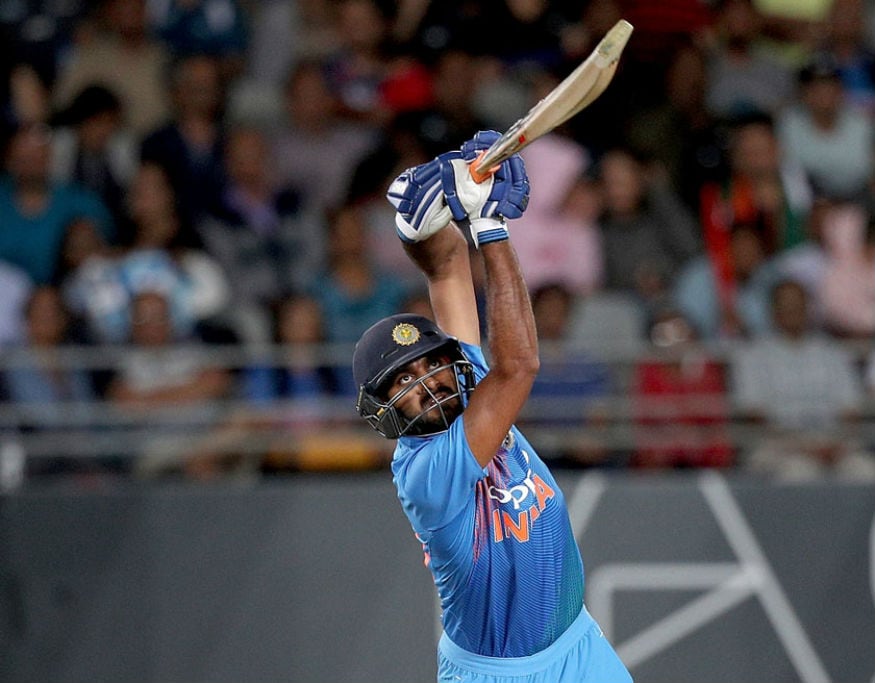 GK: Let me ask you about Jadeja as well. The last time he played One Day Cricket, you were coach and (it was a period with) all those troubles when the finger spinners went for runs and were removed from the setup. Now (he) comes back and suddenly becomes an option in certain conditions. How would you look at this scenario considering that there are two wicket-taking wrist spinners that you pick in this Indian squad?

AK: So my take would be...will you fill your team with all-rounders? I know he hasn't done too much with the bat to be considered an all-rounder especially...

GK: He hasn't had enough fifties since 2015!

AK: Yes, so it is a bit of a concern. You know with the kind of talent that he has. He should be consistently scoring those thirties for you. I think Bhuvi probably has done better than a Jaddu in One Day Cricket in terms of the batting opportunities both of them had got. So that is a bit disappointing but I think Jadeja as a spinner has certainly evolved in shorter formats. He used to probably bowled too quick in the overs that he got hit and then he would come back and probably be too defensive. Since the time he has made a comeback, he has done really well. And you can't take away his fielding. You know what he brings to the team. So yes, would you want a Hardik, Vijay Shankar and Jadeja in the team where you will play all three in the playing eleven or would you want to pick either you have Hardik for sure then Vijay Shankar or a Jadeja. This could be the debate that would be going on in the selectors' mind.

GK: One of the really interesting questions that has been doing the rounds, and I thought I would ask you this. That there have been talks that Virat Kohli as a captain is not quite as impactful and sorted as he is when MS Dhoni is a part of the playing eleven and keeping wickets behind the stumps. You would imagine that it is a natural thing to be a leader in the group being captain for so many years. What's your view Anil, I mean does MS Dhoni really in a sense just by being in the eleven help in many ways to take some of that captaincy burden off Kohli?

AK: It does, I mean it comes naturally to MS. He had been the captain for a long long time. He is behind the stumps so he reads the game better than anybody else. He obviously is in conversation with the bowler on the kind of lines that he need to bowl, the kind of pace that the bowlers need to bowl. And also with the field placing. I think Virat certainly depends a lot on MS Dhoni in One Day Cricket, for him to have those proper field placings. So that is something he probably had missed in the last two matches. And if you look at last 10 or 15 overs - the second half or the final powerplay Virat is generally manning the boundary. So yes, when MS is there he is on the boundary line and suddenly he had to man the last two overs and the last ten overs under pressure. So yes he certainly depends a lot on MS Dhoni.

GK: So he is a better captain when Dhoni is around?

AK: No, I think he is certainly more comfortable, rather saying better captain; he is probably a lot more comfortable when MS is behind the stumps and then the conversation between him and Virat definitely helps him make the right decisions.




GK: Would you think of making a decision like bringing someone who has not played One Day Cricket for a year? Like an Ajinkya Rahane back into the mix, just because he has got the experience and this is a World Cup.

AK: You would look at it. But my only concern is again... yes he can do two roles. He can play in the middle order or act as your reserve opener. But ideally I would have looked up at Ajinkya to play in a few games to just, I mean ideally you would have wanted it. If you are looking Ajinkya as someone who can be part of the World Cup then that message should have gone out much earlier, rather than saying, 'Hey you know what, we don't know, now we are looking up to you'. That's fine. I am sure as a senior player he understands the need for the team to fall back on someone like him. He would be an ideal candidate to play in the middle order. Since the middle order is not really settled, I would look at experience so either you would look at a Rahane or a Rayudu to be a part of that. Or a DInesh Karthik because these three had the experience of being part of the team for a long long time and you would want that experience to be in the World Cup.

GK: And they won't be intimidated by a tournament like World Cup as well.

AK: Yes that's the position you would want to take.

GK: The conundrum here is, Anil, that the World Cup doesn't begin in a week. There still is actually a big tournament for the players to go through. All of these players will be part of the Indian World Cup squad will be playing in the IPL. How would you approach it? Would you be wanting as team management for these players to get adequate rest?

AK: Yes, you would want to make sure that they get adequate rest. Because there are a lot of commitments during an IPL, you know you travel a lot between matches. You are cris-crossing the country. And with elections, I am sure there will be a lot of away matches than the home games. Ideally you would have seven home games and seven away. But now we don't know yet. Especially in the second part of the IPL towards closer to the World Cup. You might have to travel a lot more. Ideally you would want the bowlers especially to be bowling very very little at nets and make sure they get into whatever they need to get into their rhythm of bowling in a match. It is a tricky situation, you don't want too much of a break from the game and say cool off and then come back in. You would want them to be engaged. And ideally IPL teams will look at your key players - all of them whoever will be travelling for the World Cup are all key players for their respective teams. You would want them 100 percent in every match. So it will be a bit of a tough situation for franchise as well.

GK: One of the things Anil, Virat in fact interestingly mentioned and I wonder what your thought are, is he advised the players against getting into what he called bat habits. I am assuming its T20 habits because you are going into a World Cup scenario. That's a tough one again because you are playing a format and you are playing it over a month and a half, so for players to be ready for a World cup which is 50 overs while playing so much T20 cricket, you see that as a challenge?

AK: No I think you know, you just have to play that format and play the format to the best of what you can play because I don't know what he meant when he said bad habits. Probably in a T20 game you are constantly thinking of boundaries and then forcing things to happen whereas in a 50 over game you still have the time to consolidate and then get your team through. So, I mean it's a tough situation and I guess it depends on where the player plays in every franchise, what his respective roles are and I don't see that to be a concern. Ideally you would want to keep your fitness levels up to mark, you would want your rest levels to be up to mark. You would want your nutrition and diet whatever you are following needs to be up to mark and so does your skill level. So I think that's what he meant.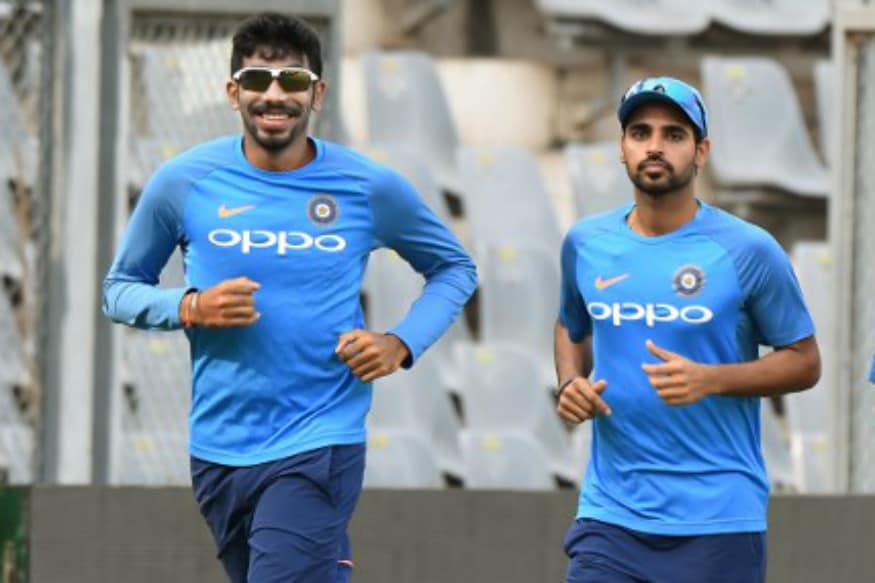 GK: Would you consider IPL form at all before naming that final 15? Would it come into your mind?

AK: Yeah it's a tough call. Not necessarily, ideally you would want to pick your 15 today and stick to that 15 irrespective of their form in the IPL because you are considering a selection of 15 World Cup players based on their performance over a period of time rather than their immediate form because in a T20 unless you are an opener you have time to certainly have some sort of a say in the game and the way you are going to control the game. As such I guess the openers have been settled. It's only the third opener that we are still perhaps debating as to who it could be in the World Cup. So in that sense, you know I don't see much coming out of the IPL, unless someone really excels with the ball. Then he could perhaps come into the playing 15, into the squad. Otherwise from a batting scenario, unlikely.

GK: So what we have done is actually to get Anil to play chairman of selectors, and he is the only member of this selection panel as well. So we thought we'll put him in the hot seat and actually get him, let's say India were going into the World Cup on this day, to pick a 15. So Anil go ahead, you have actually picked your 15 for us, please tell us who the 15 is if Anil Kumble were selecting it today?

AK: I'll go with the obvious 11, which I believe selects itself. Which is Rohit, Shikhar, Virat, MS, Dhoni, Kedar Jadhav, Hardik Pandya, Bhuvi, Chahal, Kuldeep, Bumrah, Shami. So this will be our 11. Not necessarily the playing 11 but then you know they will definitely be the 11 which will be a part of the 15. The 12, 13, 14, 15 is a challenge; I believe that it'll either be Vijay Shankar or Jadeja, one of them & from what you've seen of Vijay Shankar as a batsman I think he gets the nod. From a bowling perspective he still doesn't have the opportunity or I don't think you can trust him to bowl your 10 overs. So that's a bit of a challenge. So I would go with Vijay Shankar.

Then experience in the middle order, I will still back an Ambati Rayudu who can be your 13. 14 and 15 I would still want a fast bowler because it's a long World Cup and ideally in England going by what the team selections have been in the recent past, they have gone with only one spinner with Hardik and Jadeja. If Jadeja plays then it's fine, but then if Jadeja is not in the 15 then you can only play either Chahal or Kuldeep. So going by that the three fast bowlers Shami, Bumrah and Bhuvi need a back up. Hardik is there as your fourth fast bowler, so the back-up I mean, you know very few options because not many have been given the opportunity, Umesh Yadav is one, Khaleel is the other, I think Shardul Thakur played a couple of matches and he got injured, Siddarth Kaul played. So I think going by all of this Umesh is the seasoned, experienced guy but I would go with a Khaleel because he brings in the left arm seam option. Then you have the opener, do you need an opener? It's a bit of a debate you know - then the only option is a KL Rahul because I am surprised that someone like Mayank Agarwal was not even considered to be a part of the One Day format because he was someone who has done exceptionally well in domestic cricket and also in the Test matches that he played, he had a fantastic run. Prithvi Shaw is again coming back from an injury, we don't know where he is as an opener. So I won't pick KL Rahul as an opener, I would rather go with a middle order bat. Manish Pandey is again, I don't know why he didn't figure in any of the matches leading up to the World cup.

I would back a Rishabh Pant because he is young, he is talented, he can change the game on his day, so you would want an X factor & he can also give you a back up keeping option. So yes Dinesh Karthik's experience is there, he was again not picked in the recent series. So the experience of a Rayudu will remain and I think with new players you need to build the squad as well, so a Rishabh Pant and a Vijay Shankar.

GK: Alright, so there you have it, Anil Kumble has picked his 15 going to the World Cup. Let's see if the selectors agree with him. Still time for that selection to happen. Thank You so much Anil for your thoughts and looks like the team that you have picked is a pretty strong contender for the World Cup notwithstanding what happened in the series.

AK: Oh yes India will still remain a strong contender in the World Cup because the format is such where you have enough matches for you to get your team going. I think the team is capable of winning the World Cup and this team certainly has all the credentials.