GK: A 2-1 series win in Australia, historic series win for India, the first time they have won the Border-Gavaskar Trophy in Australia. I have got Anil Kumble joining me and a month or so ago we asked him the question, predict the scoreline of the series and he said 2-1. How did you know?

AK: (Laughs) I think that was pretty easy wasn't it? Everybody knew that India is going to beat Australia. Australia without David Warner & Steve Smith isn't the best of sides & I think credit to India. I mean India played exceptionally well, outplayed Australia in all the departments. I mean what was really impressive was the fast-bowling attack, really getting ahead of Australia. I mean, that's something that's unprecedented so obviously that was the important moment & of course batting. Cheteshwar Pujara, I am really happy for him, he has always been under the radar with all his performances in Test cricket. Today he receives due credit, which he should have for a long time but I am glad that he receives the credit that he richly deserves.

GK: Let me just begin by setting the stage of this conversation for you. From your point of view, having played in Australia, having captained against Australia, having played against such great Australian sides. Just for an Indian team to go & win a series in Australia after coming so close when you guys were playing, how significant is this moment?

AK: Yeah, it's massive. Beating Australia in Australia is very significant. Obviously, it will give a lot of confidence to not just the Indian team, but many other teams who travel to Australia, haven't been able to achieve that. So in that sense, the future cricketers from India traveling to Australia will always be proud of the fact that this particular team was the first one to beat Australia in Australia. I mean we've never achieved that. There were couple of times when it was very close, 2003/04 Australia drew the series & in 2007/08. There's always ifs & buts regarding the Sydney Test match, but otherwise we came pretty close but this team richly deserves all the credit for beating Australia.

GK: I wanted, in particular, to get your thoughts on the last two Test matches because this has happened before, India can lose a Test match in the middle of the series & then start to taper off very dramatically. The fact that after Perth they did as well with bat & ball in Melbourne & really again in Sydney, where if not for rain India were in a very good position to make this 3-1. What do you attribute this to? This ability to bounce from the defeat such as Perth?

AK: I think Perth was an aberration because I felt, we spoke about this as well, India should have played a spinner & that did not happen but otherwise in Melbourne, you know again Pujara stood out & I think Mayank, credit should be given to Mayank Agarwal as well. Who came in, has not played in Australia before, just walked into the team & made his presence felt. You know the opening stand, India has had some issues, especially in the first two Test matches. So Mayank Agarwal's contribution, both in Melbourne & of course in Sydney was important. We all know the importance of getting good starts & even Hanuma Vihari, although he did not get enough runs, he spent a lot of time. Killed the bowlers with the new ball & we've seen the Australian attack especially in the middle overs, other than Nathan Lyon, Nathan Lyon they were able to nullify at Melbourne. The first two Test matches, he got a lot of wickets & then Melbourne & in Sydney, he struggled to pick up wickets. That was the beauty about the Indian batting line-up. I think Mayank Agarwal at the top & of course Virat & Pujara at Melbourne & then of course Pujara across the series was exceptional.




GK: Anil there have been some talk around that had Smith & Warner been there, this series might have had a different outcome. Does it in any way take the sheen off the victory that Smith & Warner weren't available?

AK: I don't think it takes the sheen off the importance of these victories, however if you look at the statistics over the last couple of years, those two batsmen have majorly contributed to the batting line-up. In fact, almost 50% of Australia's score is scored by those two batsmen. So, it's a significant loss for Australia not to have Smith & Warner but that was something we all knew even before going to the series. It was not that they got injured before the series or something happened to them or one of was not able to play. They were banned for a good reason & everybody knew that they wouldn't be playing. But what really is disappointing is that, from an Australian perspective is that they don't have enough bench strength.

Even their bowling attack, although they are the best bowling attack, if you look at their names & what they have been able to achieve, they were pretty clueless. I think the Indians put them in such pressure that they did not come back with any other plan. I mean they kept bowling with the same plan throughout the last two Test matches especially & India were able to blunt their bowling attack, credit to the Indian batsmen for allowing or not allowing Australia to dominate, especially with their bowling attack. What I felt was, they did not have a plan B. I mean Australia never bowled any different to the way that India bowled. I mean if you look at the Sydney Test match, which was a flat wicket, credit to Virat & bowlers, they came up with different plans. They had 3-4 fielders on the on-side trying to make the batsmen play on the up & took a few catches like that off the fast bowlers. Whereas Australians just kept bowling back-of-the-length outside the off-stump. The ball was not swinging. Indian bowlers were able to swing the ball a lot more, whereas the Aussies struggled to get the ball to reverse-swing & they also kept bowling back-of-the-length, they never pitched it up, they never looked to attack the stump on flat wickets. That was something you know I was a little perplexed because they never came back with a different plan, they believed just by the sheer presence & the quality that they possess India will just crumble and that did not happen. Credit to the way the batsmen put up a fantastic performance, especially in Melbourne & Sydney.

GK: Anil I wanted to ask you this in particular from your point of view, having played cricket for all these years, captained India, coached India, been around Indian administration as well, just, the young Indian cricketer, we got a lot glimpses of that through this series, Mayank Agarwal, Hanuma Vihari, Kuldeep Yadav Rishabh Pant, Jaspreet Bumrah, they all seem to be very well prepared when they are thrown into that Test match arena. Is there a trend you are also noticing, is there a more well shaped Indian cricketer emerging ready for Test cricket?

AK: I think that's because of the system that is available here, IPL certainly puts every player under pressure, immense pressure, although it's totally different to Test cricket. The India A tours, I think all these cricketers that you have mentioned have spent enough time on India A tours & with Rahul Dravid, I think that makes a big difference as well. Going & playing in New Zealand, I mean Rishabh Pant played in England as well with the A team, performed there. You know he has been performing really well in First-Class cricket. He was the top player for Delhi in the IPL & Rishabh is fearless, we saw in Sydney getting a brilliant hundred. In all the matches he contributed with the bat, coming lower down the order & today's youngsters are not really stressed about the opposition or the bowlers & that's the beauty about the way they have been brought up.

And like you said, they seem to have completeness coming in to the international game. They don't they need a few matches to settle into international cricket. It seems as though they ready, especially someone like Bumrah, he has been brilliant. Last year if you looked at it, Bumrah was probably the best bowler in white ball cricket but today he is the leader of the pack in all three formats. I mean that's credit to Bumrah. That's credit to the way he thinks, he keeps it simple, he has too many variations but yet his length & line & the pace is relentless, inspite of whatever spell he is bowling. Whether it's the first second or the last spell, he is relentless, the pace just doesn't drop off & that's credit to his fitness levels & the way he has come back. Everybody thought that he wouldn't really be successful at the Test level when he first came on because of his weird action but that he has taken into his own advantage & he has bowled brilliantly.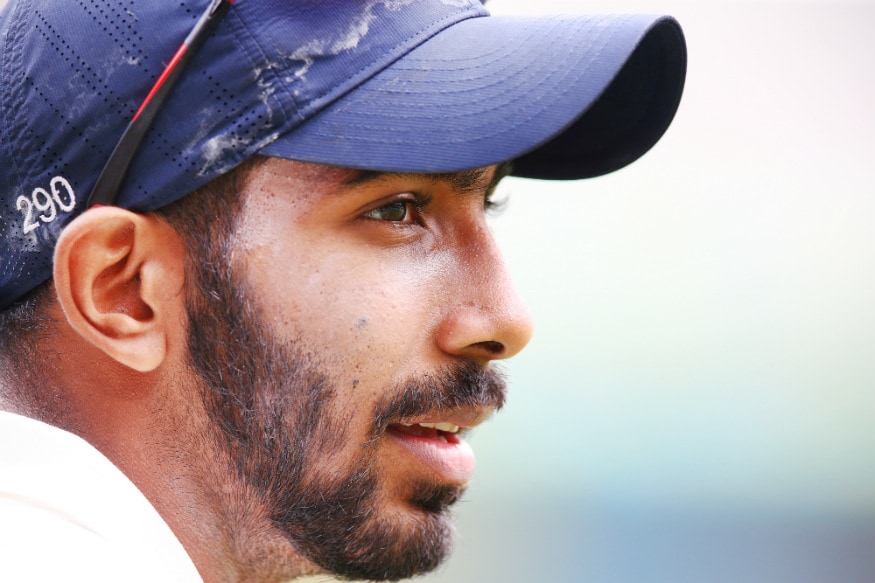 GK: Share some insight into Bumrah now that you are talking about him Anil. I know he has made his Test debut after you moved on as India coach. But when he was playing around you and you were watching and observing him emerge on the scene was he always the project for the coaching staff to make him graduate to the Test level. Because on the outside we thought, oh gosh it is a left field selection. But at the coaching staff level or at your level, was Bumrah always meant for Test cricket?

AK: Yes, of course I think he was always on the radar for being picked for Test cricket. He performed really well in domestic cricket. I mean the way he has bowled for Gujarat. He has picked up fifers. Whenever a bowler consistently picks up fifers even in a domestic game, then you know he has the mental capability of picking up a five-wicket haul. Because it is how batsman can score hundreds. You know how to get to a hundred, it is not just about your talent. It is not just about the skill. It is not about the various variations that you have. As a bowler, or if you are looking at a batsman it is not just about the strokes you have. It is also about how you construct and get to a hundred. Which really is an art and that is something that you need to learn and if you possess that, then you can replicate that at the international level.

And similarly, to a bowler as well. I mean Bumrah has showcased that at the domestic level and for him you can see he is planning his wickets and he is controlling the game and he knows when to bowl the ball. I think it is all about setting a batsman up and trying to get a wicket relentlessly coming in hard at the batsman and keeping the batsman really honest. And we saw that with his capabilities of executing what he is thinking as well, I mean that can only come if you have the confidence and if you also have the ability to shut out all the other thoughts when you are running in. Because at the end of the day, clarity of thought is extremely critical whether you are a batsman or a bowler or a captain. So that clarity of thought process is there in Bumrah and you can see that it is very evident.

GK: You touched on first-class cricket and you mentioned how Bumrah has got a good record in the Indian first-class cricket. In fact, that became a conversation throughout this series. Ironically there were question marks raised over Australia's first-class structure which everyone thought was the gold standard once. Now the talk is how the Indian first-class system seems to be providing this assembly line of players. Do you believe there are certain merits of this Indian first-class system that we are now starting to see the kind of players who are emerging?

AK: It is a combination of first-class cricket, graduating to the zonal level and also graduating to the 'A' team. I think that is the critical part and also most of these first-class players are a part of the IPL as well and they know there is so much competition if they don't improve their game or they don't improve the fitness standard and if they are not able to cope with the pleasures of playing day in and day out then they will fall by the way side. That realisation is there in every player who is playing cricket in India. And that to me is why all these players are pushing their fitness level one notch and they know they are competing with the best and it is a combination of all of that not just the domestic cricket or Ranji Trophy but then it is a combination of all of that. And the 'A' squad has certainly helped over the last few years. It's been there, it was there for a while. But there has been a lot more commitment from the board to make sure that 'A' team cricket has a couple or three series in a year. So, the opportunities are given. And then all these players can fulfil their potential.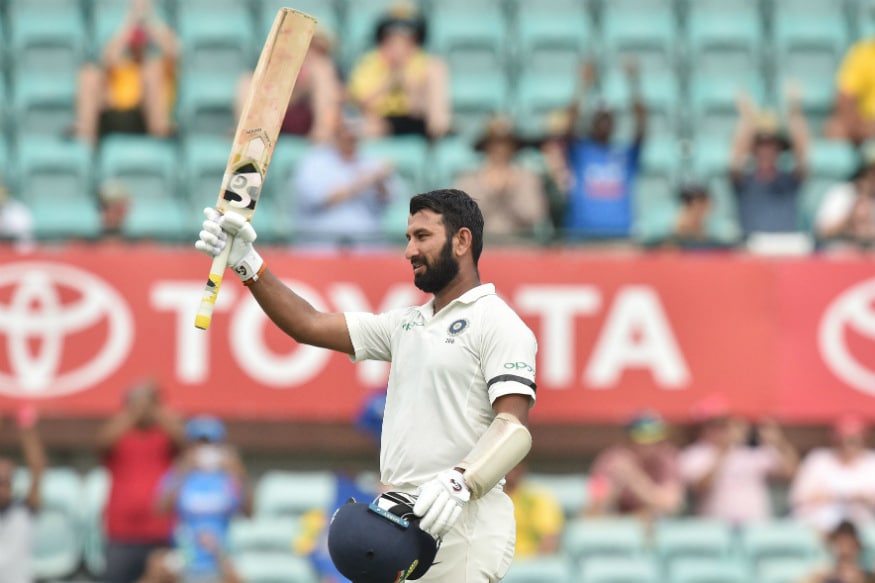 GK: Now before we finish Anil, I wanted to you to touch upon two or three of the individuals that stood out in the series, I know we have discussed Pujara extensively before but at the end of the series, three hundreds, the top run-getter, 500 plus runs. Has he in a sense brought back this form of Test match batting which was almost ridiculed in recent years?

AK: I am really happy for someone like Cheteshwar Pujara because he never got the credit. I mean if you look at all the victories in the last couple of years. Credit should be given to the captain Virat not just for being the captain but also what he has done with the bat. But similarly, Pujara's contribution has been not close to Virat but as close to Virat as possible. And he has been exceptional as a batsman. Just because he is not flamboyant and he plays only one format of the game, people tend to forget his contribution. And Test cricket is all about doing the boring things repeatedly whether you are a bowler whether you are a batsman. I think that is what Pujara exemplifies and he has shown that with the technique he has and whatever limitations he may have, he plays within that and he plays it with determination and a lot of patience and then he doesn't worry about strike rates. I know there are a lot of people still talking about strike rates, hopefully after this performance of Pujara everybody will shut up talking about the strike rates because it is not about the strike rates, it is about getting the runs doing the job for the team, that is exactly what Pujara does.

GK: We got a glimpse of Kuldeep Yadav in this Test match only got an opportunity because Ashwin wasn't available and this is something you mentioned as well earlier that you believed that for a moment he is the second spinner in the playing eleven and not the first one. But having seen him employ all of his tricks, do you believe he is making a rapid progress as a Test match prospect?

AK: He is already a Test match prospect. Don't forget the contributions that he has made in Test match cricket in the limited opportunities that he has been given. He will only grow as a player. He is very young. He is very confident and he has the skills to deceive the batsmen. Because it is not easy to pick him and he is unusual because he is left-arm unorthodox and that is not something you play regularly even in the nets let alone in the match so he is one rare commodity that you have and he has the confidence, I mean even in his debut Test match when David Warner was batting on 60 or 70 and when he came onto bowl, Australia were 130/1 or something like that, he had the mid-off, mid-on up. And it was his debut Test match.

So, you know he has the confidence that I can get any batsman out. I think that is the confidence that you need as a bowler and the more he plays the better he will get. I am really happy for Kuldeep Yadav as he was able to pick up a fifer in Sydney. And that will give him a lot of confidence. And yes, he can graduate to be the lead spinner but at the moment I think he is been doing a great job. You don't want to put so much pressure on a young spinner. He is just developing you know let him be. Let him have the cushion of having a senior spinner at the other end. That is exactly what I meant when I said that if you are playing just one spinner will you throw the ball at Kuldeep. It may add too much pressure on Kuldeep especially in the second innings. But he is capable of handling that pressure. But for the moment, with the quality of Jadeja and Ashwin who he has as the other two spinners in the team, it is better off having them at the other end.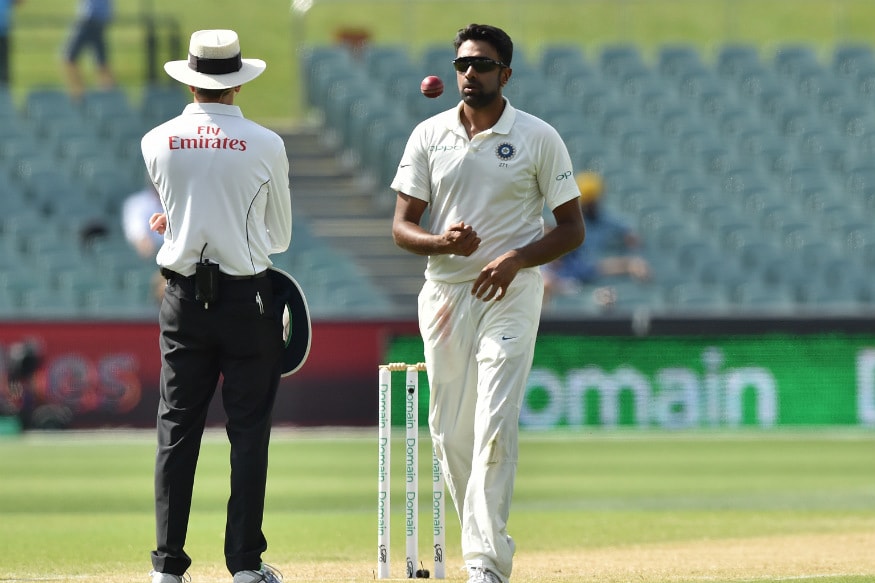 GK: Does Ashwin concern you at all Anil, considering that he missed three Test matches here. There seems to be an issue with the injuries. There was a problem in England as well. Are you sensing there too many injury concerns? Is that concerning you at all?

AK: Yes, it is a concern, a serious concern. Because he doesn't play the white ball format for India. It has been close to two years he hasn't played T20 or One Day Internationals. So, it is a bit of a concern. You know he still is in his early thirties and it is a bit of a concern where he has not been able to complete a series. Although he would probably be picked on form or class that he would play all the matches but unfortunately because of injury even in England he had an injury and here in the first Test match he performed really well but he wasn't able to go through the series. So, it is a bit of a concern. That is something he needs to address.

GK: One other player I want you to really touch upon is KL Rahul. Because he seemed to have entered in some sort of funk? I know you asked him to be left out of the Melbourne Test match. He was then brought back because of combination issues. Didn't look right in the first innings he played as well what's your assessment?

AK: He needs time in the middle. Every batsman has been through this you know this phase where he is really not scoring the runs or struggling to score the runs but really looking good in the nets. I think people have been through that. It is just that KL Rahul has been inconsistent. And he gets a brilliant hundred and then in the next series he struggles and then he gets a brilliant hundred and then again, he struggles. So, the inconsistency is something that is bothering me and I am sure bothering the team and everybody else who know what KL Rahul's potential is. I mean we have seen that you know right throughout his career, what he can do when he is on song be it whatever format whether it is Test or ODI or even T20s. So, I am keen that he comes back and plays the longer format for a little while gets his form back in and then go out there and play. Because Prithvi Shaw will be back, Mayank has done exceptionally well in the two chances he got. So, KL Rahul will have to perform and get runs for the good of Indian cricket. Because he is an exceptional talent. And you don't want to lose out on a talent like KL Rahul because of non-performance in one series.




GK: And once again from your vantage point just observing Virat Kohli as a captain in South Africa, England and now in Australia do you believe there is definite progress been made just tactically and emotionally how he is handling himself as the leader of the pack?

AK: Yes absolutely. I think he has made a lot of progress. You know we saw even in England we saw glimpses of some of the selections that we felt could have been different. In Australia, he has been spot on. Yes, Perth because of the injury concerns of whatever it was. But otherwise his tactical field placements and we saw that in Sydney where there was a different set of field. Although India had scored 600 plus runs there was only one slip but a couple of shot mid wickets, short square legs, a deep square leg and then trying to bowl fuller and make the batsmen play those shots. So that's how I think Labuschagne got out and that is something is evident and now he is wanting to believe that he can set different fields and that is something you want a captain to be doing. And I think that is very encouraging for Indian cricket that he is been able to you know whatever mistakes was made in England and South Africa. The team not just him but the team overall has been able to manage not to do that in Australia.

GK: So, Anil just as a final thought, on this overall, having looked at India play South Africa, England develop through and get through to this victory in Australia. Do you believe the set-up, the players, the quality that is available that India are now in phase where they can dominate Test cricket home and away going forward?

AK: Yeah, I believe that. Even two years ago. I said the same thing. I felt that this team certainly has the ability to dominate the world cricket for the next five or six years. Because the kind of quality that you have especially with the bowling attack. I mean you always look at the bowling attack. You look at the top three, top four batsmen. If you have that quality and then with Rishabh Pant coming in as a batsman who can change the complexion of the game with his batting and as a young talent in the middle. You have everything in this squad, you have an all-rounder in Hardik Pandya, you have three spinners, world class spinners all three different and then you have Pujara, Virat. Ajinkya was a bit of a disappointment in the series. He had some wonderful starts, couldn't convert it, the openers again with Mayank Agarwal and Prithvi Shaw. The two youngsters have shown a lot of ability, KL Rahul I am sure will come back into form and then you have Rohit Sharma and the battery of fast bowlers. I mean India had never had such a buffet of fast bowlers to choose from and there are people who still are waiting in the wings. So yes, considering all of these, I think India is now there to start dominating world cricket for the next whatever years. Because after Australia you have all the home matches but South Africa and England were quite challenging for India. So, I like I mentioned whatever transpired there they have been able to put that behind and not commit the same mistakes in Australia and that's why they were successful.