Ahead of the third Test of the Border-Gavaskar Trophy in Melbourne, the Indian team management has several headaches to overcome before finalising their playing XI. Some players such as key spinners R Ashwin and Ravindra Jadeja are battling injury while others such as openers K L Rahul and Murali Vijay are in wretched form. In this extensive interview ahead of the game, former India captain and coach Anil Kumble reflects on the options in front of the think-tank as they attempt to hit back after the loss in Perth that allowed Australia to level the series 1-1.

Gaurav Kalra: It's all to play for in Melbourne. I am so privileged to joined by the brand ambassador of CricketNext Anil Kumble. Before we look ahead, let's look back. First let me put you in a spot with a Yes or No question. If you were in charge, would an Indian eleven ever play without a spinner?


Anil Kumble: Not really, I think you need a spinner. You need the combination, because you need a bowling attack which can bowl in all conditions. Because at the start of the game, unless it is a green top, unless you know that when you bowl you are going to dismiss the opposition in less than a day. Then you take a chance with four seamers. When you know that the wicket is going to remain like that throughout the Test match, then there is a possibility that you look at four fast bowlers otherwise you will always need a spinner. Also look at the opposition as well. You know as an opposition, Australia hasn't always had good results with good spinner and India has some fantastic spinners. When you look at the opposition, no matter what the pitch is, you know when Australia has struggled with spin especially with this team there is not much depth in their batting line up, you know with the Aussies you would always have a spinner in your team.

GK: Let me give you a converse view Anil that has been expressed that Ashwin would have played, had he been available and Jadeja what we are now hearing wasn't completely fit. As a result, India probably didn't have the option of fielding a front-line spinner unless it had to be Kuldeep Yadav. Would you have gone for that option? Had Ashwin and Jadeja not been available and only Kuldeep was?

AK: No, if both of them were not available then you didn't have a choice but to go with four fast bowlers because Kuldeep requires another spinner at the other end. I believe that Kuldeep requires that because he is still young and being the lead spinner is too much of a risk, but ideally you would want someone like a Jadeja or an Ashwin at the other end when Kuldeep is playing but I think Jaddu was fielding on couple of days in Perth Test so I am not sure what the extent of injury was.

GK: Anil, before we look ahead just one other thing and you can throw light on this issue as a former international player, coach and a captain yourself how is it that professional cricketers, team managements, end up misreading conditions. We saw this happen at Lord's as well when India played a couple of spinners on what was a wicket clearly favouring the fast bowlers and now it has happened at Perth as well where India didn't play a spinner. How can this kind of thing happen?

AK: It is very difficult for me to judge from this far but you know generally you try and plug all options. When you pick a team, when you pick up a playing eleven, try and take the skills of players who can probably contribute irrespective of what the conditions are, number one. Number two, if the conditions do deteriorate, do help the spinners, then you need that option. In this current cricket team, you know when I played there was Sachin Tendulkar who could bowl and pick up wickets. Virender Sehwag could run in and bowl spin. Whereas in this team, there is no one other than Hanuma Vihari and he is also part-timer. I mean he also not like a Virender Sehwag or for that matter Sachin Tendulkar who could bowl spin. So in that kind of a scenario, I am surprised that India went without a spinner.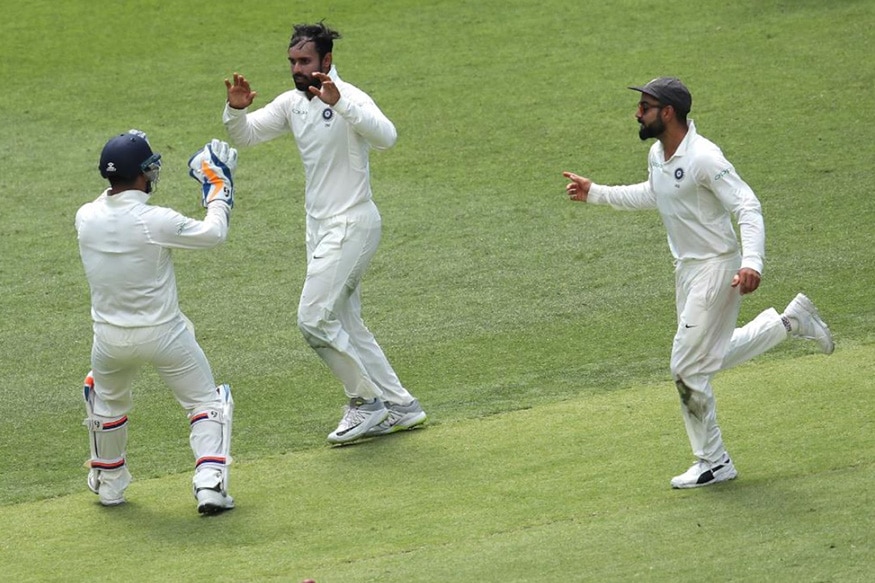 Hanuma Vihari celebrates after picking a wicket, (Twitter/ICC)

GK:Would you go as far as describing it as a blunder?

AK: No, I think like I said if both the spinners have been injured, then you didn't have an option. Then you would have preferred to say that upfront rather than now. That I don't know why the team management didn't mention Jaddu's injury but you know having said that, I have been through shoulder issues and I have taken injections on my shoulder. It does take a little bit of time to settle down but when it is settling down, the last thing I want to be doing is throwing from the deep. That is something I wouldn't want to do if my shoulder is settling down from an injection.

GK: Let's look ahead now, Anil. Quite clearly, it would be very difficult to field an Indian XI that opens with Vijay and Rahul looking at what happened in the first two Test matches?

AK: Yes it is unfortunate, I mean we know what the potential of KL Rahul is .Unfortunately he hasn't turned that into a performance, I mean consistent performances. Last year he was really good in terms of contributing to the Test matches as well. He had some big hundreds but unfortunately he has fallen behind the way side, I think it is just not his technique that he is probably doubting at the moment but also his mind. I think will be good to give him a break and perhaps make him play the longer format in domestic cricket and that is a good option for Rahul. I don't think you would be going with Rahul with this kind of mindset. I believe that Mayank Agarwal has done exceptionally well in domestic cricket, he has flown in, give him an opportunity, straight in.

GK: I just want to stay on at Rahul discussion with you. Let's talk about technical flaws have seems to have crept up in his game, he has got out bowled and LBW a lot. Anil, if you are watching this is as a coach, what would you be looking at specifically, why does that happen to a top-order batsman consistently?

AK: I can only think of two things, I have not been a batsman who has scored a lot of runs and if you look at that from a technical aspect. You know all I can think of is probably he has all these insecurities about not doing well in the recent past, those gremlins are all in your mind, you are constantly thinking about when is my big innings coming through, maybe those thoughts are in your mind and you are not watching the ball as closely enough from the hand. Any batsman whether you are a top-order batsman, or a lower order batsman or a bowler who can just hang on. you need to just watch the ball really really closely from the bowler's hand. If you are not picking from there then you are slightly fraction of a second late. That we know, when the ball is being hurled at you at literally 145 to 150 KMPH you don't have a chance to even put the bat maybe that's why he is missing the ball and getting bowled.

GK: So, your point of view is Rahul needs a break but what about Murali Vijay? There has been some thought that India needs to be radical with their thought process here maybe look at someone like a Vihari or who has shown some good technique and is a top order batsman in domestic cricket. Maybe he also becomes an opening option with Mayank Agarwal? Would you like something that to happen or stay with Vijay?

AK: See, Murali Vijay showed a lot of character in the second innings at Perth. He scored 20, he looked solid, looked comfortable. Maybe I am tempted to go with a Murali Vijay but if you look at the last 15 Test matches that Murali Vijay has been part of he just had one century and that too against Afghanistan. So in that sense...and it is also just not about the openers here you also need to think about the combination. You need to play the five bowlers, because we have seen MCG last year was a flat deck when Australia played England. If it is going to be similar and we have seen that fast bowlers have done an exceptional job in the last two Test matches both in Adelaide and Perth where you didn't have the time to recoup.

So, India have had about a week off after the Perth Test match going into MCG. Do you still want to go with four bowlers, maybe one spinner and three fast bowlers, would you want to do that? Or would you want to have five bowlers maybe two spinners and three fast bowlers. If you are doing that, then your combination at the top really changes and we have seen the openers in this series have not really contributed so in-fact you would look at this opportunity perhaps looking at Hanuma Vihari opening the batting. And I have been really impressed with his temperament, his skill and his ability with the defence and his technique looks very solid, he looks composed, he doesn't get rattled by the situation nor with the faster bowlers really bowling quick so I think he has it in him to be possibly be looked as a makeshift opener.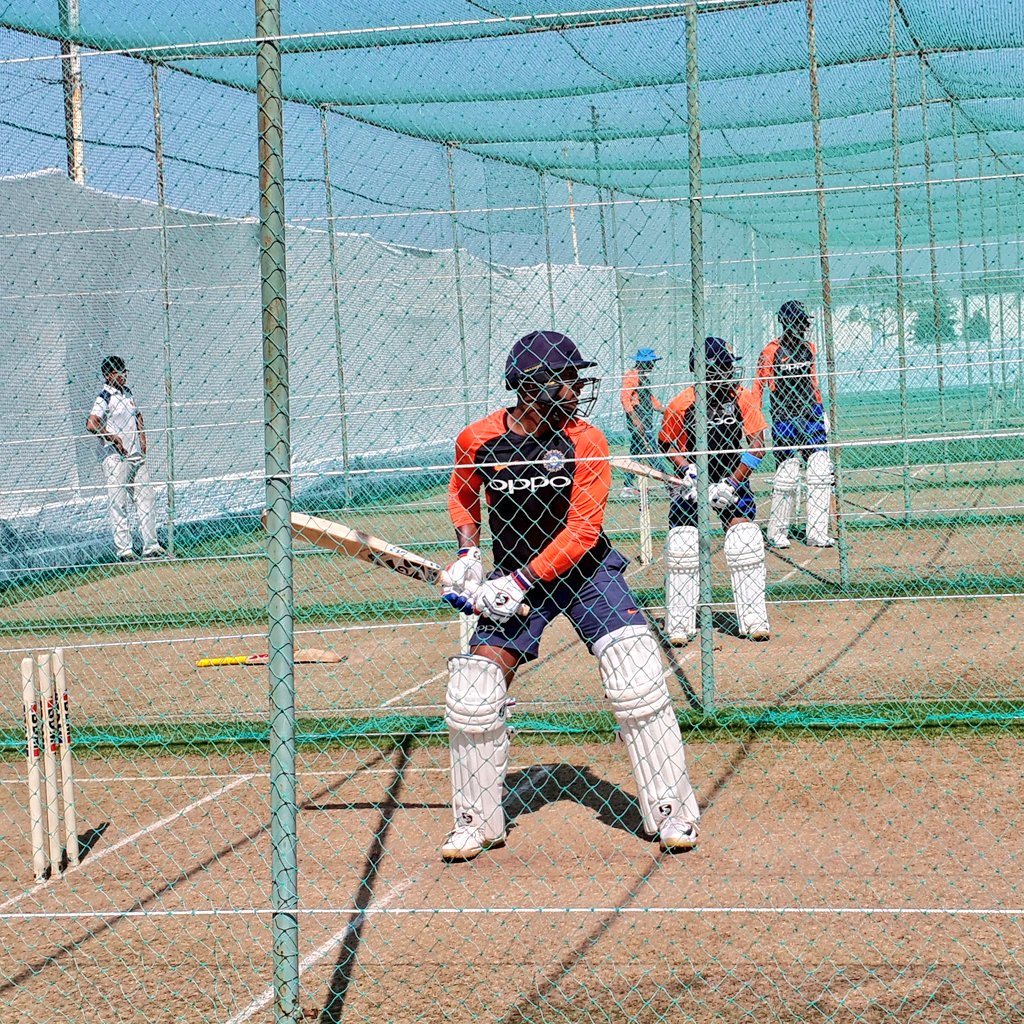 Mayank Agarwal takes guard during the nets session. (Twitter/ BCCI)

GK: So, let me confirm this, you are OK Anil if the decision is made to open with Hanuma Vihari and Mayank Agarwal in Melbourne?

AK: I am ok with that but there is also another option. Whether you want to look at Parthiv Patel to open the batting and keep wickets that will mean Rishabh Pant who has done really well behind the stumps and also contributed well at the lower middle order. So would you want to do that, or would you push a Hanuma Vihari at the top? So that is the call you would want to take. But going by if you wanna keep Rishabh Pant who has done well, who is a youngster and is learning and doing well, he is the future. So perhaps you would still like to keep Rishabh Pant and probably push Hanuma Vihari up the order.

GK: One other selection call that is needed to be made is about Hardik Pandya. He has played one Ranji game which was a trial of sort for the management to get a sense of where he is at? Again, for someone who is making a decision of this kind, would you throw him in a Test match of this importance straight away give that the game time he has had of late?

AK: See, the only option you would consider a Hardik Pandya is if you are looking at him as your fourth fast bowler in a five-man bowling attack. That is your only option. If he is your third fast bowler then I won't consider Hardik Pandya because he has had too little time. You would rather go with two spinners. If both Ashwin and Jadeja are fit. Then perhaps both of them or Jadeja has still not recovered or Ashwin has recovered. Then maybe throw in a Kuldeep there. We know Kuldeep has really troubled the Aussies in the one Test match that he has played against them. And also against the Australia in the One Day series.

So, if it is a flat deck, it may be worth having someone as Kuldeep at the other end. So, I would definitely look at the five-bowler theory because the fast bowlers have really done the hard work and bowled really well, they have been relentless in the last two Test matches. And it has been 100 overs because in both these Test matches, the bowling attack has bowled 100 overs. So it's not easy to come back into an important Test match with very limited rest, coming in with three fast bowlers and one spinner. So, I would prefer to have the fourth option whether you want to go with a spinner or whether you want to go with Hardik Pandya. Both Jadeja and Hardik Pandya would give you enough to bat as well but probably Jadeja will give you more with the ball. Especially in the second innings.

GK: The middle order has a more settled feel to it. Rahane has got some runs, Kohli got a lovely hundred at Perth. Pujara got a hundred in Adelaide. I wanted you to touch upon Rahane is particular. Do you think something has gone missing a little bit from his game? There was a time when he was so reliable and made big hundreds. Seems to get starts and get out to very un-Rahane like shots. What are your observations from looking at a distance Anil?

AK: He is a quality player. That's why I don't want to tamper with the middle order. Pujara has to bat three, Kohli has to bat four, and then Rahane at five. Because there will be a temptation if you are looking at Pujara moving up the order to open the batting. Something you even have to consider. So, yes Rahane has done well, he has got good starts, he has had a couple of fifties, but somehow I get that feeling that he has in it mind that he has to be really aggressive and he is a stroke maker. I mean he is a stroke player. He plays his shots, and once he is set he is a wonderful player to watch. He just needs to relax and maybe just postpone that thought.

You know every time, you are in a hurry, for some reason probably he believes that he needs to be aggressive in the middle order and get the game moving. Maybe that is his thought process, especially when the spinner comes on. So, I think it is important in that point of time. It happens as a bowler as well, when you know you are really bowling well and that wicket is helping you. You start thinking of too many variations. And when you are thinking of too many variations as a bowler that one thing that you tell yourself is to postpone that thought by a ball, and that probably applies to batsman as well. When you are thinking too much that I need to play shots here, I need to be hitting boundaries, it is a good thing to just pause and say 'let's just think about in the next ball rather than just this ball,' I think this thing will certainly help him. He is a quality player. He has shown us in the past that how he can build on his innings and get those hundreds. India needs him to get those hundreds in the middle order.

GK: Anil, again with your vantage point and having worked with the players, this year Virat Kohli has taken his batting to another level in terms of the tough runs he scored this year in South Africa, in England and now this hundred at Perth. What's your assessment of him as a batsman? Do you sense that he is at the peak of his powers, as just pure in Test match batting?

AK: Absolutely, I mean the one thing that you have to tell when you look at his career. That in each game, he not only improved his skill level, but he has taken it to the next level. Irrespective of the conditions but also mentally he is under control everything that is happening around. He has the ability to take his team around with his batting. He has matured and you can see it. The way he controls the game, I mean he doesn't play too many loose shots. He doesn't look to hit in the air. I mean when is batting with the lower order. You know he controls the game and you know if he crosses the 20, 30 mark you know that he got to take the hundred.

That has been the beauty the way Virat has done it in the last couple of years. He has been able to convert the starts and make a big score, and that's something I would like to think that a Rahane, someone like an opening batsman who haven't really done well need to learn from. I mean they had a good start. Murali Vijay had a great start, he scored 20, he struggled really hard, he fought hard to get that 20. But he wasn't able to convert it into a big score. But someone like a Virat was able to do so consistently and made sure he that he puts his team in a good position. And that we have seen is not just because of skill level but also the kind of mental ability that he has. by controlling all the distractions he was able to chanelise and made sure he is watching the ball to make sure he is doing all the right things on the pitch.

GK: Let me ask you the question which has always elicits the headline then. Are you seeing shades of great Sachin Tendulkar in Virat Kohli already then?

AK: (Laughs) I think you can't compare two people. It was a different era, I don't think we need to compare. But he is certainly a great player in terms of numbers, Virat already has already 60 international hundreds, in such a short span of time, he is hungry we know he is extremely fit, and when he gets the opportunity he makes the best of it. And he makes it count. I think that is the ability Virat has had. And I don't think we should start comparing. He is a great player of the modern era. So let us just accept that and help him you know make him go out there and do his job for the team. Because it is just not about Virat, if you have to win a series it is also about the other players who are contributing and making sure that the team gets to a position of strength. We have seen that Virat has been consistently performing but so has Cheteshwar Pujara consistently performing. And I did say before the start of the series, yes with these two performing you can win a match. For you to win the series you want other players to consistently perform as well. And probably this is the time that the others lift their game, and perform for India to win this match and also win the series.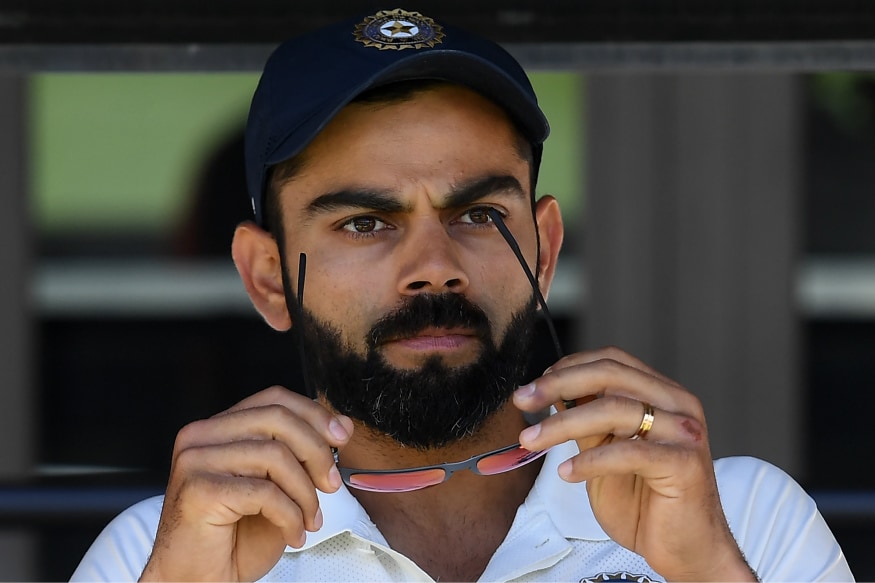 GK: Let me ask you a little bit about the Australians, Anil we did speak before the series and after the first match as well, and you were saying that you would expect a fight from Australia. Were you impressed that how feisty they were in this Test match. Not any exceptional performance with the bat, but they all came together and really produced a hard-working performance to win the Test match.

AK: Yes they did, we all know that Australia irrespective of the quality of the team or the opposition will come hard and probably the venue helped as well. It was the first Test in Perth and not just that particular ground. Perth in itself, has a huge legacy in Australia winning and really destroying the opposition. So maybe that jeered them up and certainly help them come together. There batting was a far better, they had control, they let the ball go, otherwise if you look at Adelaide, all their batsmen came and they made it look like that they are in a bit of hurry to get those runs. So they took their time and once you have a good opening partnership. That's what Finch managed. I mean although it wasn't a big partnership, but they had that opening partnership. Because that is very critical as well. Because when you fighting against a team which has high-quality opening bowlers, you need to get through that first session without losing too many wickets, that's what Australia did. And that's what exactly India were haven't able to do. If they can do that against Australia then they will be one up. The openers are the key, Australia will be certainly again if they want to go past India in Melbourne they will have to make sure they get a decent partnership at the start of the game.

GK: Now as one of the leading lights of the club, perhaps amongst the most eminent members of the spin bowler's club, what is your assessment of Nathan Lyon?

AK: He is a fantastic spinner. He puts a lot of revolution on the ball, the ball dips. His line is impeccable to the right-handers he has the advantage of a Mitchell Starc bowling over the stumps, and then creating some sort of a rough, not necessarily he gets a lot of wickets from the rough. But that certainly puts a doubt in batsmen's mind, to play that ball or go for it. And he has been brilliant and from there he has the ability to take the ball on straight on and the ability to spin it from there. And the advantage Lyon has over the Indian batsman is because the openers are having a great start. The batsman and the middle order is always under pressure whenever he comes onto bowl. It is a bit different that's why I am a bit disappointed that Murali Vijay wasn't able to convert that twenty and get onto a big score. He has the ability to take the spinners on, he is a good player. And he is an old-fashioned opening batsman who gets through the tougher part of the new ball and then goes after the spinners which he wasn't able to. And that was the reason he was able to settle into a good line, good rhythm, because the Indian batsman were not able to take the Nathan Lyon on but high quality he has been consistently performing and everybody felt it would be Mitchell Starc, Pat Cummins and Josh Hazlewood who would be the top wicket takers. But after the first two Tests, it is Nathan Lyon. It wasn't expected but credit to Nathan Lyon.

GK: And that leads me to another narrative, India's batsmen against the spin bowling. There is some sort of frailty there. Is that something to do with domestic cricket, is that something to do with technique skills or how the modern game is evolving?

AK: Modern day players are constantly looking to attack the spinners. I mean as a bowler, you know, you are setting field, with a little bit of in-out field. You know as a spinner. So you don't get too many boundaries, and the modern day batsman is probably doesn't have the mindset, to play the waiting game, and then say OK, let me take a single, let me milk a spinner, rather than looking to hit the boundaries. The other factor is that is probably playing a key role is not enough international players play domestic cricket. You know when you play domestic cricket in the Ranji Trophy to come across as a minimum of two spinners, and you are constantly challenging to take the spinners on tough wickets. The wickets will be spinning there are times when there is a lot of rough, under prepared pitches, and those kind of opportunities and challenges one faces. So that's why the Hanuma Viharis and the Cheteshwar Pujaras and to an extent Murali Vijay are really good playing spin because they play Ranji Trophies at certain times before the international Test matches so in that sense a combination of both. I think it is important for international players to play domestic cricket when the opportunity arises.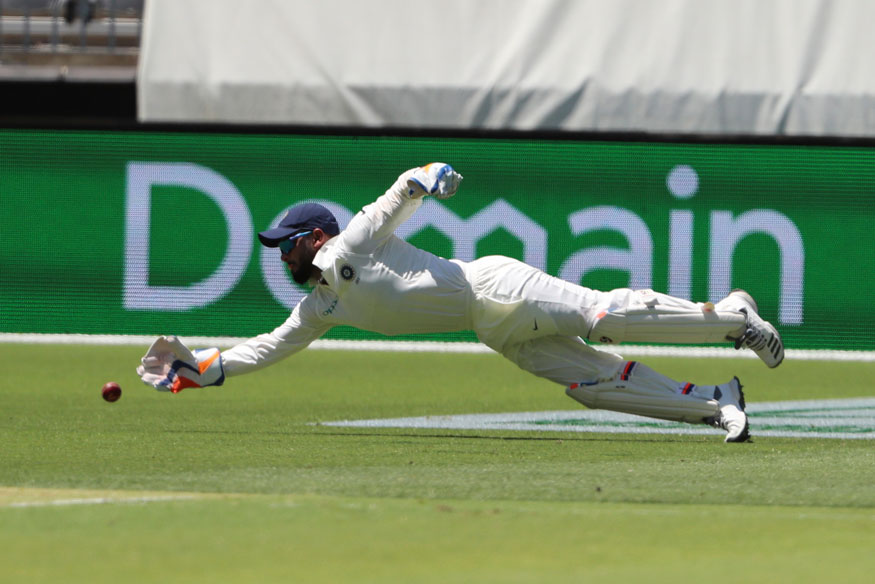 India's Rishabh Pant dives for a ball hit by Australia's Marcus Harris. (Image: AP)

GK: Before we finish Anil, I just wanted your thought on one aspect of the broadcast which has caught a lot of attention? The stumps mic has been turned on and the players are being heard. We have heard a lot of Rishabh Pant of late. As a player, a coach and someone who dabbles in broadcasting too, what's your take on this, should this be permitted?

AK: I think it is a debate which the broadcasters are currently on. I think as a player you are oblivious to all of this. You don't care who is looking at you, you don't know where the stump mic is. I think this will be discussed in the cricket committee meeting and I mean it is debatable. There are times when you wouldn't want what players say in a family room. And there are times when players get frustrated and say things on the field but then again when it is there it is also entertaining. There are times when there is a little bit of banter going on in the professional sports. It is the balance that one needs to look at. And I am sure it will work out there will be a balance in bringing these two homes of the viewers together. I am sure it will have its initial discussion and discourse. But eventually there will be a balance.

GK: I am sure the audience would have enjoyed what Anil Kumble had to say when a catch was dropped off his bowling but you escaped that time Anil?

AK: (Laughs) I think those were heard enough by my colleagues. They keep talking about it whenever we meet even now when we have discussion about our times of playing, so I guess it is common knowledge now I had a bit of a go on my players as well not necessarily in explicit languages but I showed my frustration.

GK: Assuming all are fit, pick a playing eleven for Melbourne, Anil?

AK: I would certainly have Mayank Agarwal in the eleven, I think it is nice to get a youngster, kind of energy that you need, we have seen Hanuma Vihari perform, we have seen Kuldeep Yadav perform, we have seen Rishabh Pant perform then why not have Mayank Agarwal in the mix, then the challenge, because I need five bowlers, because the fast bowlers are tired you won't go with any other fast bowlers to be playing so it would be Shami, Bumrah and Ishant these three fast bowlers need backing up, two spinners I would go with experience, Ashwin and Jadeja both can bat as well. So those are you bottom five. So you will go with Hanuma Vihari, try and push him up the order. And then have Pujara, Virat and Ajinkya and Rishabh Pant as your wicket-keeper.

GK: Sticking to 2-1 as far as your prediction for the series is concerned?

AK: Yes, sticking to 2-1, because I think India still has a chance, you know to build on the first two Test matches. Second Test match the combination was a bit of lopsided, batting specially the lower order was fragile, So that is something that they need to plug in. If they do all of that India still has the upper hand. I mean the quality is still with India, Australia batting hasn't look formidable but the challenge is that India has given Australia a little bit of a foot in the door and the challenge is whether Australia will get in or India close the door, we will have to wait and see.