India vs Pakistan | EXCLUSIVE: India Favourites But Need to be Wary of Pakistan: Kumble
Updated: June 15, 2019, 4:00 PM IST
Every time India plays Pakistan, the cricket world sits up and takes notice. And when the teams clash in a World Cup, the anticipation reaches fever pitch. So, what is it like for the players involved in the contest? Former India captain Anil Kumble, who played three World Cup matches against Pakistan, reflects on those memories and on how he sees the clash on Sunday unfolding between the arch rivals.
GK: Can you talk to us Anil, first of all, before we actually talk about this game a little bit, from the perspective of an Indian cricketer. We often hear in press conferences, 'oh it's just another cricket game, we'd like to treat it as just another game'. But now you're an ex-cricketer, is it just another game?
AK: It is just another game. It's just that, you know, the things surrounding the match itself get so hyped up and it can be certainly intimidating for any player. But having said that, India-Pakistan always brings out the best in you as a player, as a team, you want to win the game, there's lot of talk before you go off on a World Cup campaign that aap kuch bhi kariye, Ind-Pakistan, India jeetna hai, baaki sab joh bhi hai aap chod deejiye. (Whatever else happens, you have to beat Pakistan.) So, there is a lot of importance given to an India-Pakistan game and as a player you're aware of it. So how much you can keep that out of your system when you're walking into the field will depend on each player. But as a team overall, yes there is some sort of pressure on India when they play Pakistan.
GK: In fact, Virat Kohli after the last game, made a reference to exactly this. He said some of us are used to this, we've played a bit against Pakistan, but for the guys who are experiencing this for the first time it might be intimidating. Is that something you share?
AK: It is. It is certainly intimidating for people who are coming in for the first time and especially in a World Cup. But if you look back at history, India has always beaten Pakistan in a World Cup game and this game is not going to be a knockout match. It's not a do or die. I mean it's not like a semi-final or quarter-final where if you lose, you're out of the world cup. So, that's one thing you can look at in a way that you can then keep all of these distractions out as player. I'm sure some of the players will certainly feel the heat, feel the pressure of an India-Pakistan match. There will be not just blue there, there'll be green as well in Manchester. So, it's not like when India played Australia where you could only see blue everywhere. There will be Pakistan support as well in Manchester, we had that when we played Pakistan in Manchester in the same venue in 1999. When India played Pakistan, there was a lot of support for Pakistan and lot of support for India. Now, I think players are used to playing in these kind of marquee matches.
GK: There was a phase when India would play a lot against Pakistan. Obviously now this doesn't depend only on cricket relations, everything else comes in. The fact that they play quite infrequently now, does it add to the pressure of the occasion?
AK: It could add to the pressure of the occasion and also if you look at the number of matches that we have played against Pakistan, there was an aura created around the players from Pakistan in terms of the quality, in terms of the skill, in terms of understanding each and every player in that line up. You don't see that anymore with the current Pakistan team. So that's the difference. To me, that's why it is not the same India-Pakistan rivalry that you spoke of in the past to this. I don't think you can equate those two.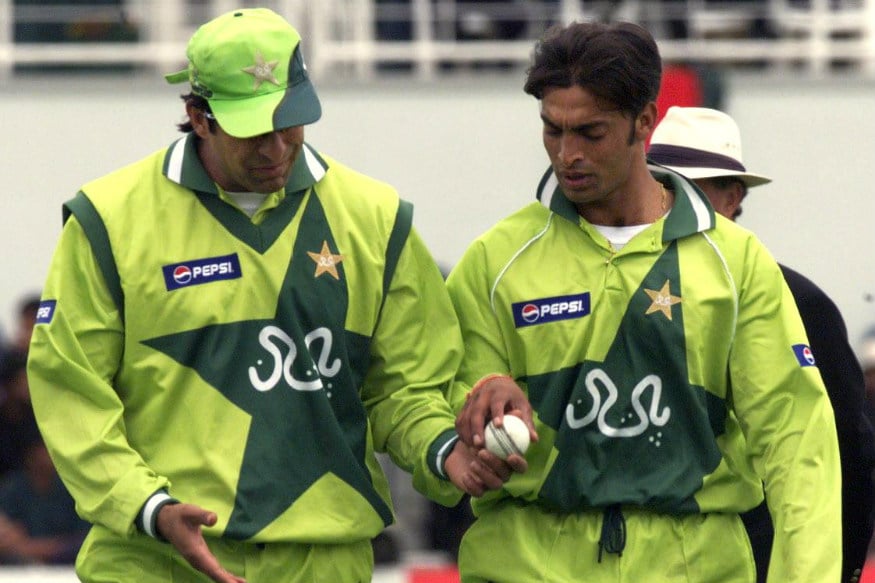 GK: Perhaps legitimately, because the quality of that set of players was exceptional.
AK: It was exceptional and also there was a lot of pedigree as well in terms of the quality that they brought about. We looked at Wasim Akram, you had Javed Miandad, you had Salim Malik, you had Waqar Younis, you had Saeed Anwar, Inzamam Ul-Haq and you know the list is endless. Mushtaq Ahmed, Saqlain Mushtaq, you had all those players, it's not the same when you think of Pakistan now. So in that sense, the infrequency certainly helps in creating the hype and also the importance of this event, and nothing takes away from an India-Pakistan clash.
GK: The other thing is that sometimes some games come in a different environment to others. You mention '99 and the geopolitical environment because of Kargil was surcharged. In a similar way, there was an incident earlier on this year which has led to this game probably having that edge. Does that sort of thing creep into the minds of the players?
AK: I think there's always an edge when India play Pakistan. There's always the importance of the result for both teams. We've been on the good side of the result in all the World Cup matches. So that way, the pressure is more on Pakistan in a World Cup game rather than an Indian team. If you look back at the last few years that this Indian team has been playing, the quality of cricket they have been playing is marvelous. So, I don't see a reason why this current Indian team should feel the pressure of a match against Pakistan. So, there's always going to be an edge. You bring in any political equation to this or the environment around that, but an India-Pakistan match will always have the edge because of the simple matter that there's a lot more emotions riding on an India-Pakistan event.
GK: Can I actually jog your memory a little. Because you were a part of these occasions, you played in '96, '99 and '03. Was '99 different to the other two because of Kargil?
AK: No. For me i think '96 was a lot tougher because it was a quarter-final. It was being played at home, in Bengaluru in Chinnaswamy Stadium and we had to defend 280+ and there were three local bowlers who had to defend that target. So, there was a lot more pressure, you could feel that and the atmosphere was electric. I have never ever felt that kind of an atmosphere at the Chinnaswamy stadium when we played Pakistan. I can still remember that day and fortunately for us, we did exceptionally well and then beat Pakistan and went to the semi-finals of the world cup.
'99 was again, yes it was away, for the first time. I think we were playing outside of India, at least for me outside of India in a World Cup, my first World Cup outside of India. So, it was very special for me, we had to beat Pakistanis to still be in the competition because we had lost to Zimbabwe, we had lost to South Africa, we had lost to Australia, so it was important that if at all there was a chance, there was an opportunity for us to be going to the next round, then we had to…
GK: So, everything that was going on back home wasn't creeping through to you guys?
AK: No, it was of course. You know you had that at the back of your mind but I don't think there's any, when you look back at '96, '99 and '03, I think every India-Pakistan was of equal importance.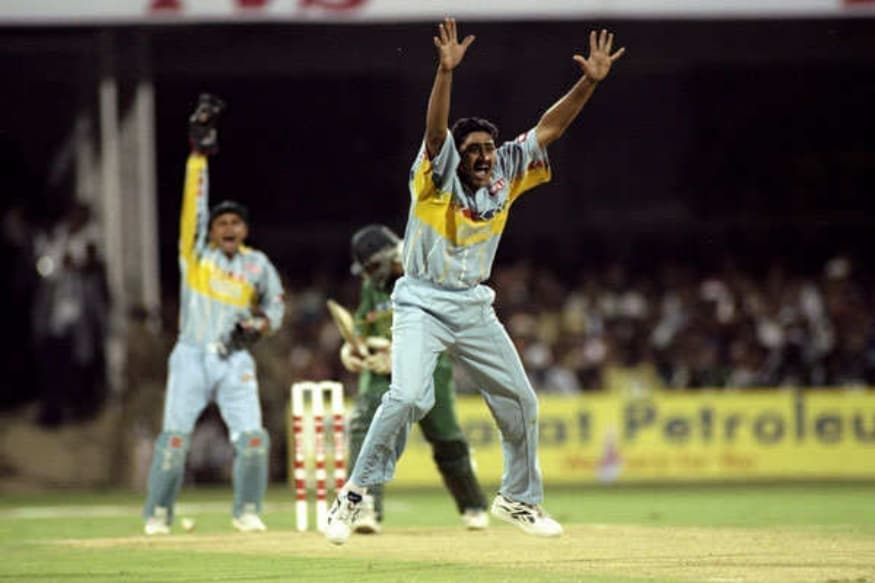 GK: And for those of you who are watching this, '96 we often talk about Ajay Jadeja's innings, we know that Navjot Siddhu made runs in that game. A lot of things happened but guess who the highest wicket-taker was?
AK: Yeah, I got 3 wickets. Also, I started off our quick-fire partnership with Ajay Jadeja. I remember when I went into bat, Waqar Younis was bowling and Aamir Sohail was the captain. So, he brought in the field, he said let's not give him a single. So, he brought mid-off literally next to the bowler. So, I had an opportunity to go over the top. So, the first shot that I hit was over his head for a boundary and that probably was the reason that it catapulted Ajay Jadeja to come in and have that…
GK: The other aspect of this Anil is, obviously this has been spoken about over the years but I wonder what your perspective is. You often hear of the relationships between the sets of players. Is that impacted at because of the political situation, when there's talk of war, etc.? Does that impact how players respond to each other off the field and even on it?
AK: I think players coming from North of India, speaking Punjabi, speaking Hindi, it comes naturally to interact with Pakistani players in that language. So, they're a lot more comfortable in having a conversation whereas for me it was a bit of a challenge to hold a conversation in Hindi. But, you know, I think over the years I've had lots of conversations with a lot of Pakistan players and we've enjoyed those conversations on cricket. Whenever you meet any cricketer from Pakistan, you always have the same kind of discussions around cricket, around the game, around the families and they're all doing other things, commentary, some are into coaching.
Saqlain is into coaching, Mushy (Mushtaq Ahmed) is into coaching. Waqar and Wasim you keep bumping into in some commentary or the other. So, conversations are around the game and I don't see that changing at all. It's the same whether you're discussing it with an Australian cricketer that you've played with, an English cricketer you've played with or a Pakistan cricketer you've played with.
GK: Anil, let's talk about the other aspect which is quite fascinating. 6-0 India leads Pakistan in World Cup matches and when you look at the overall record it's quite lopsided in Pakistan's favor. You've been part of three of these matches. What's your view? Why does this happen?
AK: I'm not really sure. I don't think you can point to one aspect of why (there is) this kind of a skew in favor of India in World Cups. One aspect that I can think of is, I think all of us lift our games up in a World Cup event. You tend to know exactly this is a game where you have to win if you have to be in the competition. There are times, like I mentioned '96 was a quarter final, then '99 we had to remain in the competition, '03 again they scored 270+ and then we chased it down thanks to Sachin's initial burst, he got 98 in no time. So I think it's a matter of, it's a combination of everything coming together in these events. I can't really put a finger on why we have such a fascinating record in World Cups and not necessarily in bilateral series or for that matter in Sharjah.
GK: Since you've played a lot against Pakistan and have personal experience of this as a player, do you think this is going to be used as a sledge by the fielding team when Pakistan's batsmen are out there saying 6 baar toh hara diya hai, aaj bhi harayenge (We have beaten you six times, will do so again) type of thing. Do you think India will use that number in any way in the contest?
AK: Yes, you know players are aware of what the history is no matter what you say. I guess you know it all depends on how comfortable you are with talking to your opponent and I think players use multiple ways of needling the opposition. This could be one of the things that they could use. But having said that, no matter what you do, what you speak, your game should talk for itself. You don't want to lose focus away from the skills that you need to go and execute especially in a game like Pakistan.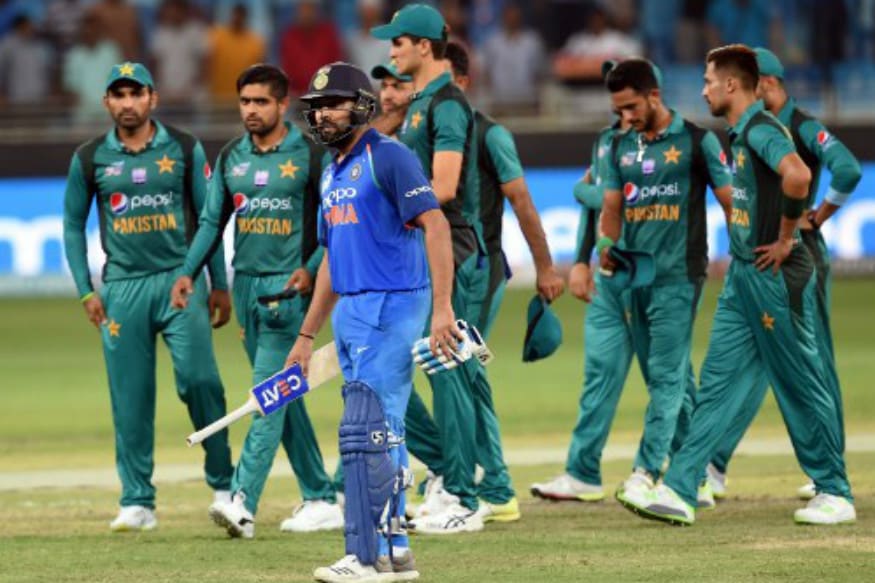 GK: Would you encourage that as a coach if you were there or as a player?
AK: If it comes naturally to you I would encourage that. If it doesn't I don't want somebody to just go out of his usual nature to go and just be a part of it because that might actually be detrimental to that particular player. So, if something comes naturally to some people, be natural it's another game. And it's not just about Pakistan, if it comes naturally to you, you'll also do it against England, you'll also do it against Bangladesh, you'd also do it against Sri Lanka, against any other opponent.
GK: You touched upon this, maybe I can jog your memory to '96, '99, '03 you were quite a central figure in all of these games. Are there moments from these games that you still think back and cherish very much?
AK: Like I mentioned, the first time I played Pakistan in a World Cup was in my hometown. So that was a big game. Simple fact, home world cup, lot of expectations, we're playing the quarter final, we scored 280, then you have to defend. So, for me, that was the biggest match that I was involved in because they got off to a good start, Aamir Sohail and Saeed Anwar got off to a great start. And I remember Saeed Anwar's catch of Srinath, he tried to go over mid-on or mid-wicket I think, top edge it came up. So, I said no, I have to take this catch now. I took that and then picked up 3 wickets. Salim Malik I think I got LBW and then a couple of wickets later on.
So, you know as a bowler you want to be in the game, you want to make that difference, you want to create opportunities for your team. So irrespective of whether it was Pakistan or anybody else, in a World Cup you want be that one person who would make the difference, no matter what, in the field, with the bat, with the ball. So, you try and create because you don't know whether you're going to play the next World Cup, no matter what your age is. It could be, you could be 20 and then you could be playing your first World Cup. You could be 35 and you could be playing your last World Cup. Probably play one more, who knows. And then the other aspect of any World Cup is, you'll never have the same 15 playing the next World Cup. So, it's a great opportunity to create history, to create lots of memories. So, I'm really glad the 2011 team created the wonderful memory of going there and winning the trophy.
GK: And beating Pakistan along the way in a semi-final.
AK: So I think you know those kind of memories will last forever.
GK: Venkatesh Prasad is a very close friend of yours and you've followed his cricket throughout your life. That moment with Aamir Sohail in '96 itself gets talked about a lot and that was very out of character, this was not the usual Venkatesh Prasad that you would see. Does he often talk about that?
AK: He's a pretty aggressive bowler but then I think what happened prior to that incident where Aamir Sohail, you know, stepped out and then hit that boundary through covers and then told Venky (Venkatesh Prasad) that look, look at that. Next ball I'm going to do that again. And then immediately the next ball Venky got him out. So that triggered, it comes out, I mean, you're looking at some sort of a push sometimes, it happens from your own team-mates, sometimes it happens from the atmosphere that you're in, sometimes it happens from the opposition where somebody does something and then it, you know, tends to bring the best out of you. So, it all depends on the situation but that's talked about, yes.
GK: 2003 also, I want you to briefly touch on simply because you played a lot of cricket with Sachin Tendulkar. But from all of the great batting you saw from him, that innings against Pakistan, where do you place it?
AK: It was exceptional because one, the pressure of the game itself. Then the quality of attack that Pakistan had. Shoaib Akhtar, Wasim Akram, Waqar Younis. Then you had the spinners and it was not played in India, it was played in South Africa. So, we needed a good start, we knew if we had to chase it down, you wanted Viru (Virender Sehwag) and Sachin and Sourav to give you a great start. Sachin took it on and I think he faced the first ball, hit Wasim for a boundary and straight away started to that six off Shoaib and it changed.
It rattled the Pakistan bowlers, they realised that this is going to be hard and I remember before the start of the World Cup, I think it was the first game Sachin didn't open the batting. He batted at four. And against Australia as well I think in the second game he batted at four and then he changed to opening the batting. That's where he should have played. From the beginning, he wanted to open the batting, he wanted to win matches and for me that innings certainly ranks on top of the list.
GK: Before I finish Anil, I wanted your thoughts just on the game coming up. When you compare the two sides, given that Pakistan has won only one game, they are on the brink a little bit while India are in a much better position. Do you see India as overwhelming favourites for this game or slight favourites?
AK: They are definitely favourites. I'll go in between slight or overwhelming because of the fact that most of the players are settled in the Indian line-up whereas in the Pakistan line-up some of them were out of the team, they've just come back, even including Mohammad Amir, Wahab Riaz. They're all senior players. They were not a part of the squad prior to the World Cup. So, there's a lot of uncertainty in their team. And they blow hot and cold. We saw that with Pakistan in the first game, they lost badly to West Indies. Then they turned up against England and then won that game. Then again against Australia within a game, the first 15 overs only one bowler was actually bowling well, the others were all over the place. Then again, the last 10 overs they came back, with their batting they were nowhere in the chase in the first half. Second half, suddenly the lower order came into their own and they started contributing.
So, you don't know which Pakistan turns up. Their fielding hasn't been great at all. So, if you look at the Indian team, they have been consistent throughout. They have been consistent with their batting, consistent with their bowling, consistent with their fielding. If you look at these aspects India is certainly favourites. But you need to be wary of Pakistan. You never know when, they have the quality, I mean we saw Mohammad Amir picking up that fifer. If Shaheen Afridi had pitched it up, maybe Australia would have struggled. They have the pace, they have the quality. One thing that they did not do well was they didn't pick a spinner. So, I'm sure Shadab will play against India. If we get a good 100 over game, it'll be a very very good game.
GK: India will miss Dhawan?
AK: They will miss Dhawan because Shikhar in ICC tournaments, it is well known that he gets a lot of runs. In the last three 50 over competitions that he has played in the ICC tournaments, he's been our number 1 batsman. The two matches that India has played, both the openers have got 100s, right-left combination.
GK: And he's experienced against Pakistan.
AK: And he's experienced at the top of the order and combining with Rohit, he's one of the top opening partnerships in world cricket, not just for India but overall in ODI cricket. They are at the top of the table. So, India will certainly miss his services at the top but Rahul has the quality to make sure that it doesn't come true. Again, it's an opportunity for KL Rahul to go out there, he has the ability, he has the talent and he has the opportunity now to take it from Shikhar and hopefully forge a partnership with Rohit in this World Cup.
GK: So, my final question, let me ask statesman Anil Kumble. Given that there's so much excitement, so much thrill around these contests and so much that fans look forward to, would you like to see more of India-Pakistan?
AK: See the challenge is that bilateral series won't happen, so let's take that out. But I think if it's an Asia Cup, if it's a world competition, then you would like to see more of India-Pakistan. Bilateral series against Pakistan is ruled out, I think, for the time being. Political situation is such that, I think, that you need to regard the sentiments of the people. I think that's something that'll take its time. But having said that, if there's a triangular series or an Asia Cup, yes, India and Pakistan should play.
---
---
Team Rankings
Rank
Team
Points
Rating
1
New Zealand
2764
126
2
India
2987
119
3
Australia
1844
108
4
England
3753
107
5
Pakistan
2481
92
FULL Ranking
Rank
Team
Points
Rating
1
New Zealand
2054
121
2
England
3793
119
3
Australia
3244
116
4
India
3624
113
5
South Africa
2267
103
FULL Ranking
Rank
Team
Points
Rating
1
England
7786
278
2
India
7093
273
3
New Zealand
6048
263
4
Pakistan
8883
261
5
South Africa
6640
246
FULL Ranking
Upcoming Matches