Lakshmanan: Problem of Plenty in Pace, But Who is India's First Choice Spinner Overseas?
Updated: October 15, 2018, 10:54 AM IST
India's two-Test series against Windies sandwiched between tough overseas tours has done exactly what was expected of it: give Virat Kohli & co a good hit out before the tour of Australia.

Barring KL Rahul, every Indian player will walk away from the tour with at least one big performance to his name. The batting line-up received the much-needed confidence boost after a dismal tour to England. Whether that can be considered practice for the Australia tour will only be decided by time.

India's bowling unit has been on top of its game in recent times, and the only reason they've managed to compete in South Africa and England. Unsurprisingly, they proved too hot to handle for Windies as well.

But what will please India the most is that they have a problem of plenty in an already strong bowling department, with players who aren't first-choice in the XI in overseas conditions also getting among the wickets. Umesh Yadav has made all the right noises with a 10-wicket haul in Hyderabad and will be desperate for a chance in more favourable conditions abroad. The problem of plenty in the pace department means Umesh had played only one of the eight Tests in South Africa and England despite consistent performances in the sub-continent. India will go back from this series knowing they have another in-form pacer who too has a valid case for a bit more faith from the management.

What will also be interesting to see is how India address the problem of plenty in the spin department. As expected, all three spinners – R Ashwin, Ravindra Jadeja and Kuldeep Yadav – spun a web around Windies, picking up 9, 7 and 10 wickets respectively.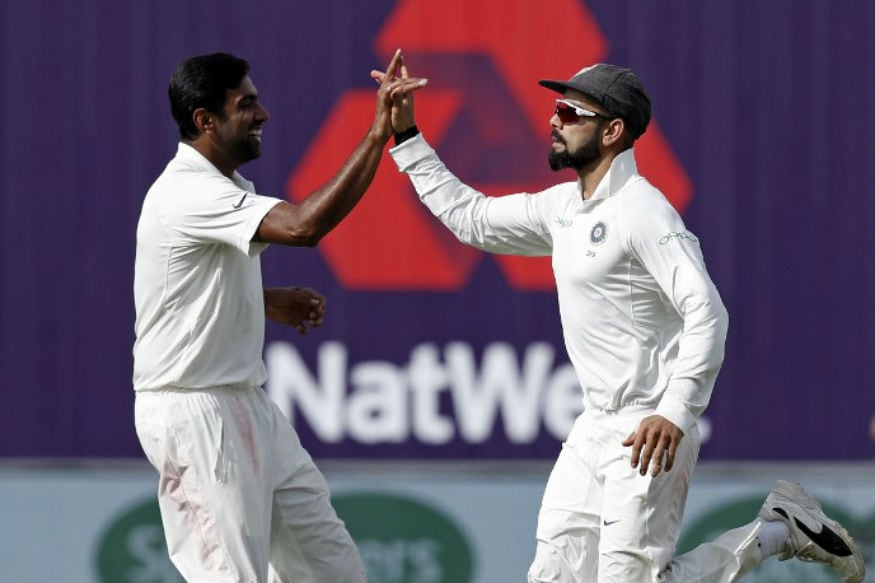 All three were in the touring party to England before Kuldeep was sent back after the third Test. He could be back for Australia given his form, and the advantages he brings as a wrist-spinner.

India are in a situation where there isn't one clear lead spinner, for conditions like in Australia. Ashwin is the senior-most and most experienced, having already toured Australia twice. Neither Kuldeep nor Jadeja have played a Test there, although the latter has played limited-overs cricket down under.

Ashwin's recent performances abroad have had its shares of ups and downs. He did a fair job in pacer friendly conditions in South Africa and began the tour of England with seven wickets at Edgbaston, which could have been match-winning had the batsmen done better. However, Ashwin's form tapered off as the tour went on, made worse by a groin injury. His poor show in Southampton when his English counterpart Moeen Ali ran through India, in particular, could peg him back.

Ashwin is also at that stage of his career where he's perhaps getting towards that big performance in such conditions. Ashwin's overseas performances have improved with each cycle; in his first tour to Australia, he picked up nine wickets from five innings at an average above 62. In his next, he picked up 12 wickets from the same number of innings at 48.66.

Neither the struggles in the first tours and improvement in the subsequent ones are new to Indian spinners. Anil Kumble got only five wickets from three Tests in his first tour of Australia. In his next two, he got 24 and 20 wickets respectively from a combined seven games.




Ashwin was the first-choice spinner in England until an injury forced him out of the final Test, but he now has severe competition from Jadeja. Since his return in that Oval Test, Jadeja has shown he is not just a consistent bowler, but can also be a reliable batsman. His unbeaten 86 in that Test was a statement that he can compete for the all-rounder's spot, and his first ever Test ton, in Rajkot, was proof that he takes his batting much more seriously. His all-round performances since comeback will give the Indian management confidence that he could even fill in for Hardik Pandya's slot, if the latter remains unavailable due to injury.

The Windies series has shown that Kuldeep can be a contender as well. The selectors sent him back after the third Test in England to get more red-ball cricket experience, and he has done just that to put his name back in the ring.

History suggests wrist spinners have an advantage in Australia, given the bounce and fizz they can generate. Kuldeep has good memories of the opponents too; he took four wickets on Test debut against them in Dharamsala and also has a one-day hat-trick.

The wrist-spin helps but Kuldeep has to adjust his bowling speeds. Unlike in limited-overs cricket, the batsmen are in no hurry to attack which means he'll have to force them into dismissals. His average bowling speeds this series hovered around 48 miles per hour, which is around seven-eight miles lesser compared to Ashwin and Jadeja. It means the batsmen will have more time to adjust to his variations, which is his main weapon.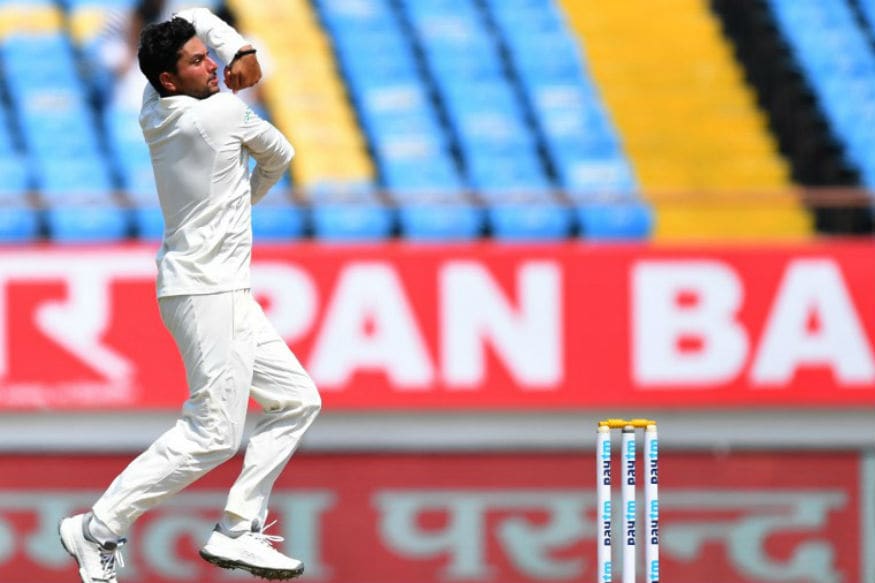 What could also work against him is his batting, in comparison to the other two. Jadeja is showing signs that he is improving with the bat. Ashwin already has two half-centuries in Australia. In the 2011-12 tour, he averaged more than Virender Sehwag, Rahul Dravid and Gautam Gambhir, and scored more runs than VVS Laxman, who played two innings more than Ashwin, and MS Dhoni.

Ashwin hasn't got a Test half-century in 20 innings, but has seven scores in excess of 25 in this period. The England tour has already shown the importance of these lower-order contributions.

"Everyone on the outside also knows the areas we need to improve on. If you look at the sides which win Test matches, contribution at the top and contribution of the lower-order are more crucial than contribution of the middle order," Kohli said ahead of the second Test against Windies.

"Whatever happens in middle order is connected to either what top-order or lower-order does. The reason England were better than us because their lower-order did well. I won't say their top-order did better than us. We realise that."

But Kohli has already shown he won't shy away from making bold and unorthodox decisions. He began his captaincy career with one such decision, incidentally in Australia, choosing Karn Sharma over Ashwin in Adelaide. Who will he go with this time around?
---
---
Team Rankings
Rank
Team
Points
Rating
1
New Zealand
2764
126
2
India
2987
119
3
Australia
1844
108
4
England
3753
107
5
Pakistan
2481
92
FULL Ranking
Rank
Team
Points
Rating
1
New Zealand
2054
121
2
England
3793
119
3
Australia
3244
116
4
India
3624
113
5
South Africa
2267
103
FULL Ranking
Rank
Team
Points
Rating
1
England
7786
278
2
India
7093
273
3
New Zealand
6048
263
4
Pakistan
8883
261
5
South Africa
6640
246
FULL Ranking
Upcoming Matches