Prithvi Shaw was expected to play a key part in the Test series against Australia towards the end of last year but an injury in a warm-up game saw him ruled out of the tour. India would go on to win the Test series 2-1 despite the youngster's absence.

Now fully fit and firing on all cylinders in the Syed Mushtaq Ali T20 Trophy, the U-19 World Cup-winning captain spoke to CricketNext on how he's rediscovered his rhythm, speaking to Sachin Tendulkar before the tour of Australia, his relationship with India skipper Virat Kohli and more.

Excerpts:

Meha Bhardwaj: Prithvi, first of all, it's good to see you playing & scoring runs. You just had a big role to play in the match that Mumbai played against Goa. It must feel good to be among the runs?

Prithvi Shaw: Yeah it was, after coming back from an injury - a big one - not even coming back after two and a half months, it was not easy for me to come there and play directly. But I spent some time at the crease and I was trying to get all my ranges back, all my shots back & just trying to play my game. I wasn't thinking about my injury at all because I am totally fit now so yeah it was good, it was really nice.

MB: You know the thing is that Prithvi you have seen some highs from the way you debuted in first-class cricket. You are only 19, you have already made into the record books in a big way but then suddenly all the hopes are pinned on you, you go to Australia, it's a big series & out comes that freak injury. What is that like now? From then, you know from the highs of doing well on debut to suddenly just before tour getting injured?

PS: It was a tough time, to be honest, but you can't do anything about the injury, it can happen any time. But yeah, I was a bit disappointed because it was a good challenge for me, going to Australia for the first time & facing the best fast bowlers & to play against them it would be my pleasure. I was waiting for that tour but this injury happened. Still very happy that I was not there but still we came up with a win against Australia, I was really happy for India but I was a bit disappointed from a personal point of view because I couldn't play over there. But I can't say anything about it, it just happened.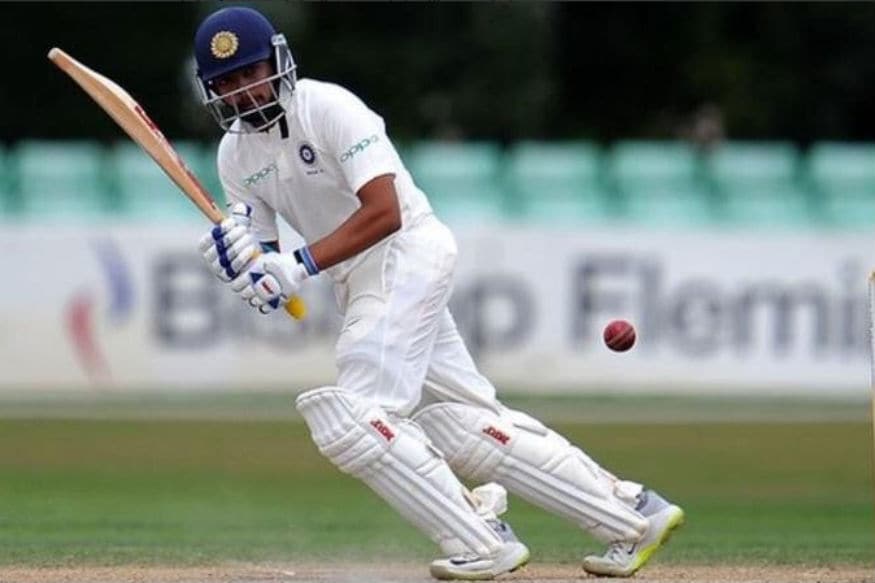 MB: When you were recovering there was a story that you met Sachin Tendulkar, someone you have been compared to from a really young age. What was that conversation like was he telling you how to manage that pressure that comes with a billion expectations?

PS: We didn't meet but before going to Australia we had a conversation because obviously he has got 15-20 years of experience before, because he has played a lot of games in Australia so yeah we had a good conversation before I went. It wasn't only about batting but also about preparing me mentally to face those bowlers & those strategies: what they will try to do for a shorter guy like me, all those kind of strategies and all.

MB: After that debut 100, Virat Kohli came out & said none of us can do what he is doing at 18 or 19, we did not have 10% of what he is doing and that's high praise coming from the best batsman in the world and your captain. What has the conversation been like between the two of you?

PS: We are not even 10% of what he is but those kind words really mean a lot for me, for a youngster to be honest. We always talk about cricket; off the field as well he shares his thoughts because he has already played so much cricket. He is the number one batsman in the world and he shares a lot of his experiences - whatever he has done before and how he has come this far.