Home

»
Cricket Home

»
Videos

»
SPECIAL | Rahul Dravid – When the Ball Has a Slight Advantage Over the Bat, it Produces Exciting Test Cricket
SPECIAL | Rahul Dravid – When the Ball Has a Slight Advantage Over the Bat, it Produces Exciting Test Cricket
Updated: September 23, 2018, 1:40 PM IST
Over the last couple of years, as coach of the India A and Under-19 teams, Rahul Dravid has been preparing the country's second tier of players for the demands of international cricket. Under his watch, several exciting young players have made their way, each acknowledging the role he has played in their development and progress. In this wide-ranging interview with Network 18 Group Editor (Sports) Gaurav Kalra, Dravid reflects on his role besides offering his insight into India's series loss in England, the quality of Test batting around the world, the importance of practice matches before an overseas tour and more.

Q) One of the things you do with your life right now is take care of young men at U-19 and India A level. On a personal level, just when you see a Hanuma Vihari or a Rishabh Pant graduate to Test level, a Prithvi Shaw at 19 already become part of the Test setup, as coach do you sit back and think...I am doing a few things right?

A. No, I don't actually, it is their journey. I just feel privileged to be a part of it for a period of time. And I think it is actually a very critical period of time. Having been through this myself, the sort of transition period from being a successful first-class cricketer and then there is that period where there is that level of uncertainty, you sort of want to break into the national team, it can be quite a difficult period as a young cricketer, because there is a lot of fear, doubts....'will I make it, am I good enough, not good enough', there are lots of things happening at that stage and I have been through it myself.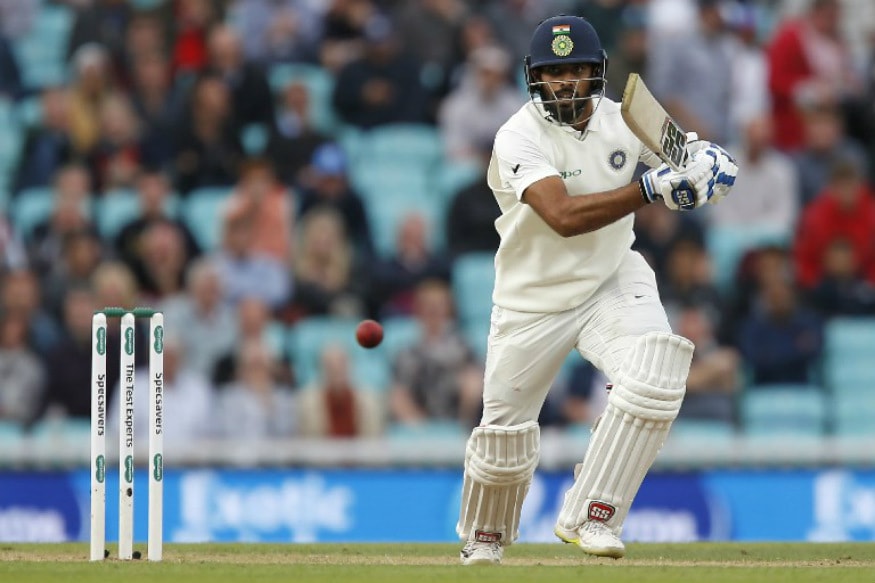 Image: AFP

I just feel privileged to be a part of that sort of stage in their lives in someways and get a chance to contribute to their journey in that sense and share some of the ideas and experience that we have, try and create a very good environment for them that allows them to be the best that they can and that is just all that we can do. It definitely does feel nice when they are able to achieve their potential. And it is not just the guys who get selected, obviously, the guys that get selected are the names that come out, but there are other guys who actually perform at our teams who I feel as proud of. Even though they are not as close to national selection as somebody else but, you have made some kind of a significant impact or contribution in their career as well.

So, it is not just about individuals or any individual name that excites you, it is about the programme and the kind of people we have been able to get and a lot of it is teamwork. We have got some great people in both the A team and the U-19 setup, backed by the NCA, backed by the BCCI, the background team at the BCCI as well. I think fair to say, we have been able to create a very good programme over the last two-and-a-half to three years at the A team and U-19 level which is giving these boys an opportunity to express the talent they already have.

Q) Whenever you have spoken about the A set-up, it is one of the key things that you mention, that it is about exposure and creating opportunities and creating a competitive environment in which they flair as cricketers so that this is a stepping stone for greater things that they go ahead to. Has that really been one of the focus areas being on trips to England, playing also in Bangalore for instance against South Africa A, Australia A, playing against top-class international competition, or just the level below of those countries. Has that made a big difference?

It has and I think that has been a focus to expose them to as many different conditions as possible and to give as many boys as possible the exposure and I have said this a lot - I don't really focus on results at this India A level. I mean we try and rotate the squad as much as we possibly can, we give more boys the opportunity because I genuinely believe there is no best XI at the India A level, it is a squad, 15, maybe sometimes more than a 15 that the selectors are looking at and they are all performers at the first-class level. So we try and give them as many opportunities as we possibly can, and expose them to different conditions, even in places like Bangalore or wherever we play, even in India, we try and get wickets that are different to what they might expect with their first-class teams or Indian wickets and as much of foreign exposure as we possibly can give them. So, it is a whole package, it is a whole process really that is important.

Q) But there is got to be sense of some sort of fulfillment when you see a Rishabh Pant make that 100 or when you see a Hanuma Vihari come through a tough patch against Broad and Anderson when it looked like it wasn't a stage that he belonged to, then coming onto his own and really fighting it out.... just the little things like that must give you a lot of satisfaction?

It does, and it would even do when I was not a coach. When you see a young kid come through and perform the way they do, Rishabh does what he does or a Vihari did what he did, or young Khaleel Ahmed the other night. You know, you feel happy as a former cricketer because you have been through that before, you know what it is to be a young man and sort of starting your first steps in international cricket, it is not an easy time, it can be quite tough and can be quite difficult. To see some of them come through and the joy it brings to their faces and affects not only them but it affects their friends and so many things, it gladdens your heart so I might be a coach, but I am a fan in that sense of the word as well. When you see a young Indian talent come through, you feel good about it.

Q) I know you are a fan and obviously you are a coach, and in a sense the feeder system into the main team, yes good performances, yes there seems to be a lot of depth in Indian cricket, yet when you look at a series score-line, it still reads 4-1. It was 4-0 in 2011, 3-1 last time, 4-1 this time, several of these players on their second trip to England especially the batsmen, from your vantage point Rahul, as someone who has done it as batsman, succeeded and failed in these conditions, what's missing from an Indian perspective and why is India not succeeding as a batting unit in overseas conditions?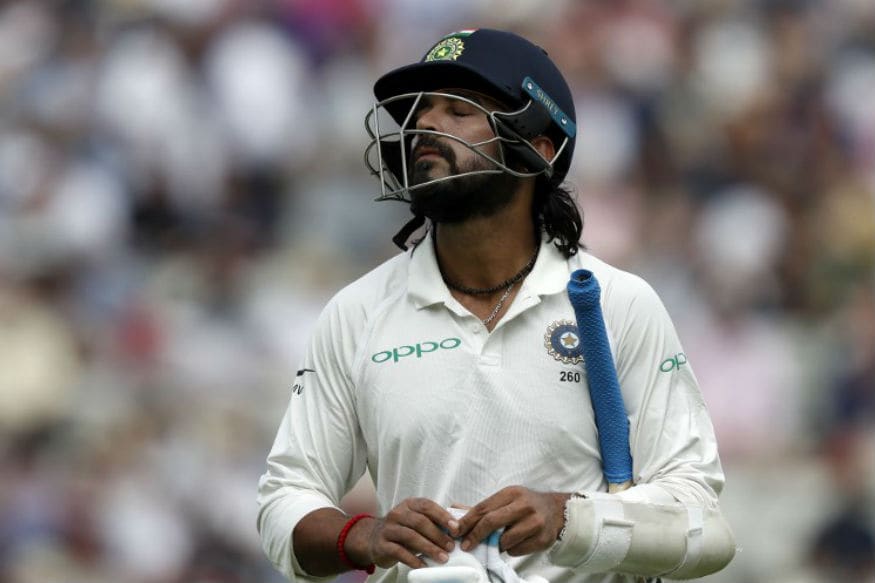 (Image: AFP)

Firstly, the point I would like to make is that there were pretty tough conditions (in England). I mean, I know it is very easy to be critical about people, but those were not easy batting conditions in England this time. Other than Virat Kohli, who was head and shoulders above everyone else, both teams found it difficult. Having said that I think that the team would feel that this was an opportunity missed because of how well the bowlers were bowling. I mean we put together a bowling unit as good as I have ever seen before. Some of our bowling in that series was stuff of dreams. So, I think they will look back and feel that if we had batted a bit better in some key situations or maybe push through and scored a few more runs, we could have won this series and it will seem for the boys like, and even for us who are involved, and involved in India cricket in some ways, we will look at this slightly as an opportunity missed.

Four years is a long time. To go back to England in four years, you never really know what'ts the team like, who is fit, do you have the same bowling attack. From my own experience, four years can be a long time, it could be a completely different bunch of boys going there for you. So, for these boys who were there and part of it, they will feel it was an opportunity missed. In spite of playing some very good cricket and having a really good bowling attack, taking some really good catches, we fell short.

Q) You touched upon this in your previous answers so I think it is worth exploring with you a little bit. As one of the doyens of Test match batting and batting in general in the modern era, do you feel like the standard of Test match batting, forget India, overall in the world is dropping. It seems as if every time you get good bowling conditions, or reasonable bowling conditions batting lineups around the world seem to crumble. We saw even in South Africa, even the South African batting lineup was crumbling to this Indian attack. Do you sense Test batting, because of the way cricket is now, just stagnating or suffering a little bit?

To some extent, yes. Just the amount of white-ball cricket that the boys are practicing, maybe they are not practicing as much red-ball cricket as they probably were in the past and that is bound to have some level of impact when conditions get a bit more difficult, get a bit more challenging, whether it is swing or seam or spin or it could be anything. For example, we went to England on the A tour and some of the boys had not practiced with a red ball for seven months, because when the Ranji Trophy finished in December the teams which got knocked out early they had no chance because there was a domestic One-Day competition, there was a Mushtaq Ali followed by the IPL, so when we assembled in England they hadn't hit a red ball for seven months - now that is a long time.

If you go back a generation, that would have never happened in my time, because we were playing a lot more red-ball cricket. Even our domestic one-day cricket was played with a red ball, so that can have an impact. The boys do play a lot more shots now, they are a lot more attacking, they play a different brand of cricket. So, yes I think Test match batting has become slightly more different and sometimes when you do come up against different conditions, we sometimes see that teams do struggle and we see more results. So, it depends whether you see that as a good thing or a bad thing in the sense that not seeing too many draws is, maybe, not a bad thing.

Q) But, would you like to see some sort of balance restored in favour of batsmen in Test match cricket, sometime now with the kind of batting performances we are seeing?

I like challenging wickets, whether it does a bit of swing or seam or spins, I think that provides the most exciting Test match. I mean, even in England I know we lost 4-1 but there were a couple of those Test matches where the difference was some 30 runs or thereabouts. They were close Test matches, a little bit of luck here and there and one or two things going your way and who knows that result could have been different. It kept you at the edge of your seats, those four Test matches in particular. I remember the first four, and even the last one actually, the last day - every day you got up thinking, it was an exciting Test match day to be a part of. Look, I really enjoy that, I enjoy when the ball has a slight advantage over the bat and I think that produces better Test cricket.

Q) I wanted to ask you about Virat Kohli. You touched upon his batting and obviously who has seen cricket can tell that he is far and away probably the best batsman in the world right now. There is a point of view out there though that as captain not quite the finished product, perhaps impulsive at times, perhaps the decision making, team selections sometimes seem to get into conversations a lot. Is that a view you share that as captain he needs to take a step up?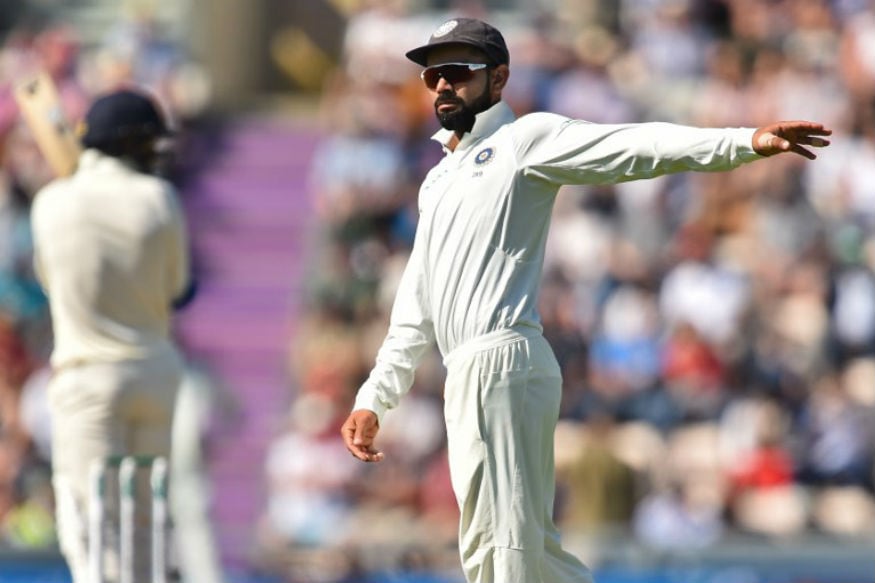 (Image: AFP)

I think he is learning all the time. Captaincy is a lot about learning. There are a lot of positives, you know, what he has done. He definitely takes the game forward, he moves the game forward and he is definitely taking the team forward, no doubt about it. But like with anything else, captaincy, a lot is dependent on the performances of the team and the kind of team you are able to put together. So, I think he keeps improving, he keeps getting better, he keeps learning and I am sure that is what he wants to do with his captaincy.

Captaincy is a little bit of luck as well. One of the things that he can really do is learn how to win the toss. You lose five out of five, that needs a bit of improvement - winning the toss! That is the tough part of captaincy, sometimes you need a few breaks, sometimes you want a little bit of luck to go your way, and it didn't seem to go his way in England.

Q) Is this the best Indian team in the last 15 years?

Look, I think it is a blown out of proportion comment, I think the media is blowing it out of proportion. Ravi (Shastri) has rocked up there and said something I don't think he meant it in a way he said it - my view. But, I think that is not really the important issue. I think that is not really the point that we should be discussing, really doesn't matter whether the team is the best or not. I think what are the lessons that we can learn from England is more important to me, so I don't think it is worth focusing on. What we should be focusing on is some of the stuff we have spoken about earlier which is, how do we improve our batting in difficult conditions? How do we keep our bowlers as fit as they've done? What are the plus points? What have we learnt? Obviously, we have done something right with our bowling attack, how do we keep doing that? How can we get our spinners bowling better in overseas conditions? How do we bat better, because we are going face such wickets, teams are going to do this. I think those are the questions that are more important to me rather than worrying about a few other things.

Q) But, one of the issues that you have brought up about how India can improve and the issue that gets talked about is practice matches. How much should you practice before you enter the first Test match of a series, it has become a running theme. Problems in South Africa, then again in England in the first two Test matches lost. There is a talk of these practice matches, the team worries about whether they get good enough practice matches. What's your view, Rahul, going into a series in Australia, should India be playing two strong practice matches before they play the first test match?

Ideally, they should. They should be playing that and it should be planned. And it is not an Indian issue, I think it is a world game issue. I remember Trevor Bayliss taking about it last time the Ashes were held. I think they had a similar problem in Australia, where because of the kind of schedules and the reluctance, I think of first-class teams now to put their best players out for visiting teams than in the past, because first-class teams are playing more cricket now.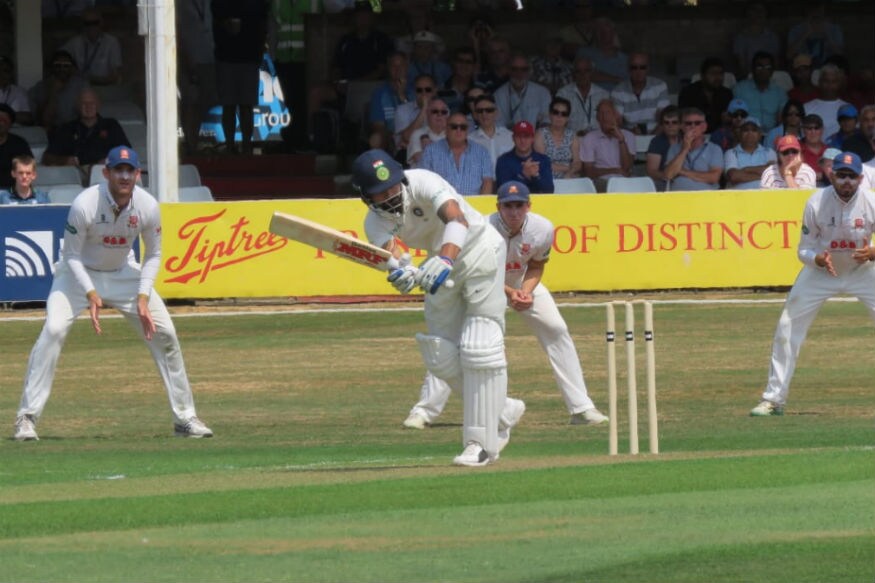 Twitter/ BCCI

Q) This is something that you have always advocated, you have always believed there should be some solid practice before a first Test match?

Yeah, there should be, I mean I benefited a lot from it in my career, playing solid first-class games when I first started and when we went on tours it was a done thing that you practice and you play first-class cricket. It seems to happen less and less nowadays and not only for India, it is less and less for any country. But, definitely something India needs to look into talking from an Indian perspective. But, even other teams need to co-operate on their behalf. For, example if Australia can guarantee India two solid practice games when we go there, we should be able to do the same for them when they come here. So, like anything else, it has to be reciprocal and we have to work with other boards because nobody wants to see one-sided overseas results, you want to see close, exciting Test matches.

Q) Finally, you expect Pakistan to play better against India in the Sunday encounter? That first one was surprisingly one-sided.

I hope not! I hope we can have another one-sided game. Let us just win it one-sided, man. Sometimes, we get too greedy. No, I just would like us to win, I don't care how!

Q) You look at the one-day unit and you feel like it is a settled unit, going into that World Cup now?

I think our white-ball team is exceptional, we have got a really good backup as well. We are playing really well, I think it is coming together nicely.

Q) I was talking to you about this before we started the interview. A couple of years ago I remember asking you, would you consider the India job and you said, no, no I have got enough with the India A job. But, it seems like India A is keeping you as busy as the India job, so may as well consider it?

No, it doesn't keep me as busy as the India job for starters. And, no! I am happy with what I am doing.
---
---
Team Rankings
Rank
Team
Points
Rating
1
New Zealand
2764
126
2
India
2987
119
3
Australia
1844
108
4
England
3753
107
5
Pakistan
2481
92
FULL Ranking
Rank
Team
Points
Rating
1
New Zealand
2054
121
2
England
3793
119
3
Australia
3244
116
4
India
3624
113
5
South Africa
2267
103
FULL Ranking
Rank
Team
Points
Rating
1
England
7786
278
2
India
7093
273
3
New Zealand
6048
263
4
Pakistan
8883
261
5
South Africa
6640
246
FULL Ranking
Upcoming Matches